Doing crafts is one of my favorite things about parenting. Not only is it fun to help my child create, but it is educational, too. There are so many different creations that require different supplies, but there are some routine things you should keep on hand. These craft kit essentials are necessary for the majority of projects you and your kids will be doing.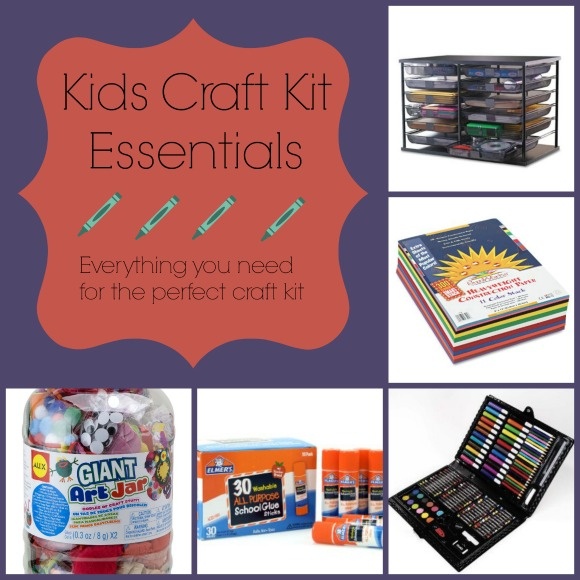 Craft Kit Essentials: Your Must-Have Items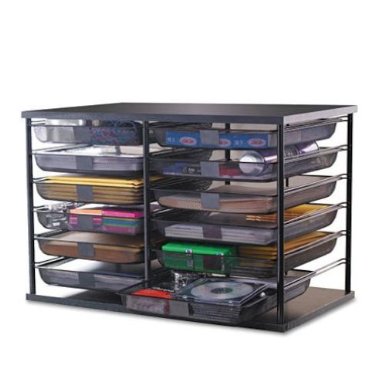 You are going to have a lot of supplies, which means you need something to put them in. There is nothing more time-consuming and frustrating then trying to gather up supplies that are strewn about or are in different areas of your home. I use a big plastic bin with a lid to keep all of our craft kit essentials in. Rubbermaid has several different styles and sizes of these types of bins. I used to use a cardboard box, but it quickly fell apart.
Having different types of paper is important if you want to do different projects. I have construction paper, recycled copy paper, graph paper, tracing paper and even artists paper.
Writing and Art Supplies


Paper is going to do you little good if you have nothing to write or draw with. Make sure you have pencils, pens, markers, colored pencils and crayons. In addition to those, I also have oil pastels, which are a lot of fun to use. Also consider purchasing some paint. Watercolor is perfectly fine for young children, but if your kids are a little older, think about adding some oil or acrylic paints, too. Don't forget the paintbrushes!
Different types of adhesives should also be in your craft kit. A glue stick, school glue and superglue are good things to have on hand. Also make sure you have some tape and a stapler.
The other craft kit essentials that I have are pipe cleaners, googly eyes, pom poms, a few empty toilet paper and paper towel rolls, yarn, scissors and a hole puncher. Instead of buying stickers, which can get pricey, I go to the Dollar Store and buy the packages of colored price stickers.
Something else that I have in our craft kit are items around the house. Extra fabric, pieces from a broken necklace, tissue paper from gifts and even sections of a cardboard box are all things we make crafts out of regularly.
There are so many crafts that my kids and I like to do, but if we have the above supplies on hand, we can create so many different things on a moments notice.
What are your kids craft kit essentials?