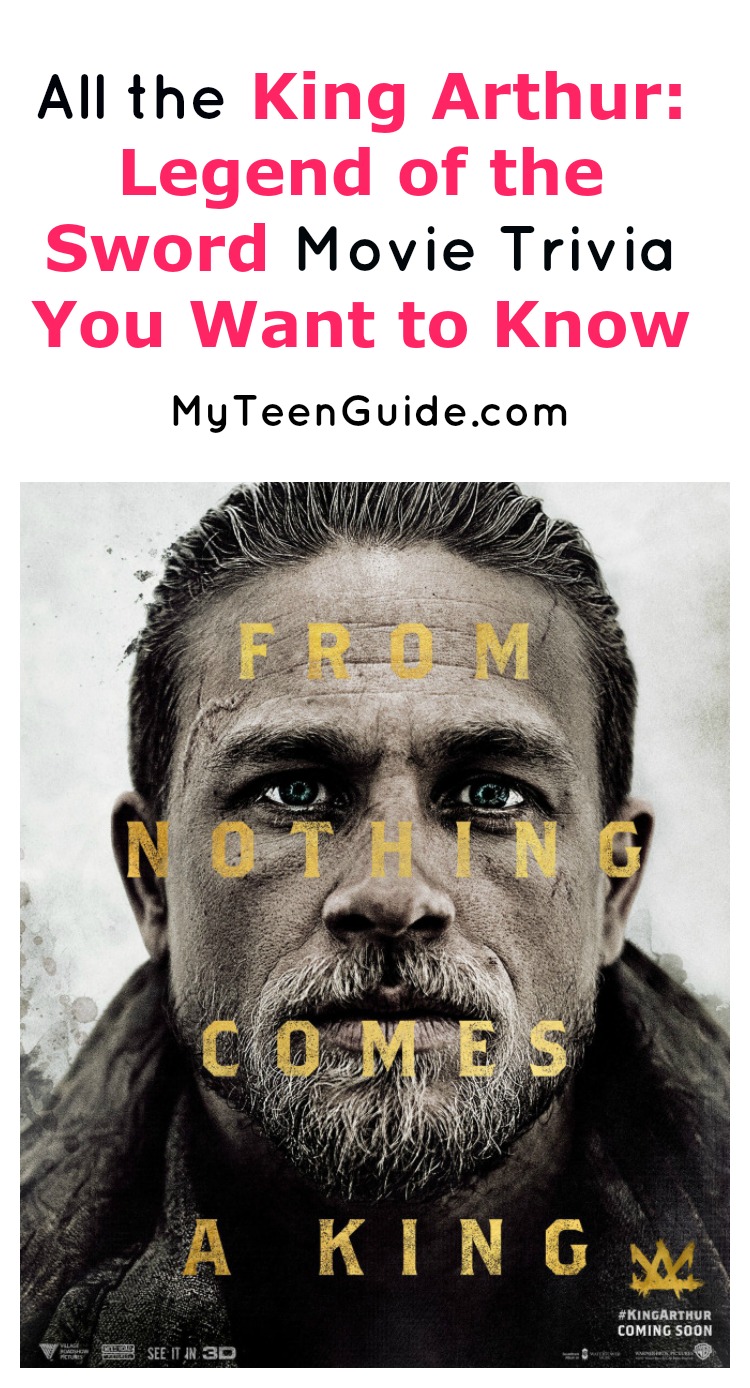 Looking for King Arthur: Legend of the Sword movie trivia to learn more about Guy Ritchie's upcoming epic flick? We've got you covered! The epic adventure/ drama movie is scheduled to hit theaters on May 12, 2017 and we can't wait. I've always loved the King Arthur legend. It has everything: magic, love, intrigue and incredible quests! There is some interesting facts and trivia when it comes to this movie. Read on to find out more from King Arthur: Legend of the Sword.
King Arthur: Legend of the Sword Movie Trivia
The movie's director is Guy Ritchie. Ritchie is not new to the movie industry, by any means. He has directed hit movies including the 1998 Lock, Stock and Two Smoking Barrels, the 2000 Snatch, the 2009 Sherlock Holmes, the 2011 Sherlock Holmes: A Game of Shadows and the 2015 The Man from U.N.C.L.E.
Charlie Hunnam plays the lead role of King Arthur. He is probably best known for his main role as Jax Teller on the hit TV show, Sons of Anarchy, from 2008 to 2014. Also in 2017, Hunnam will play the role of Percy Fawcett in the movie The Lost City of Z, scheduled to hit theaters on April 21, 2017.
Hunnam had lost about 20 pounds during his last stretch on Sons of Anarchy. This was of some concern to director, Guy Ritchie, since King Arthur is supposed to be rather physically fit. However, Ritchie, loved Hunnam's performance. So, Hunnam offered to fight Jai Courtney and Henry Cavill, both who were in the lead for the part of King Arthur, to prove he could handle the role.
Besides Hunnam, two of the other popular cast members in the movie are Jude Law and Eric Bana. I have to say that these are two of my favorite actors of all time. You probably know Law from his movie roles, such as W.P. Inman in the 2003 Cold Mountain, as Dr. John Watson in the 2009 Sherlock Holmes and as Thomas Wolfe in the 2016 Genius. And you likely know Bana from his movie roles, including as Bruce Banner/Hulk in the 2003 Hulk, as Henry DeTamble in the 2009 The Time Traveler's Wife and as Daniel Cluff in the 2016 The Finest Hours.
King Arthur: Legend of the Sword went through a few different theater release dates. It was originally set to hit theaters on July 22, 2016, but was later changed to the release date of February 17, 2017. However, in January 2016, Warner Bros. once again moved the theater release date to March 24, 2017. Finally, in December 2016, the film's theater release date was set to its current date of May 12, 2017.
Have you heard any exciting King Arthur: Legend of the Sword Movie Trivia? Share in the comments!