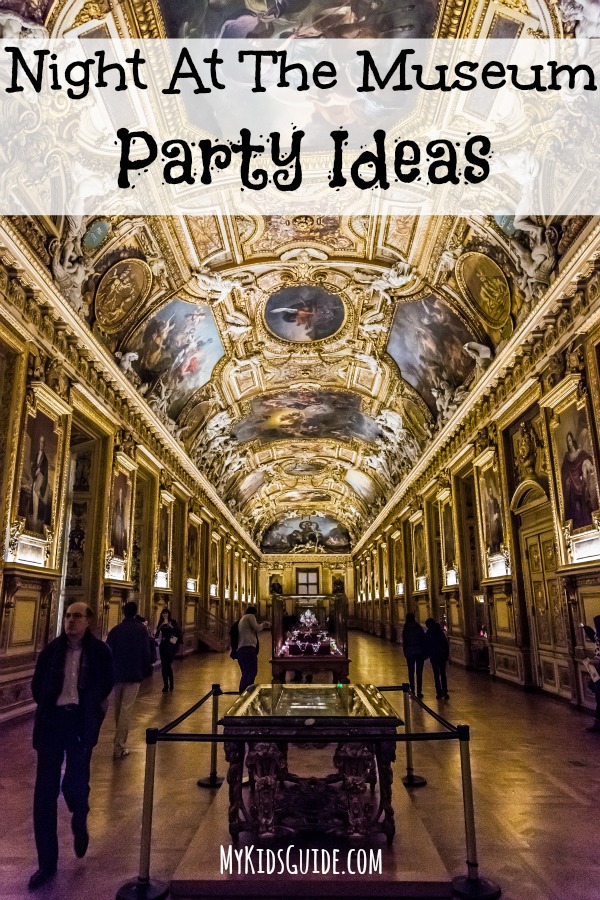 Everyone loves the always popular movie series Night At The Museum!  These Night At The Museum Party Ideas are sure to make your next event tons of fun!  Night At The Museum is great for kids and adults.  Not only will everyone love the fun theme, it gives adults an excuse to play, pretend and be a kids again!  These party ideas are sure to make your event a hit with everyone!
NIGHT AT THE MUSEUM PARTY IDEAS
Affiliate links included below.
Give Everyone A Tour Guide Badge:  Let everyone feel like they are on a tour of the museum.  Grab a lanyard for each person and print their name on it to wear throughout the party. This is a great way to give the museum feel while helping you keep up with kids names.
Setup A Mini Museum:  Divide your living room into display areas.  Setup a different display for each theme from the movie.  Have the wild west them, military, dino's and more.  You can use cardboard boxes painted or covered with colored paper to create backdrops.  Have kids pretend play in each area.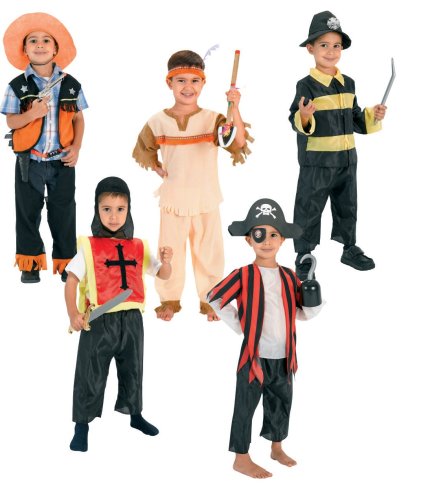 Bring Out The Costumes:  Set out the costume box and let kids dress up as their favorite themed character from the movie to have fun pretending they are a part of the movie.  This can be a separate play time, or can be worn throughout the party for all of your game times. We love the Hero Adventures costume set pictured above. It's perfect for a Night at the Museum party!
Hang A Golden Tablet:  The Golden Tablet brings the movie to life.  Hang a large piece of yellow or golden paper in the shape of the tablet on a wall or even on the door so your guests have to pass through or by it to enter the party.  This golden tablet will bring your party to life.
Play Cowboys:  Go back in time and have fun with great play time with toy toy horses, cowboy hats, boots and other western items.  Set up a relay race for riding a toy horse to see who will win as a real cowboy.
Setting up a fun Night At The Museum Party is easy with these great party ideas. Think outside the box to create a fun filled game your kids will love!  Get them involved in the party planning with helping you set up your "museum".  Kids can easily help paint, decorate or arrange things just before guests arrive.  Have a movie watching night a few weeks in advance to get other great ideas for your Night At The Museum Party.
Do you have any other great Night at the Museum party ideas? Does your family love the series?