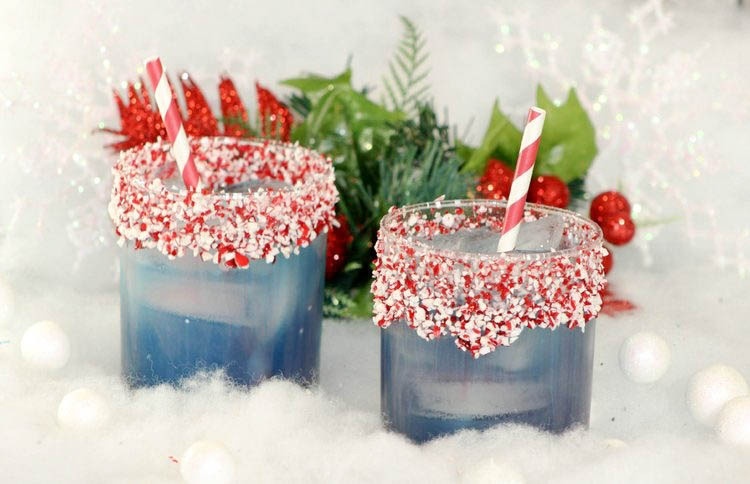 Hosting a Christmas party with your BFFs or attending one? You will need a delicious Christmas Mocktail recipe to serve along with the party food. This Christmas drink is easy to make. It also uses ingredients that your mom has probably in her pantry. Your friends will be impressed with the way it is decorated. After all, your eyes eat first and a drink for Christmas or any party needs a nice twist to make it appealing! Check out how how you can make this delicious, yet easy Christmas drink!
North Pole Christmas Party Mocktail Recipe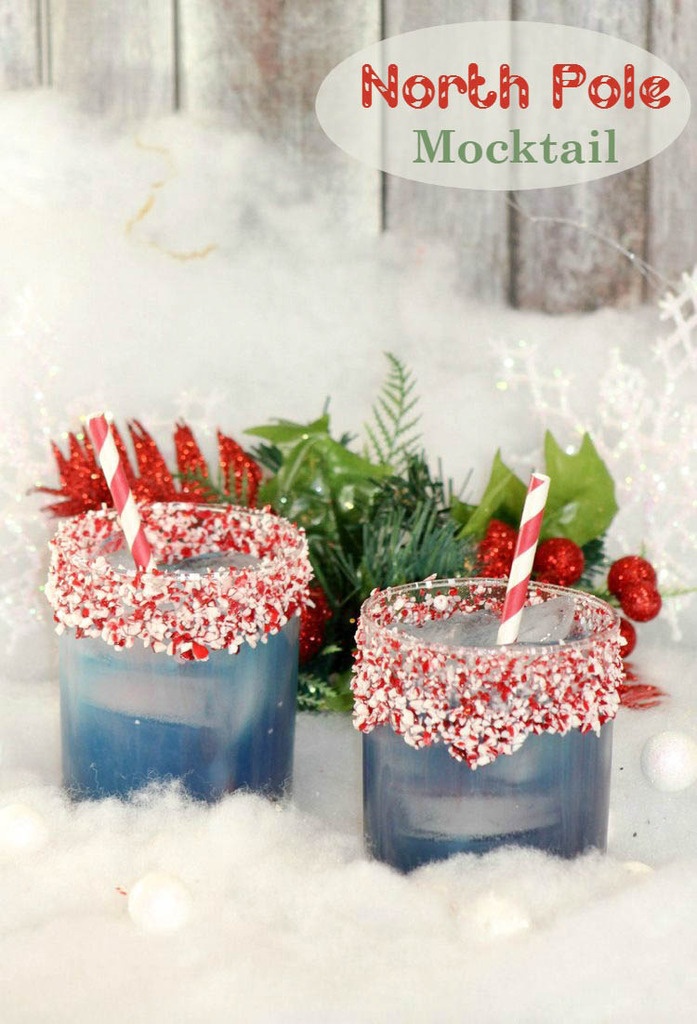 Affiliate links included below. Thanks for your support!
Ingredients
Directions 
Using a pitcher add 1/2 liter bottle of Gingerly
5 Cups of Lemonade
4 tbsp. Blue Raspberry Kool Aid syrup
Stir
Dip your glassware in water then in the crushed candy canes. I like to use a small bowl fill one with water 1/3 of the way full, and one with the crushed candy cane
Fill the glassware with ice
Pour the beverage in the glassware and serve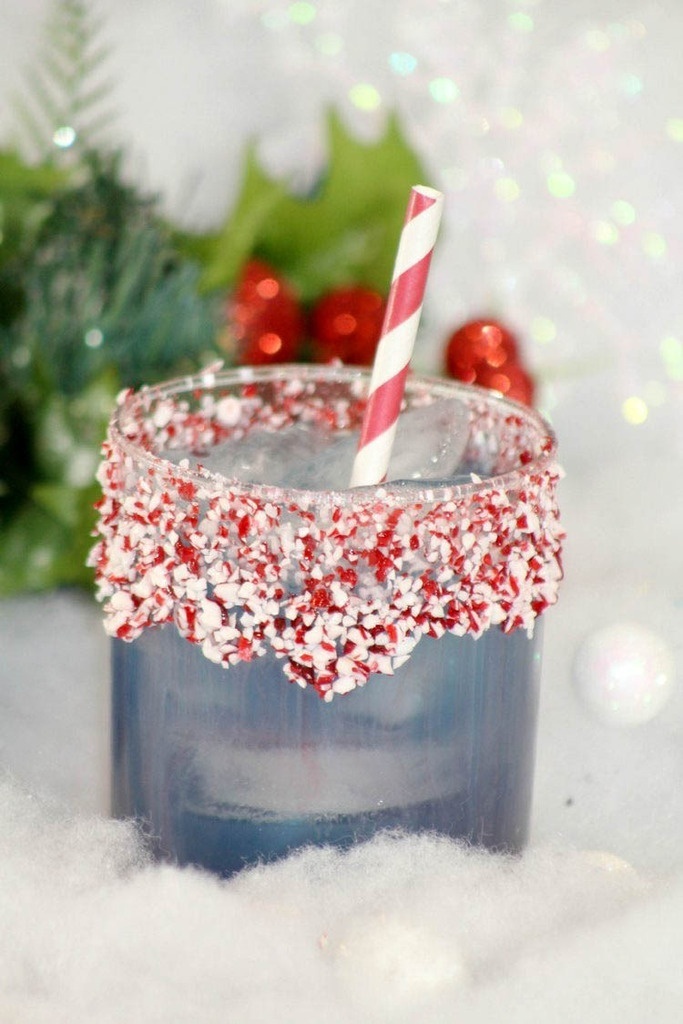 You can even impress your mom with this easy Christmas drink recipe. So get those few ingredients, whip up this drink and you will be a hit! Make sure to double the batch as your BFFs will ask for more! They will be all thirsty after playing these Christmas party games!
What do you usually serve for your Christmas party? Tell me!