Thank you Chicco Shop for sponsoring this post. While this was a sponsored opportunity from Chicco Shop, all content and opinions expressed here are my own.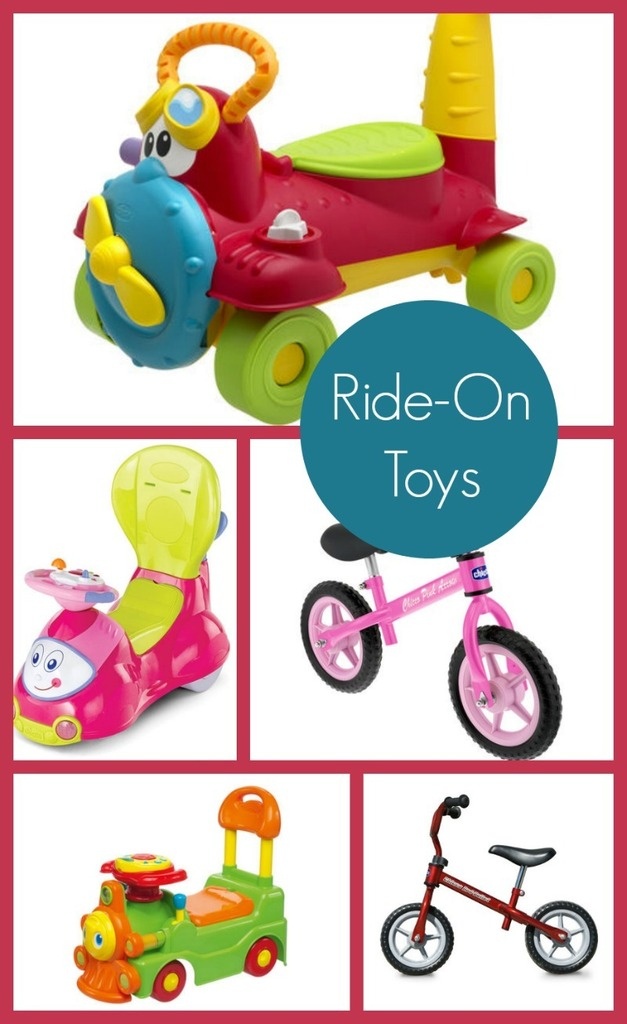 Looking for fun ride-on toys for toddlers that will help teach your little one balance, coordination and other gross motor skills? We rounded up a few of our favorites from Chicco! Ride-on toys were always a huge hit when my son was little. I must have had about a dozen of them My son loved being able to hop on a fun toy and take a cruise around the living room. To a toddler, it's a little burst of freedom. Plus, they get to emulate Mom or Dad when they drive! Let's just hope you don't have any bad road rage habits! Ready to get rolling? Let's check out these cute ride-on toys from Chicco! Then read on to find out how you can get a free NaturalFit feeding system gift set!
Fun Ride-On Toys for Toddlers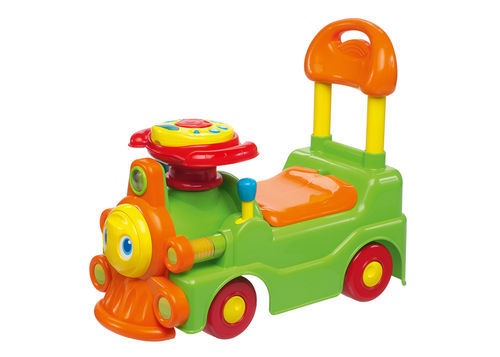 Sit & Ride Train: This is one of my favorite ride-on toys for toddlers because it's just so darn cute. Toddlers can use it as a walker and push the choo-choo around the living room, or they can hop on and take the train for a spin along the imaginary tracks. If you want to make it even more exciting, you could put down some masking tape and make them their own little track system through the house. It features an electronic panel on the steering wheel with thrilling lights and sounds.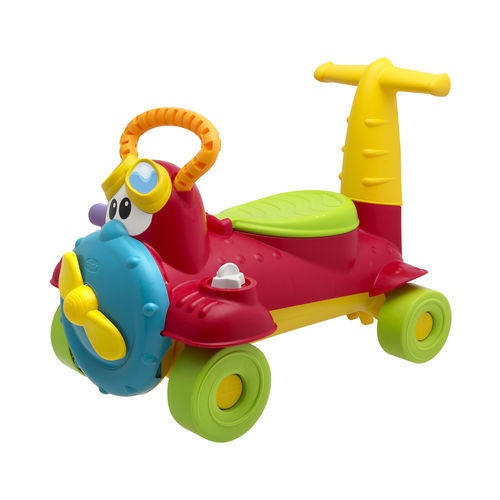 Charlie Sky Rider: Charlie is another super cute and colorful ride-on that can also be used as a walker. Tots can store their favorite treasures in his seat. He makes different sounds too, but he's all manual. I kind of love that, since it requires kids to do more of the work. Levers move up and down, compasses rotate and crackle, and propellers turn, all at the hands of your little one.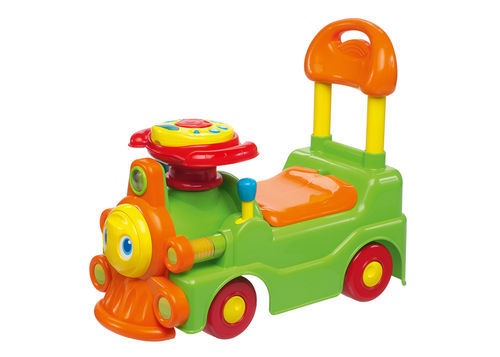 Chicco 4 in 1 Ride On: If you want a ride-on toy that can entertain in other ways, this one is perfect. The 4 in 1 also comes in orange. It's a rocker, a push-and-g0, a push-and-walk, and, of course, a ride-on. The activity center is accessible in every mode.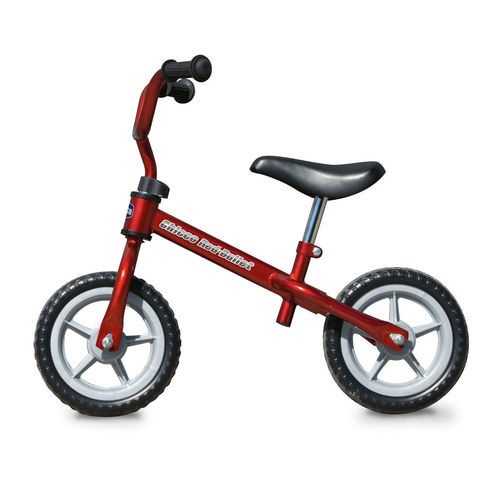 Pink Arrow or  Red Bullet Balance Bike: The balance bike from Chicco comes in both pink and red. It's perfect for ages 3 and up, hitting the tail end of the toddler years. It's the ideal first bike because it's low enough to the grown to encourage little ones to start balancing on two wheels without fear of falling. My son never learned how to ride a bike. Why? Because we started with training wheels. The wheels would come loose all the time and wobble. Jacob fell more often with training wheels than I ever did without them. He got discouraged and didn't want to do it anymore. I wish I had started him on something more like this.
These ride-on toys for toddlers are a great way to give your little one the perception of freedom and let him explore his surroundings while inspiring his imagination.
NaturalFit Rebate Program Details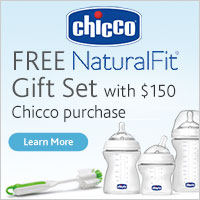 Now through May 31, 2015,  purchase $150 worth of Chicco products from any retailer to receive your free NaturalFit Gift Se. The set includes all 3 stages in the feeding system, plus a bottle/nipple brush. Remember, you can buy ANY Chicco products, not just first ride-on toys! Learn more about the  Chicco NaturalFit Giveaway – Ends 5/31/15

. While you can earn the rebate by purchasing Chicco items at any store, I recommended shopping at ChiccoShop.com for the widest selection!
What is on your list of must-have ride-on toys? Tell us in the comments!