This post brought to you by TruMoo. All opinions are 100% mine.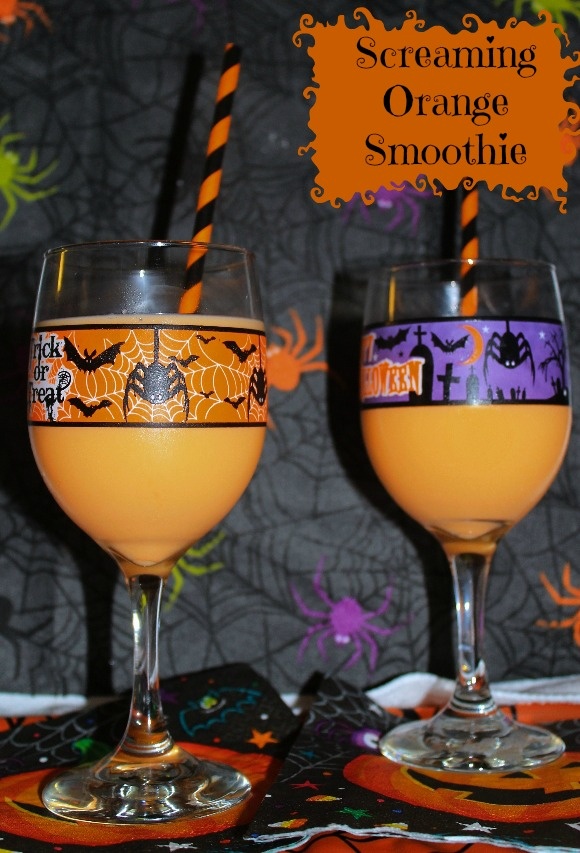 Ready for a fun Halloween party drink for kids? They're going to love our Screaming Orange smoothie/shake, featuring limited-edition TruMoo Orange Scream milk! It's easy to make and a hit with party goers. I love this recipe because you don't need to mix milk and orange juice to get the yummy orange smoothie taste, because the TruMoo Orange Scream already has the orange flavor in it.
Screaming Orange Halloween Party Drink for Kids
Ingredients: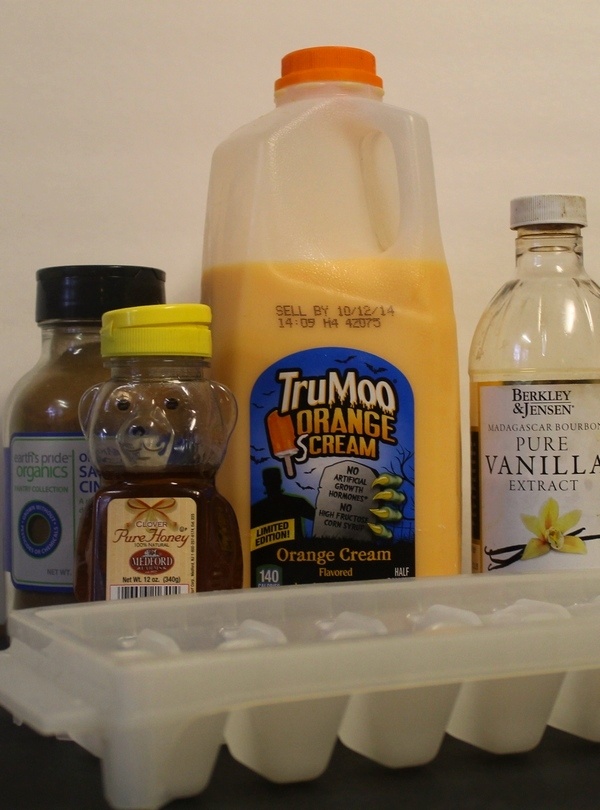 1.5 cups TruMoo  Orange Scream Milk
1/2 cup ice
1/2 teaspoon vanilla
1/2 teaspoon honey (can be eliminated if anyone has allergies to honey)
1/2 teaspoon cinnamon
Optional:
Replace the ice with vanilla ice-cream for more of a shake consistency. I prefer my lower-calorie version, though, especially if you're serving cake and other sweets.
Replace 1/2 cup of the TruMoo Orange Scream with TruMoo Chocolate for a chocolate-covered orange taste. While my son wasn't on board with this, I thought it tasted pretty good!
How to make this Halloween party drink: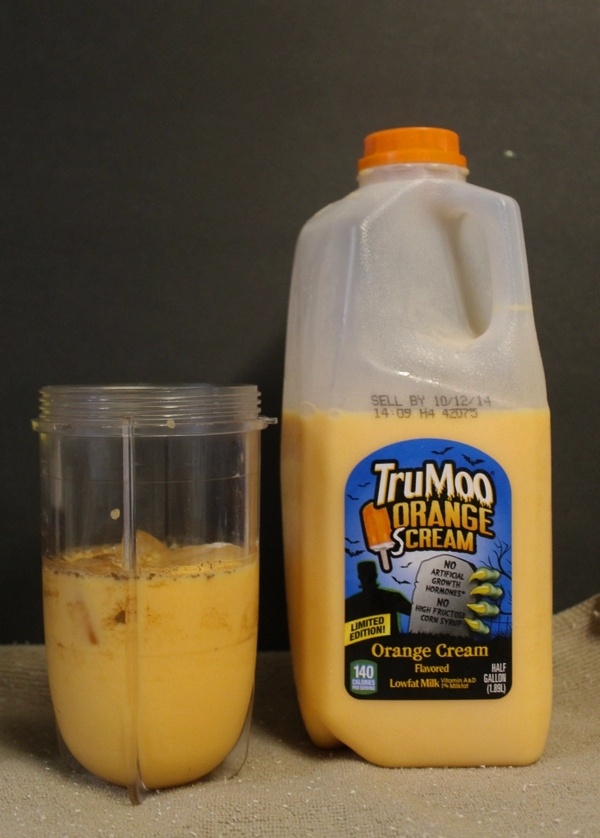 Put it all in a blender  (I use a Magic Bullet when I'm making small batches) and blend until smooth.
Immediately pour into fun Halloween glasses and serve! Add some fun themed straws for even more excitement.
Each batch makes two servings. If you want to make more at one time, just double everything except the vanilla. I usually add 1/2 the amount for each doubling, so if you're making four servings, use 3/4 teaspoon vanilla, for six use a whole teaspoon. The only exception: when you're using imitation vanilla. Then you should double it, as I find it's not quite as strong as the real stuff.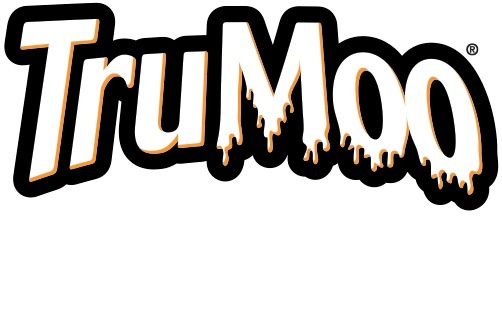 TruMoo is the perfect complement to all your Halloween party recipes. It's made from low-fat, hormone-free milk filled with eight essential nutrients. My son absolutely loves their TruMoo Chocolate Milk year-round. The limited-edition flavors are so much fun too! Head to your local grocery store and pick up TruMoo Orange Scream before it's gone for the year! Be sure to visit their website for more delicious TruMoo Halloween recipes. Join their community of fans on the TruMoo Facebook Page and follow TruMoo on Pinterest for inspiration.
What would you love to make with TruMoo Orange Scream? Tell us in the comments!