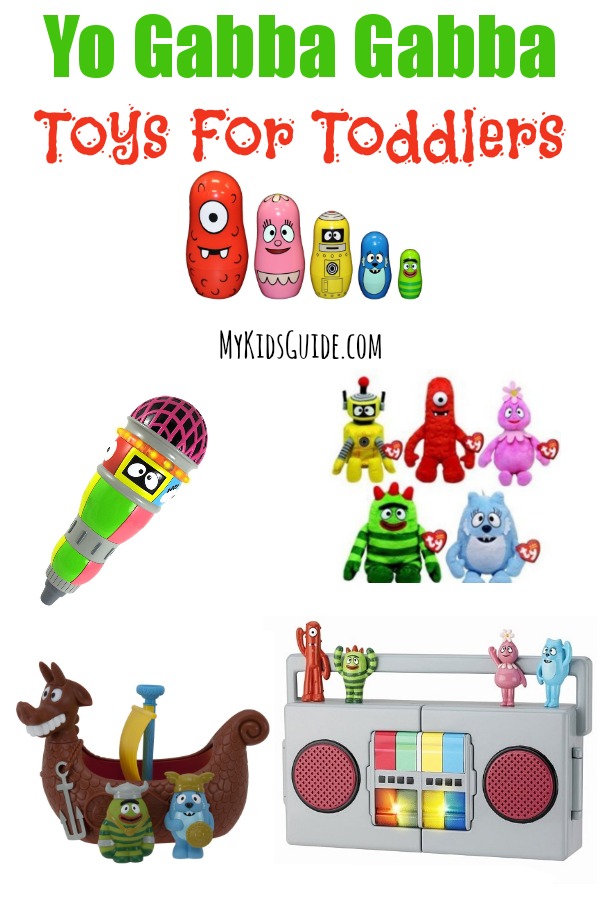 We love these Yo Gabba Gabba Toys For Toddlers that are hot right now.  Not only do they encourage great imaginative play for your kids, they are quality and easy to clean.  Those are, of course, the best things for little kids playing!  We love Yo Gabba Gabba and the fun and music filled educational programming they offer.  Encourage your kids to watch the show more by giving them these great toys this year!
Related Posts:
YO GABBA GABBA TOYS FOR TODDLERS
This post contains affiliate links. Thank you for the support
Yo Gabba Gabba Nesting Dolls:  Not only are these fun, they are great for helping with those fine motor skills.  Functional, eduational and great for kids of all ages these nesting dolls are a great gift item!  If giving as a gift, hide something special in each one so your kids have even more fun opening and finding fun prizes along the way!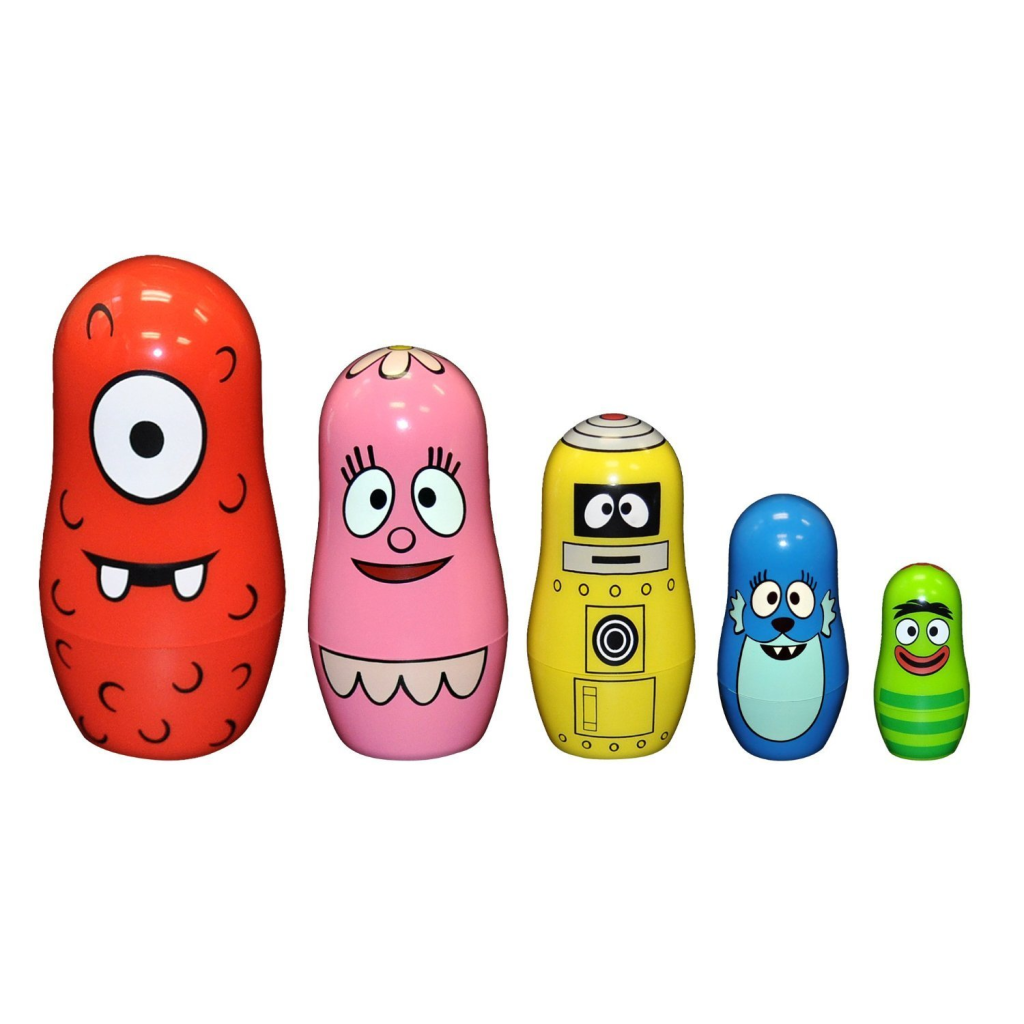 Yo Gabba Gabba Vikings Bathtub Play Set:  All kinds love something fun to play with at bath time and this is a great set to grab for your little ones.  Perfect for the water and tons of fun!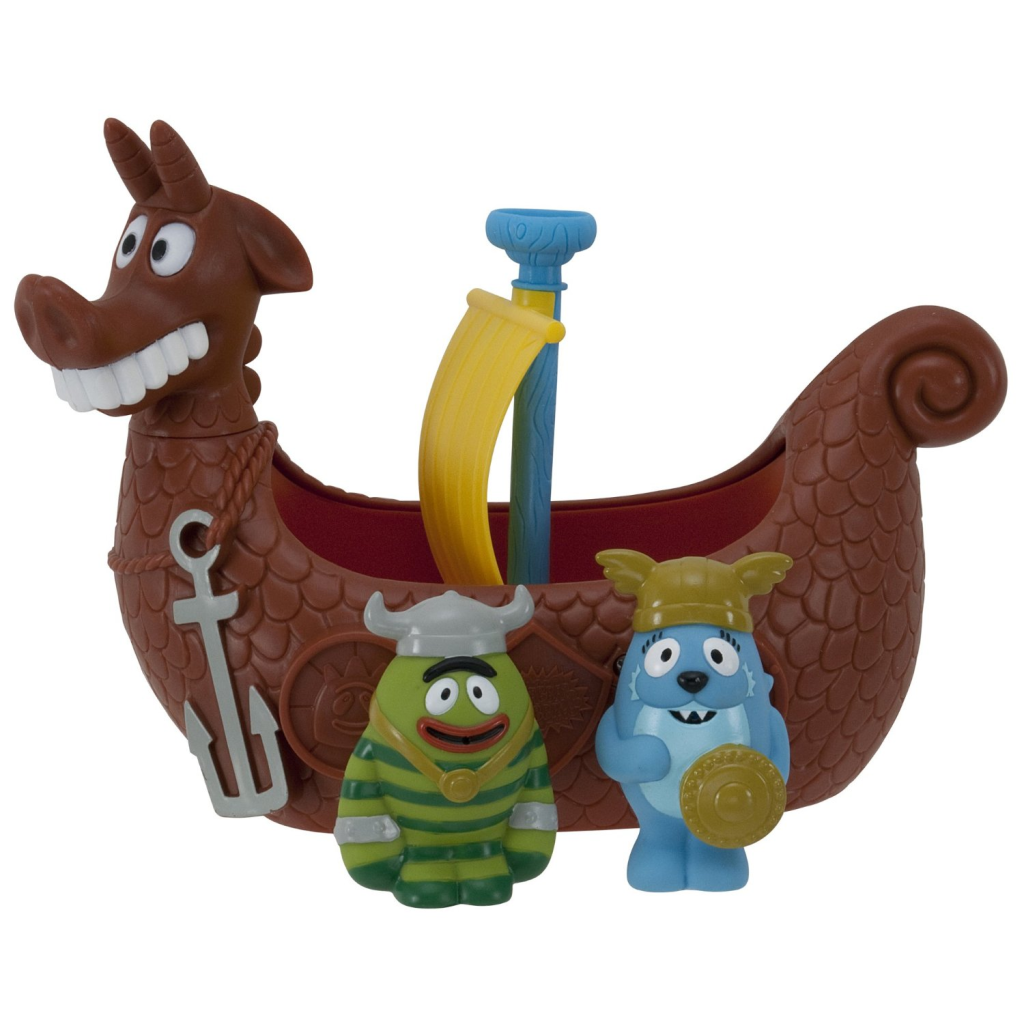 Yo Gabba Gabba Microphone:  Encourage your kids to sing along with this great microphone!  Let them get creative and have fun with your home karaoke set or your favorite playlist and this microphone!  Download all the best tunes from the show and listen to sing along!  This is great for clean up time!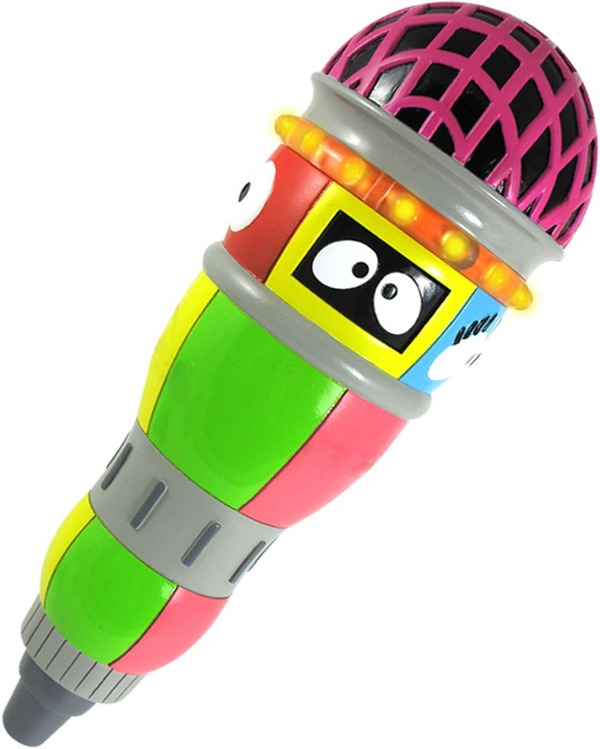 Yo Gabba Gabba 5 Piece Beanie Baby Set:  This set of Beanie Babies includes all of the popular Yo Gabba Gabba characters!  Great for a collector, or just for your little one to have a small version of Brobee or Muno!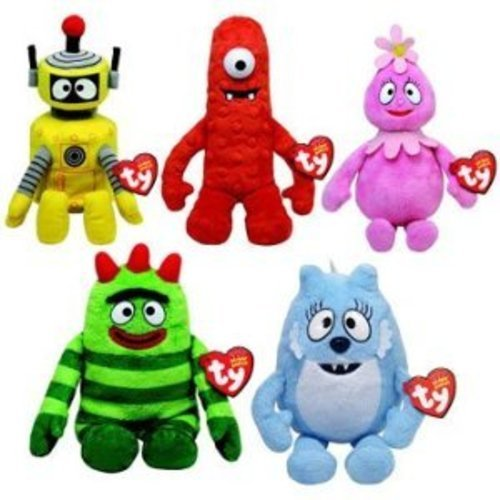 Yo Gabba Gabba Boombox Playset:  Open up the boombox to reveal the set and world of Yo Gabba Gabba. The great characters you have can slide the slides, have fun and get creative right inside this fun playset!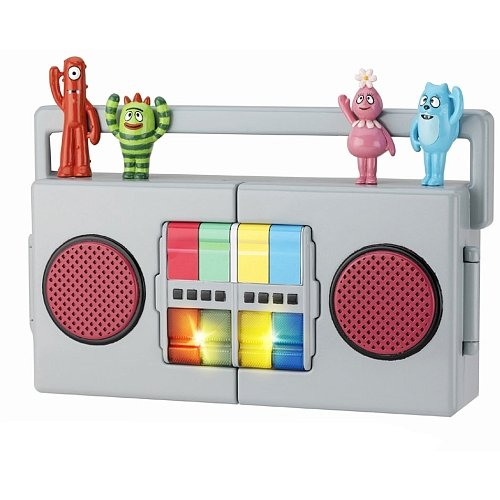 Yo Gabba Gabba Multipack Character Playset:  Play with all of your favorites from Yo Gabba Gabba with this great plastic set.  Not only do these work great with the boombox playset above, they are fun for bath time and simple imaginative play!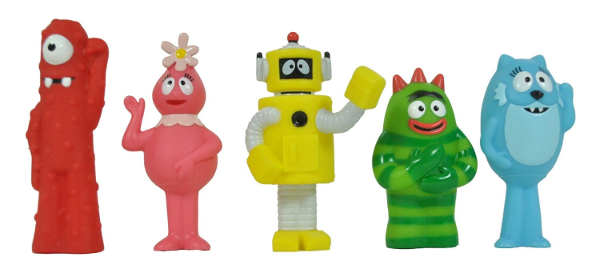 Encourage a love of music, imagination, pretend play and your favorite TV show with these great Yo Gabba Gabba toys for toddlers.  Fun interactive play you can encourage without guilt.  Turn up the show, the soundtrack or your own favorite tunes and have fun pretending with your kids.