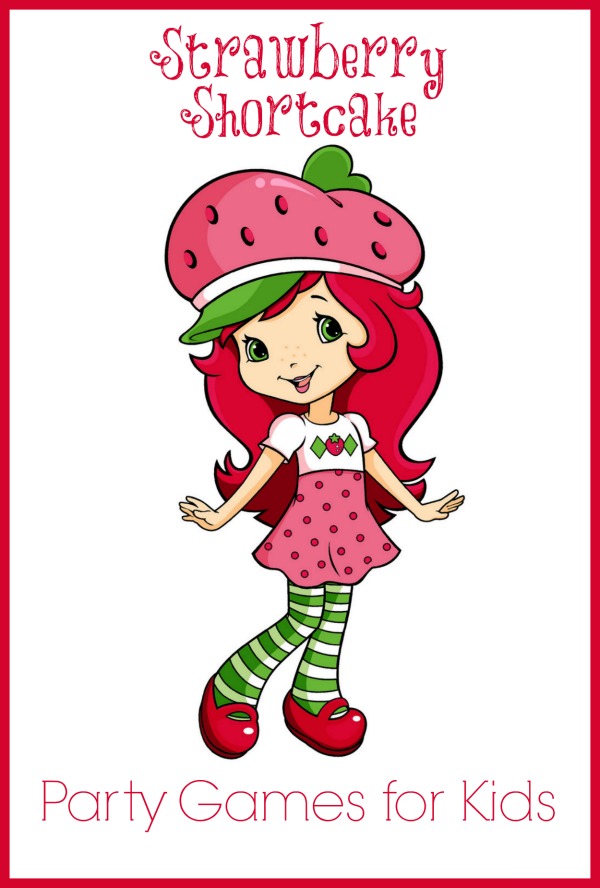 Are you searching for the right Strawberry Shortcake party games for kids for your daughter's birthday party? We have some easy and fun games for you today! Strawberry Shortcake has been around since we were kids, so it's such fun to see her still holding on in popularity. These party games for kids aren't just a blast for your little girl and her guests, they may just inspire some nostalgia for your own childhood! Take a look!
Strawberry Shortcake Party Games for Kids
This post contains affiliate links.
Recommended supplies and goodies:
Guess the Scent
When it comes to Strawberry Shortcake party games for kids, you can start with an easy game called : guess the scent." Strawberry Shortcake has many fruit-scented friends to make this game fun! Before the party, prepare some treats with different fruits. Or, if you want to make it easier, get some scratch and sniff stickers or even scented wax. Blindfold the kids and have them smell each scent, then guess which character it belongs to!  This will be quite interesting to see because kids will often come up with funny answers.
Make Your Jewelry
If you have strawberries available for the party you can come up with make your own jewelry game where kids need to come up with creative ideas to create jewelry. Kids can think of how they can use strawberries and other edible food items to create some innovative jewelry for the party.
Strawberry Musical Hats
Get some hats.  You need to secretly hide a strawberry candy or strawberry under one of the hat. Kids can move around the hats when the music is playing. When the music stops they all stand in front of the hat. The one who has gets the hat with the strawberry candy wins it. Remove one hat and that child and continue until all the kids win one strawberry candy.
Make Your Own Pie
You can come up with multiple colored ping pong balls red for strawberries, blue for blueberries and purple for raspberries. Now divide the kids into teams and assign pies for the team. Each team has to pick up ping pong balls based on the pie assigned to their team. Keep the ping pong balls mixed up and at a distance and the teams need to collect all the right color balls as per the pie assigned to their team.
These Strawberry Shortcake party games for kids require very little advance planning (with the exception of guess the scent), making them perfect for an impromptu day of fun as well! If you need more ideas to keep the kiddos busy, check out all our party games for kids!
Which are your favorite Strawberry Shortcake party games for kids?