We received a complimentary kit to facilitate this Teach My Preschooler Educational Games review. All opinions are our own.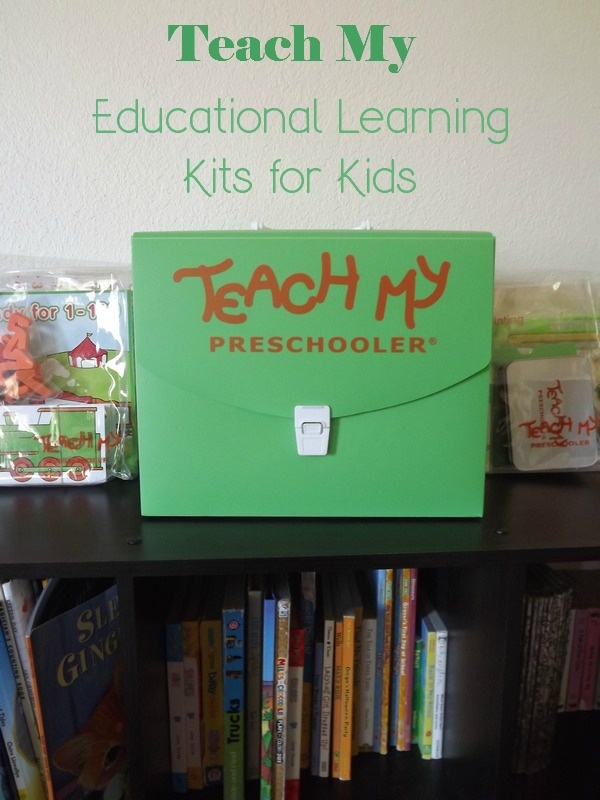 As parents our role of teacher is an ongoing job. We teach our children things like how brush their teeth, use a toilet, be kind to others, and look both ways before crossing the street. These are concepts I can easily handle when my children need me to show them the way.
Now that my children are approaching school age, I'm a little less confident that I know the best ways to nurture their education. I don't know which methods to use to teach them letters and numbers. This kind of teaching feels a little out of my comfort zone. Sure, I see workbooks in stores that look like fun, or flashcards that seem age appropriate, but in the end I really have no idea what materials would be helpful.
Teach My Preschooler Educational Games for Kids
Teach My all-in-one learning kits help parents like myself bond and play with their children while also teaching them. The president of the company, Christy Cook, developed the Teach My series of educational kits because she found herself in a situation similar to my own while attempting to teach her 18-month-old son. Three kits are now available: Teach My Baby, Teach My Toddler, and Teach My Preschooler. They have won numerous awards such as the iParenting Media Award and the Dr. Toy 100 Best Products winner.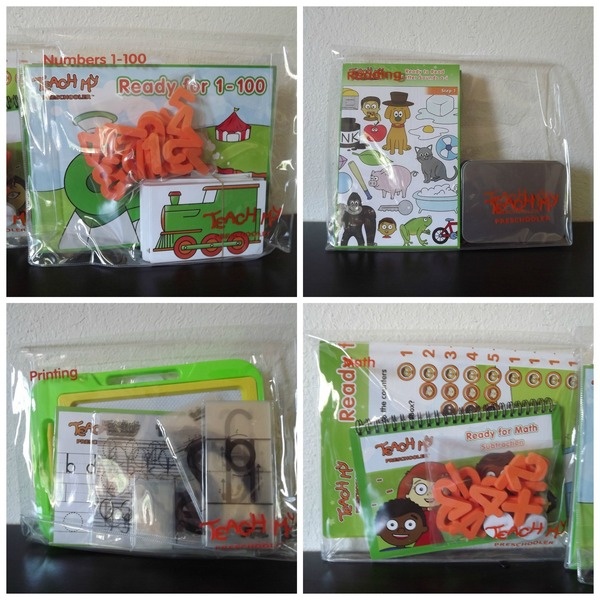 Each kit comes in a convenient box for easy storing. The Teach My Preschooler educational games kit contains 4 clear packets with Velcro closures. Math, letters to 100, reading, and printing are all included in their own packet with materials to aid parents in teaching each one. There are a lot of materials in each packet! Foam numbers for little hands to learn math concepts, letter and number flash cards, and even a magnetic drawing board for children to practice their writing are just a few of the resources included in this kit. Everything a parent needs to help teach their children is right there in the box. There is truly no need to purchase additional materials.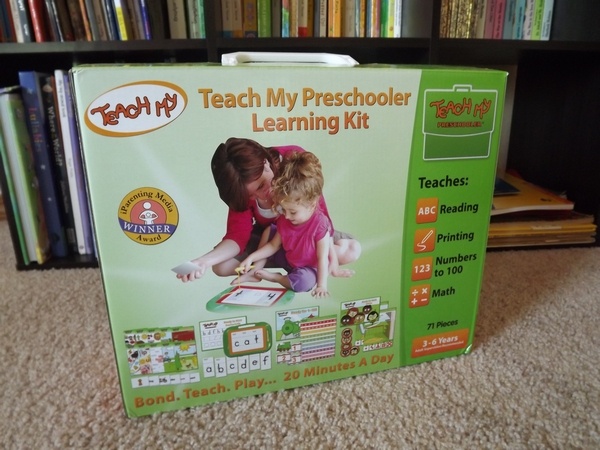 Another benefit of the Teach My Preschooler educational games kit is the teaching guides included with various subjects. I have to admit, I was a little overwhelmed with the variety and quantity of supplies included in the kit. However, it was much less daunting to have a little instruction on where to begin and how to progress through the subject being taught.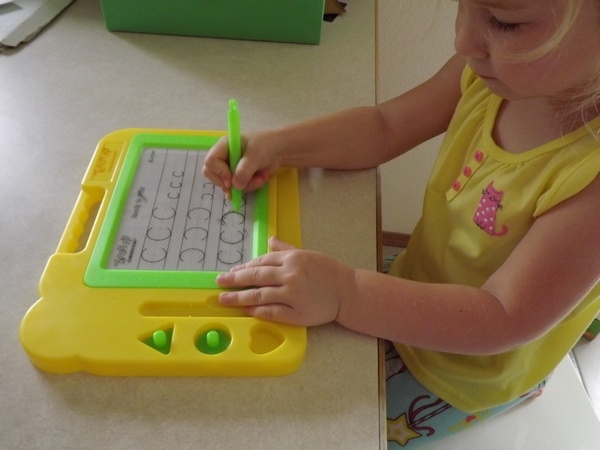 The Teach My Preschooler kit was developed for children from 3 years and up. My three-year-old daughter and I have worked through each packet and she seems to really like the products included with each one. The train flash cards and foam numbers help keep learning time more playful. The magnet board is always much more fun than a pencil and piece of paper. My daughter especially likes the transparencies that are included with the magnet board while tracing her numbers and letters. She can mix them up from day to day, as there 78 of them!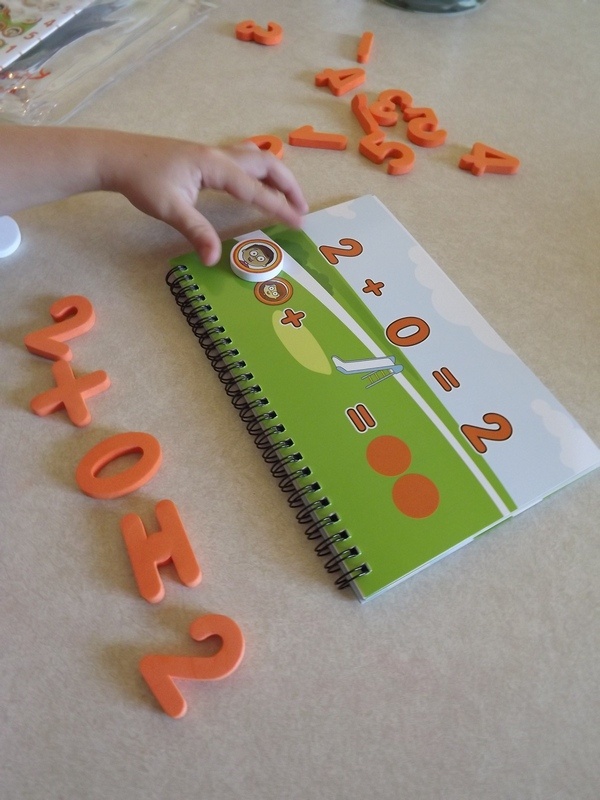 This kit really helped me feel like I had a better foundation for teaching my daughter. She and I have time together where we can be relaxed and work through any of the 4 packets without the need to stare at a computer screen. These kits are great for parents who want to increase their child's school readiness skills, or even as a supplement to parents who homeschool their children. The Teach My Preschooler kit is currently sold on the Teach My website for $39.99. Head over to www.teachmy.com to purchase any of the three kits and learn more about other products offered. Follow them on Twitter and Facebook to keep up with news!
Teach My Giveaway!
Want to win a Teach My Kit for your child? Enter below on the Rafflecopter form! Giveaway is open to US and Canada. You can choose between the baby, toddler or preschooler learning kit. Giveaway is open to US and Canada residents age 18+ and ends on 10/14.
What do you love about the Teach My Preschooler games kit?