Decorating a teen room can be a challenging process.On one hand, you're going to want to invest in bedroom furniture that lasts you right until they're leaving for college, and on the other, you want a room your (very picky) teenager is going to be comfortable and relaxed in.
The teenage body clock is actually more susceptible to fluctuations than any other age, so it's vital that your teen's bedroom looks and feels like a cozy space they can catch up some much needed hours snoozing in.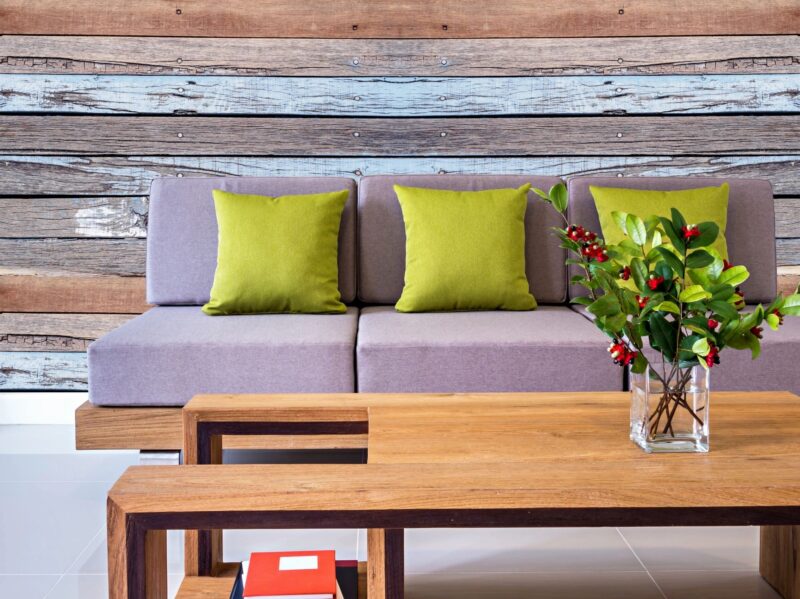 From choosing a memory foam mattress that's cozy and allows them to catch up on the sleep they need, to ensuring you're separating their study and sleep zones, there's plenty to keep in mind when you're decorating a teen room.
Here's everything you need to know about picking out bedroom furniture both you and your teen are going to be pretty pleased with:
Investing In The Right Bed
Memory foam mattresses are a popular choice for parents who want their teen or child to experience a cushy sleep while still remaining supported through the night as they're growing.
The best memory foam mattresses will strike this balance, and come with additional options for your teen's comfort. Keep a special eye out for cooling memory foam mattresses, which ensure temperature regulation through the night, thereby preventing any unnecessary interruptions caused by stuffy sleep in the night.
Memory foam mattresses are also a great option if you're looking for something that's going to stand the test of time through the teen years. The best memory foam mattresses last about eight to ten years without any issue, and without even requiring you to flip it seasonally.
Twin-XL memory foam mattresses are the most popular size for parents of growing teens who don't want to be replacing their beds after a sudden growth spurt. Be sure to look out for memory foam mattresses that are also easy to clean up after, just so any accidents are handled easily and quickly.
Choosing Bedroom Furniture That Doubles As Decor
Since you're generally working with a little less space for teen rooms, you'll want to ensure you're all the bedroom decor you're picking out can also serve a practical function. These jute hampers, for instance, are a great addition to any teen room, while serving as a place to put in clothes for laundry or any miscellaneous clutter your teen can tuck away come nighttime.
Another great example of bedroom furniture that doubles as decor are bed frames that come with adjustable heights. If you want to create another storage opportunity in your bedroom, bed frames that can be lofted are a great way to accomplish exactly that.
Store shoes, off-season clothing, and other miscellaneous items you know you won't need to take out too often underneath your teen's bed using the right bed frame, and you'll be left with a space that feels clean and clutter-free.
Separating Work From Play
It's important to drill down the importance of working and completing homework in a space that isn't your teen's bed. Having a desk away from their bed is crucial to inculcating this important sleep hygiene habit early on. An ergonomic standing desk is a great alternative to a traditional desk.
Invest in different kinds of lighting to further help your teenager separate work time with time spent relaxing and decompressing. Task lighting, which refers to stronger desk lamps, should remain on only when they're working.
Keeping a bedside lamp that's softer and utilizes diffused light will allow your teen to naturally feel more relaxed as the night progresses. String lights like these from Amazon are a cheap and effective way to create an environment that feels naturally cozy and comforting to your teen.
Another way to separate the work and relaxation zones of your teen's room is by using physical markers to do so. Using a bedroom rug underneath your bed can be a great physical boundary that signals your teenager is entering a no-phones, no laptops zone. I'd recommend checking out brands like WayFair and Joss & Main for their large variety of styles and sizes.
Allowing Your Teen To Personalize Their Bedroom Decor
Once you've opted for high-quality pieces of bedroom furniture you know will last the year's of wear and tear in your teen room – the best memory foam mattress and bed frame to suit, desk lamps that are sturdy and good for directed work, it's time to let your teenager get creative.
Giving your teenager creative license to embellish some of their bedroom decor, and allowing them to be involved in the decorating process will allow them to feel a lot more natural ownership over their space.
It's important your teen's room feels like a space they can really feel responsible for, so allowing them to decorate (within reason!) using a few customizations of their own is actually going to benefit the look of your room.
Teenagers are known to be picky about their personal space, and for good reason. The best way to go about decorating a teen room is to really provide a shell using bedroom furniture of high quality that your teenager can then go about personalizing.
Use the opportunity to redecorate your teenager's room to get to know more about what they gravitate to and their own personal tastes.
Decorating a teen room can also be a really valuable way to drill down the importance of healthy sleep habits, so be sure to let your teen test out their new memory foam mattress, and listen if they're not quite comfortable.
The best mattress companies will often provide a trial period for their products, so ensure your teen is happy and comfortable with their bed before committing to your purchase.
Collaborating with your teenager and coming up with a teen room both of you can be content with can be a fun process! Be sure to have a place where you can plan the room together  – Pinterest is a great place to start when looking for inspiration and projects that you can get stuck into together.
Your teen is going to be sleeping better than they ever have!