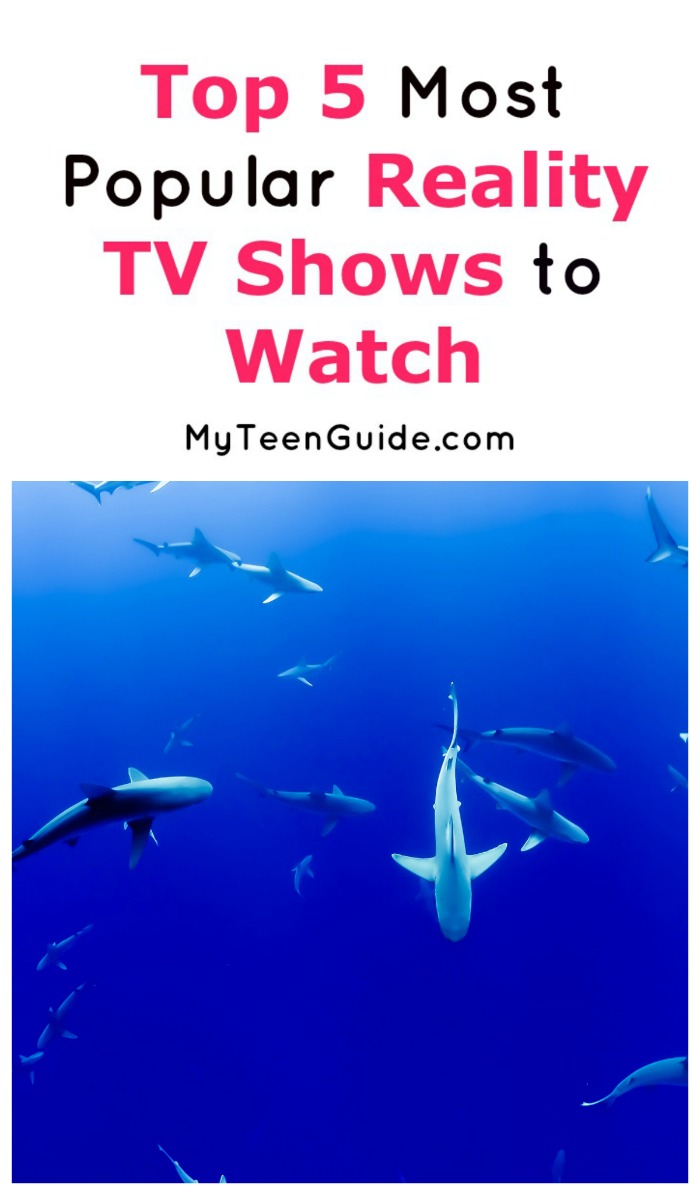 It seems like a new reality show pops up on television pretty much daily, so it's hard to decide which to dedicate your time to! We've gathered up the top five most popular reality TV shows that top just about everyone's list to help you narrow down the choices. From shows that will make you want to throw out everything you own to those that make you want to invent something new, there's something for every taste and personality! Check out our picks for the best of the best based on their overall popularity!
Most Popular Reality TV Shows
Affiliate links included below.
Hoarders
Hoarders
is a documentary series on A&E that gives viewers a look at what life is like for people suffering from compulsive hoarding disorder. Compulsive hoarders gather up lots of things and fill their house with them until there's no room left for anything else.
Some hoarders gather specific things, like certain kinds of collectibles, while others form an attachment to anything they think they may find a use for. While this sort of behavior may seem harmless enough, a house that's overflowing with stuff can lead to health and safety hazards. The show follows therapists and organizational experts as they help these hoarders adjust their lifestyle and bring order to their lives.
https://www.youtube.com/watch?v=MzV4VcMG7nc
Shark Tank
Shark Tank
gives inventors and entrepreneurs the opportunity to get financial backing for their big idea. Five celebrity investors or "sharks" watch presentations by people who are looking for an investment to further their business. If and when they can impress any of the sharks, they'll get the money they need to make their dreams come true. The show regularly features updates which show you how previous entrepreneurs have gotten along since they appeared on the show.
America's Next Top Model
The show that started the international Top Model franchise, America's Next Top Model
, is a search for the best aspiring model in America. Each week, contestants are rated on overall appearance as well as their performance on modeling-themed challenges.
At the end of each episode, one contestant is eliminated, and the rest move on to continue competing. The winner of each season is given the title "America's Next Top Model, as well as a chance to jump-start their career in the modeling industry.
Pawn Stars
Pawn Stars
takes place in the World Famous Gold & Silver Pawn Shop and focuses on the owners and employees as well as the interesting pieces that get pawned there. The shop's owners (father and son team Richard and Rick Harris) talk about the value and history of many of the pieces brought into the store. Each episode also features a healthy dose of the antics brought to you by Corey, Chumlee and the rest of the gang.
The Bachelor
The Bachelor is a reality dating game that helps one lucky bachelor find the love of his life. At the start of each season, a pool of potential matches is chosen to live together and try to win his heart.
Every week, the contestants go on dates with the bachelor, who then chooses which ladies he wants to stay on the show by giving them a rose. If a contestant doesn't get a rose, she is eliminated. When all is said and done and there's one woman left, it's up to her to decide whether or not she wants to accept a marriage proposal.
https://www.youtube.com/watch?v=oI6zxMgt0vQ
Which one of these popular reality TV shows do you think you'll watch first? Just a word of warning, these series can be quite addicting. Make sure you set aside plenty of time to watch them.