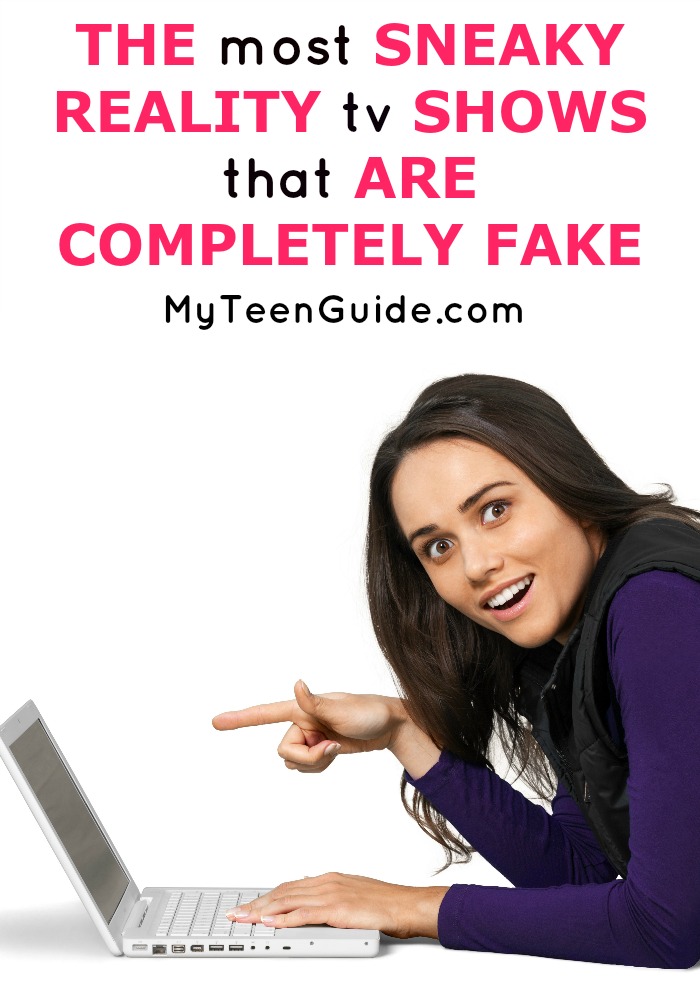 This may be a big surprise because we all like to cheer for our favorites, but you can totally find some reality TV shows that are fake! I like to get caught up in a good reality TV show, but the big dirty secret is that there are shady shows that plan every moment!  In fact, no one is really in love and we are all just throwing perfectly good plates of food that isn't really burnt on the floor. Phew, I said it, and I feel better for it! Ok maybe you had an idea that some of this stuff was scripted, but we all like to believe the best right? We TV watchers, munching our popcorn and reading internet cat memes, deserve to know which reality TV shows are phony! So if you're with me for uncovering the truth, then you have to see my list below.
Related: The Cold Hard Facts About Your Favorite Reality TV Shows
The Most Sneaky Reality TV Shows That Are Fake
Ghost Hunters
https://www.youtube.com/watch?v=a9Dm9lMa8OA
Ghost Hunters is a paranormal reality television series that premiered on SYFY Channel on October 6, 2004. The series features two paranormal investigators, Grant Wilson and Jason Hawes, and their team of investigators, who set out to investigate places that have been deemed haunted. The Original Case Manager for the show stated that on a few different episodes, it was claimed that this was the first time the team was investigating a place when in reality there had been several other paranormal teams that examined those same places.
Related: The REALLY BIG List Of Reality TV Shows To Watch
https://www.instagram.com/p/BIJCV35Dach/?tagged=ghosthunters
The Bachelor
The Bachelor is a reality dating-game television show that premiered on ABC on March 25, 2002. The show features one eligible bachelor and a group of 25 women who are romantically interested in him. One thing that is fake about the show is the rose ceremonies. They actually take hours to film so the team can get just the right lighting. Also, the female contestants on the show have to bring their outfits, in fact, they are required to each bring along 14 different outfits, including the rose ceremony gowns.
Related: My Favorite Girly Reality TV Shows On Netflix For That Day You Just Can't
Storage Wars
Storage Wars is a reality television series that premiered on December 1, 2010, on the A&E Network. The focuses on professional buyers who check out the various storage units that are being auctioned off. The buyers have just a few minutes to look inside, and a flashlight can be used if needed, but they are not allowed to step inside the unit. One of the aspects that many viewers are not aware of is that items in the storage units are planted in there ahead of time.
Hell's Kitchen
Hell's Kitchen is a reality cooking competition television series that made its debut on Fox on May 30, 2005. The show focuses on two teams of chefs, who compete in various challenges. The winner is ultimately decided by host Chef Gordon Ramsay and the opinions of some guest judges. The actual restaurant in the show is a prop built stage and for a majority of the seasons, winners are not given prizes they were told they would get. For instance, season 5 winner was promised the position of head chef at a favorite restaurant but was given the position of sous chef instead.
So I have to know, what other reality TV shows do you know of that are fake? Did you learn any fascinating TV show secrets on my list? Tell me down in the comments!
Copyright: Vector Image by StockUnlimited