As a lover of beauty and fashion, the changing seasons are always exciting as it means it's time to switch up your look. Not just from a practical point of view to keep you comfortable, but as a way to embrace seasonal fashion trends and generally have fun with your appearance. Now that April is just around the corner, it's the perfect time to start looking towards the spring and figuring out how you'll be transitioning from your autumn/ winter look for the longer, sunnier days.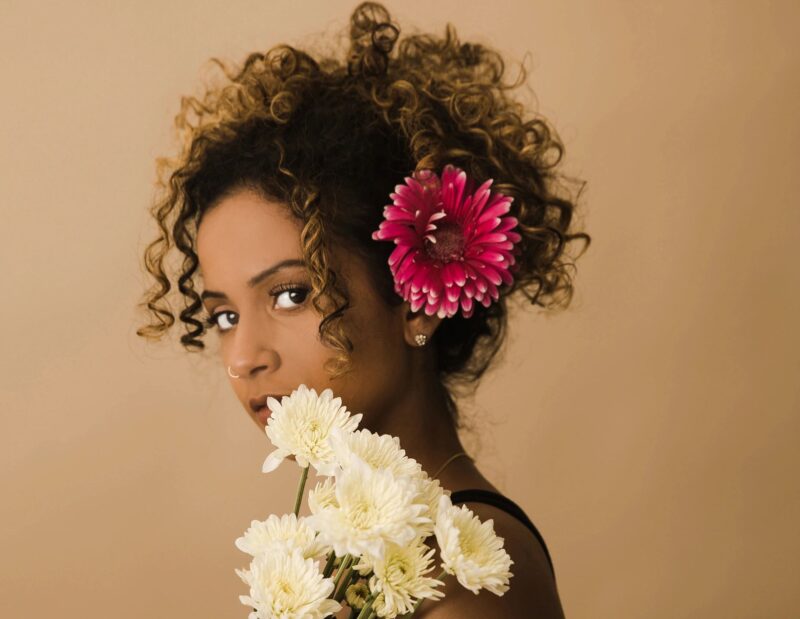 Switch up your skincare
Every season has its challenges when it comes to skincare, but winter is especially tough. Chances are, over the past few months you've been using much heavier, richer products on your skin as a way to replenish and add hydration which is so easily stripped when it's cold outside and we're constantly sitting in homes/workplaces with central heating on. Now that it's milder outside, your skincare can probably do with an update; replace very heavy creams with lighter facial moisturizers, you could switch out oil for serum and generally lighten everything up. This will prevent your skin from getting clogged but still keep it supple and hydrated, protecting against premature ageing and damage. While it's advisable to use sunscreen all year round, if you weren't using one previously now is definitely the time to add one in.
Make over your makeup bag
As the seasons change, so do beauty trends. Dark eyes and lips are replaced with a sunshiny glow- bring out your highlighters and bronzing products. Put away dark lipsticks for nights out, and switch them to nudes, pastels or light glosses. For spring and summer it's all about light bases, BB and CC creams work well for a fresh faced look.
Build your warmer weather wardrobe
As the heavy coats, boots and knits start to go away, it's time to bring out your warmer weather essentials. Don't forget transitional pieces since the weather can still be quite chilly in spring, things like thin jackets and raincoats will get you through until the sun starts coming out more regularly. Take a look through your spring/ summer wardrobe and figure out what you already have and what you'll need to buy to add to it. Don't forget shoes, bags and accessories which will all likely change from what you were wearing over the autumn and winter.
Visit the hairdresser
Visiting the hairdresser is a great way to update your look and feel good about yourself. Hair can make such a difference to your appearance, and if you want to instantly feel more spring/ summer then this is a great way to go about it. Perhaps you could change to a lighter color or have some highlights added? Otherwise, even just a trim and condition can make the world of difference. Get yourself booked into the local salon with your inspo pictures on hand.
Revisit your new years health resolutions
In recent weeks, you might have found that your new year's health resolutions have fallen by the wayside. That motivation you had in January might not have lasted that long, and completely changing your diet and/ or fitness regime becomes cumbersome and tricky around a busy lifestyle. But now is a great time to revisit those goals, since we're getting sunny days now this can give you a great motivational boost and you can start exercising outside more. Get yourself a good sports watch and go for a walk, cycle or run outdoors, or you could sign up to a sports team and get involved in a new activity. Eating healthier when the weather is warm tends to be easier since we crave lighter, fresh foods anyway so take advantage of this. Not only will you feel better but you'll look better, have more energy, your clothes will fit better and all in all, you'll be glad you made the effort!
What steps have you taken to transition your look from the cold months to the warmer ones?