Being able to submit resumes online has made it much easier and more convenient for candidates to apply for jobs than it was in the past. However, for job seekers, this also means there has been a major increase in the number of applicants for most positions. Catching the eye of recruiters who are wading through stacks of resumes has become very challenging.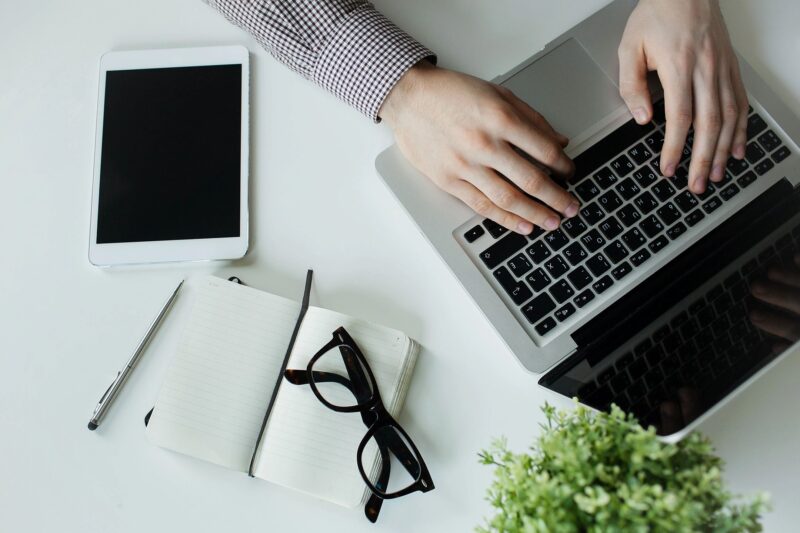 To make your resume stand out, it needs to be competitive yet concise with all the right keywords, able to capture the attention of your future employer. Let's explore a few tips for writing a resume that is unique and competitive:
How to make your resume stand out among competitor candidates
Highlight your personality
Besides simply listing your professional skills, recruiters and hiring managers also want to know more about your character and personality. So, your resume should highlight your unique traits. Your leadership skills and your ability to work as a team should be well brought out. Employers particularly value team spirit and leadership. So, be sure to list some candid examples of your guidance as well as your ability to fit in and work as part of a team.
Most employers want to know how you will add to their company. Therefore, it's important to use measurable metrics. Show how due to your marketing strategy, you increased sales by 20% within the first three months. Or you could highlight how you managed to save your previous company a certain amount due to your cost-cutting measures.
Employers will be working through piles of resumes that all look the same on the surface, so stand out by including evidence of your experience and skills. Add links to an online portfolio or examples of your work, including reports you've written, marketing campaigns you've managed, or press releases you've produced. If you were involved in your company's blog or have your own website, you can add a link to it. Skills and experience have more value if they're backed by tangible evidence.
Show you're eager to upgrade your knowledge 
Include a short category for certification, training, publications, presentations, and other types of professional development. Highlight any leadership roles with professional groups and any presentations or publications you took part in.
Customize for the job you want
Employers and hiring managers want to see that candidates understand the role they are applying for. Consider that around 63% of recruiters want to see resumes that are personalized to a job position. So, the more you can demonstrate this, the more your resume will stand out. Respond directly to job descriptions and explain exactly why you are the best candidate for the role. You can do this by connecting your accomplishments to certain elements of the job role.
Many recruiters use specific keywords to search for candidates, often basing them on the job title they're hiring for, as well as the requirements and duties involved. If recruiters use an online applicant tracking system (ATS), utilizing keywords is even more essential. So, to make sure you're ticking all the boxes, research the job description and the company's website for certain words or phrases the employer may be looking for. This can include being industry-specific with terminology and expanding on any qualifications you may have.
Remember to keep it concise 
Whether you're doing a resume for the first time or already have a long career behind you, it's important to understand that recruiters don't want to read your life story. Consider that they receive tons of resumes regularly, so they are only interested in seeing the most relevant information about you. Keep in mind that an ideal resume needs no more than 475 to 600 words.
Putting together a resume that is unique and highly competitive can be tricky if you don't know where to start. Luckily, there are online tools you can use that incorporate resume best practices and guidelines to ensure effective resume writing.
Compile a strong resume with Resume Builder
One of the most popular terms job-seekers search for on search engines is "how to put a resume together". It is true that whether you're creating your first resume or simply want to update your existing CV, it can be a challenging task to know exactly where to start and what to add.
ResumeBuilderPro is an easy-to-use online tool that can be used to make your first resume in the most effective way possible. It is designed with smart features that allow you to make customized resumes that stand out. This simple but powerful tool is free to use and all that is required to use it is an internet-connected device.
Some of the features you get to enjoy when using Resume Builder include:
Professional templates in different colors 
The tool gives you access to a large collection of templates. Each resume template is expertly designed and follows the best elements most hiring managers are looking for.
Access to customized documents 
Because it is important to tailor every resume for a new position, the Resume Builder tool allows you to create, save and download several different job resume documents.
Enhances your professional voice 
It's important to add accurate writing to your resume to always sound professional. The tool includes spelling and grammar features that help you to avoid any mistakes. By following sound spell resume guidelines, you automatically look and sound more qualified and skillful. This can make you stand out among other competitors.
If you're stuck with your CV and need help with resume writing, this is the perfect tool to help guide you in creating a unique and highly competitive document for every position you're applying for. Keep in mind that using a professional resume writer or tool can increase your chances of getting hired by 32%.
What elements are important when deciding on the overall look of your resume?
When putting together a resume, structuring it cohesively is an important task. You can use different layouts to make your resume more interesting and visually appealing, but keep in mind that the information you are presenting must be easy to read. So, use a common font such as Ariel or Calibri, with a basic format, sufficient spacing, and neat columns and paragraphs.
You can also incorporate color in interesting ways. While most people stick to using only black and white in their resumes, there are no rules against using color. You can add color to highlight specific sections or use a pop of color to bring a hiring manager's attention to certain sections.
Stop underselling yourself
With CV writing, it's only human nature to want to play down your achievements for fear of being too boastful. However, these insecurities should be avoided when it comes to creating resumes. Considering all the competition, there's no room for modesty. Instead, it's the perfect opportunity to make yourself stand out.