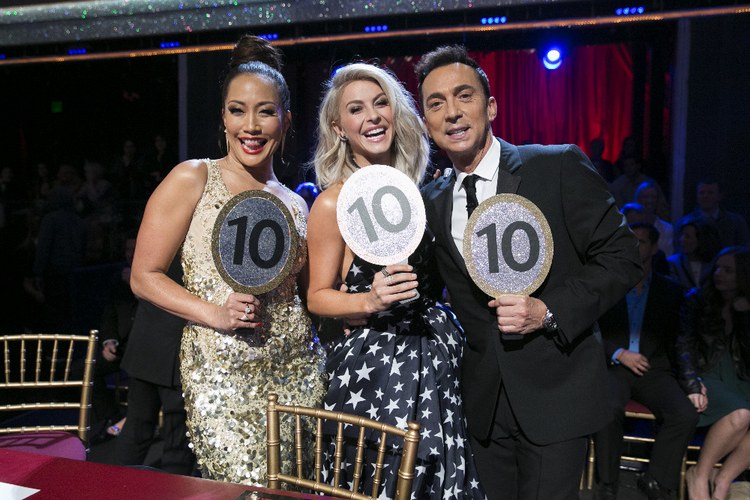 We were wondering about the Dancing with the Stars season 21 judges, so we decided to do a little digging. After all, they are the people who decide the fates of our favorite star dancers! Did you know that  Dancing with the Stars had just three judges until Julianne Hough was added as a 4th judge in Season 19? When Len Goodman left the show after Season 20, the panel was back down to three judges. Here are the Dancing with the Stars Season 21 judges.
Dancing with the Stars Season 21 Judges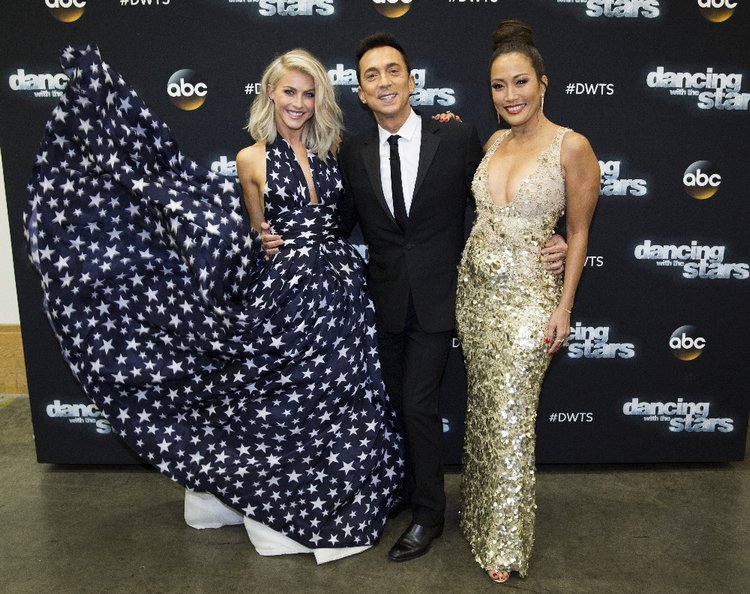 Carrie Ann Inaba– Carrie Ann was born on January 5, 1968, in Honolulu, Hawaii. She has been a judge on the show since 2005. Carrie Ann is a choreographer, TV dance competition judge, singer, game show host, and actress. She is a graduate of the University of Los Angeles with a BA in World Arts and Cultures. She was a choreographer for shows like American Idol, All American Girl, America Juniors, The Swan and Miss America Pageant.
Bruno Tonioli– Bruno was born on November 25, 1955, in Italy. He has been a judge on the show since 2005. Bruno is a television personality, dancer, and choreographer. He has worked with several music artists on choreography such as Duran Duran, Sting, The Rolling Stones, Boy George, Tina Turner, Elton John and Freddie Mercury. He is also a judge on the British television dance competition show, Strictly Come Dancing. Bruno is fluent in 5 languages: Italian, English, Spanish, French and Portuguese. In 2012, he released his autobiography titled Bruno Tonioli: My Story.
Julianne Hough– Julianne was born on July 20, 1988 in Orem, Utah. She has been a judge on DWTS since Season 19. She is a dancer, actress, singer and songwriter. She has won DWTS as a pro dancer twice: Season 4 with Apolo Anton Ohno and Season 5 with Helio Castroneves. In Seasons 4-8, Julianne was a DWTS pro dancer/trainer and choreographer. She was also a guest judge and guest dancer during Season 13, 14, 17 and 18. She has appeared in the 2011 movie Footloose as Ariel, in the 2012 movie Rock of Ages as Sherrie and in the 2013 movie Safe Haven as Katie/Erin.
Do you have a favorite Dancing with the Stars judge from Season 21? Tell us in the comments!