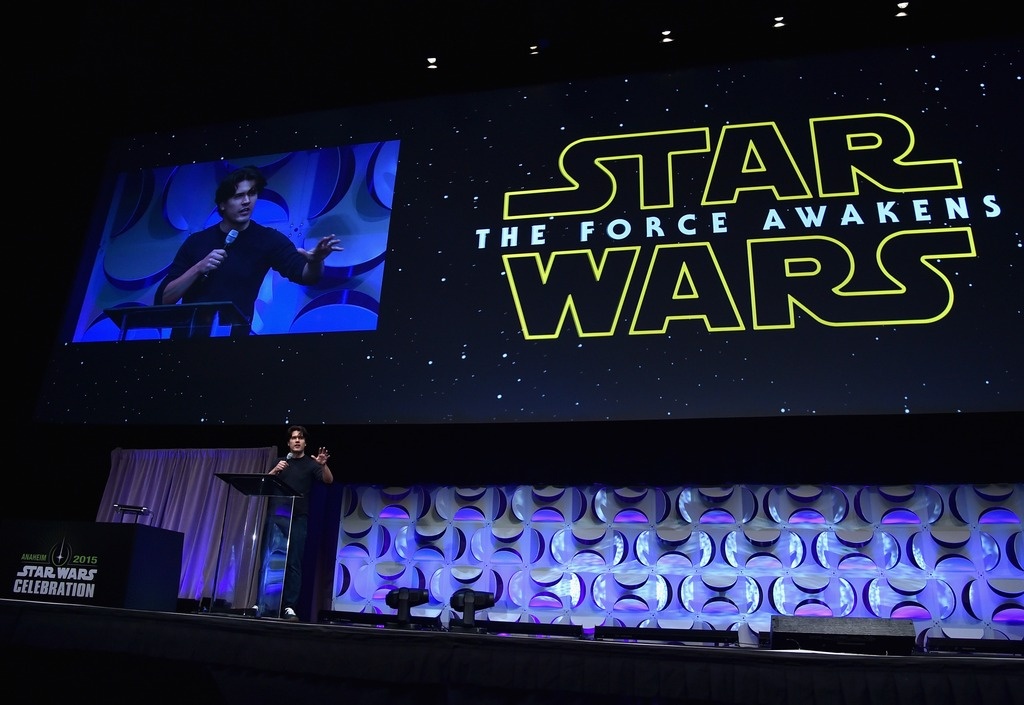 A long time ago, in a galaxy far, far, away, we discovered that the first Star Wars movie was actually the third. And the universe exploded. Decades later, the ACTUAL first Star Wars movie came out. Now, another decade or so later, we're FINALLY getting the real sequel to the original trilogy. Are you confused yet? Me too! Yet I'm still excited. I grew up with Princess Leia and Luke Skywalker. The kids I babysat years ago grew up with Sith Lords and Anakin. Now my son will grow up with…who?
Meet the new characters of Star Wars: The Force Awakens
Photos courtesy of Disney. They come from the Star Wars: The Force Awakens celebration. Follow the #TheForceAwakens! hashtag to keep up with news!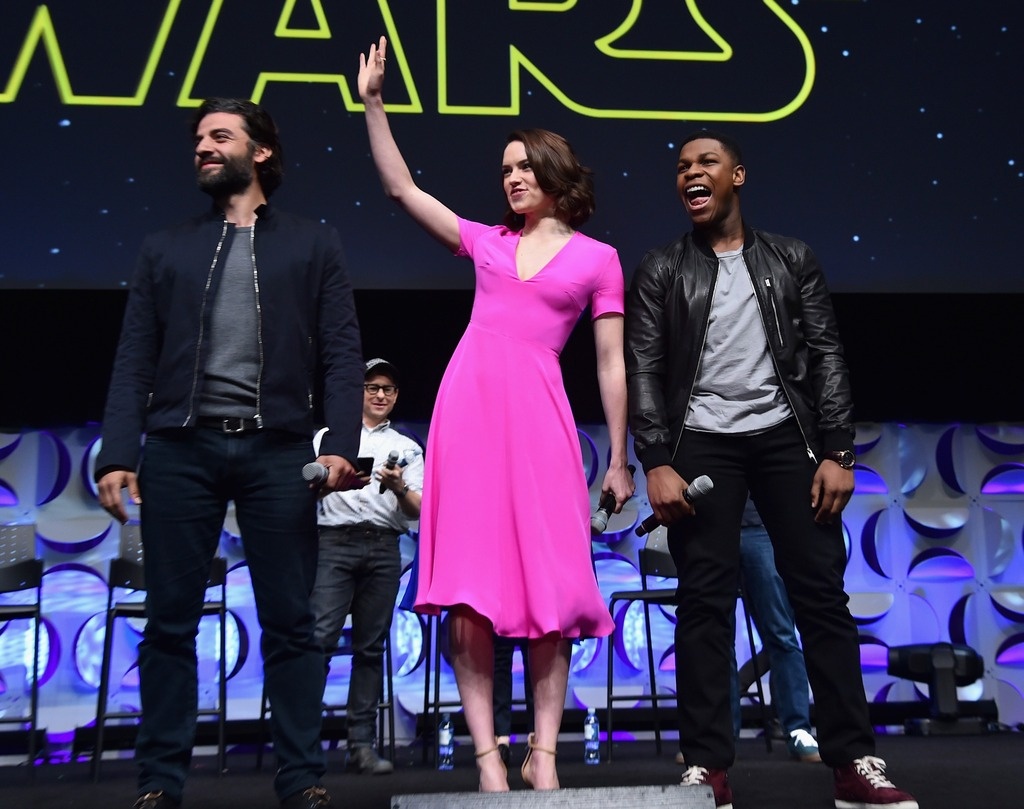 Let's be honest, as much as I love Luke, Leia and Han Solo, they're looking a little, well, weathered. This movie takes place 30 years after Return of the Jedi and even deep space can't prevent aging, right? So we need some new blood to appeal to new blood! Star Wars: The Force Awakens introduces three new characters to the Star Wars universe: Rey, Finn and Poe. Not very Star Wars-like names, if you ask me.
Rey is a self-sufficient scavenger from the planet Jakku. Finn is feeling pretty anxious because he's a defector Stormtrooper. Poe? His full name is actually Poe Dameron and he's a mysterious X-Wing pilot. No princesses or sons of Sith Lords here…that we know of! Does that mean we won't have a "Finn/Poe/Rey, I am your father" moment? Only time- and J.J. Abrams- can tell.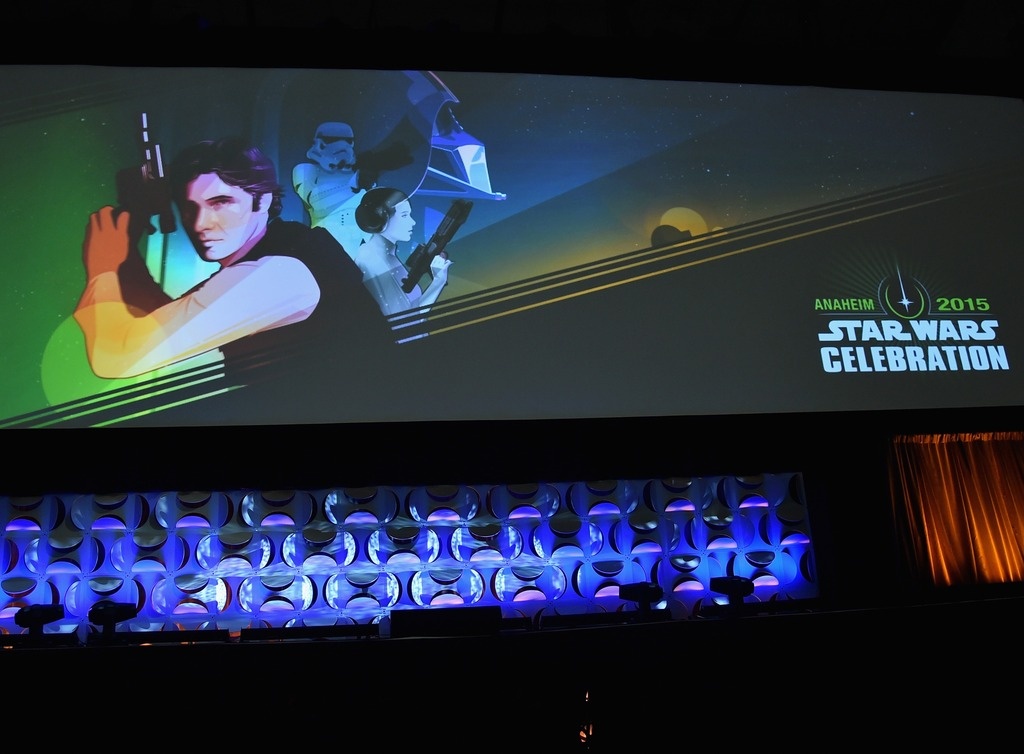 Speaking of J.J., I can't think of a more brilliant choice of directors to bring Star Wars to a whole new generation. While I'm still incredibly mad at him for the ending of LOST, he's still a brilliant director with an incredibly vision. He'll do George Lucas justice. In fact, he was Lucasfilm's first choice as director according to internet buzz, so clearly Lucas has a lot of faith in him.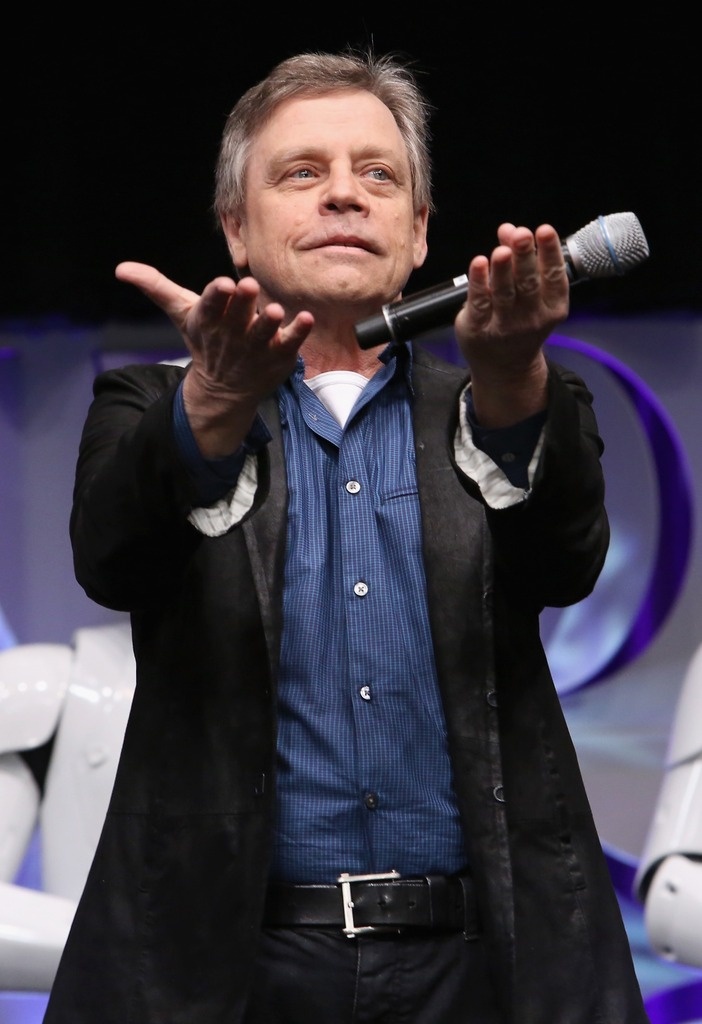 For those of us who grew up on Luke Skywalker, don't fret, Hamill reprises his role as the Jedi Knight! During the four-day celebration, he told the audience that fans would have come for his head if he didn't take the role back.
"It's not, like, a choice," he said. "It's like I was drafted. Can you imagine if for some reason I said that I don't think I want to do it? I would have all of you surrounding my house like villagers in a Frankenstein picture. Angry villagers, with lightsabers instead of torches. I'd sort of be like the most hated person in fandom. 'Oh, you're too cool for school. You don't want to come back and do Episode 7.'"
Very true, Mark, very true. Check out a few more pictures from the celebration!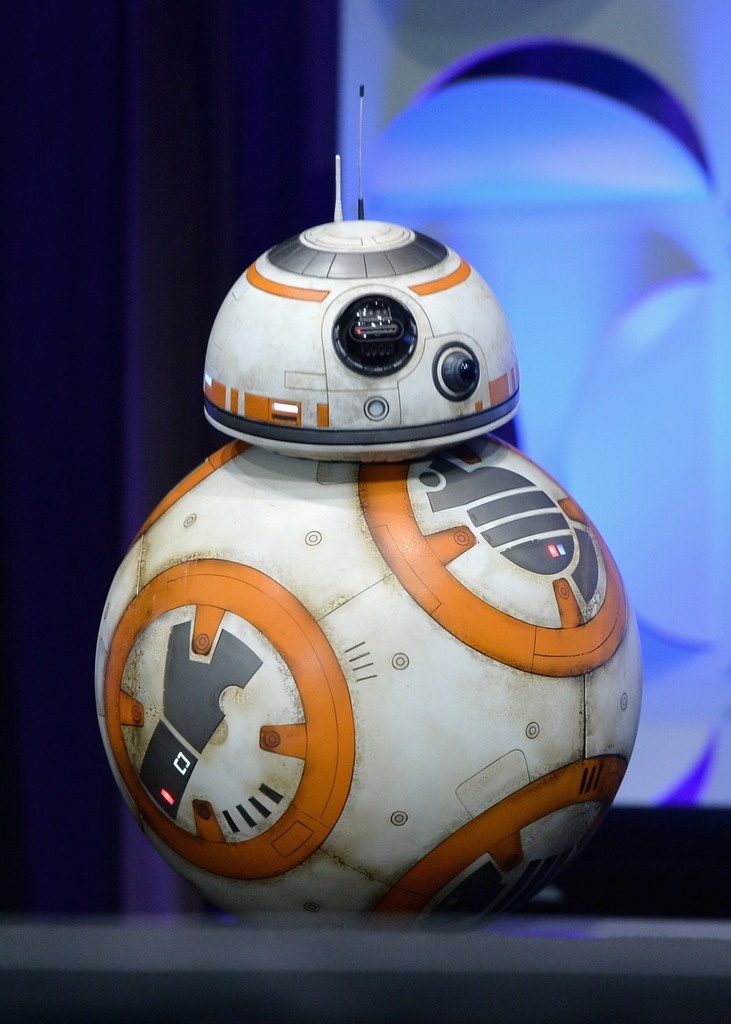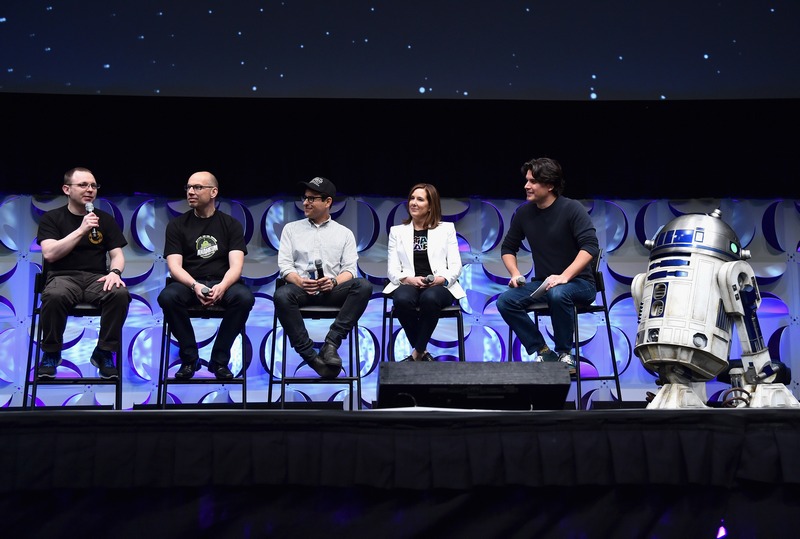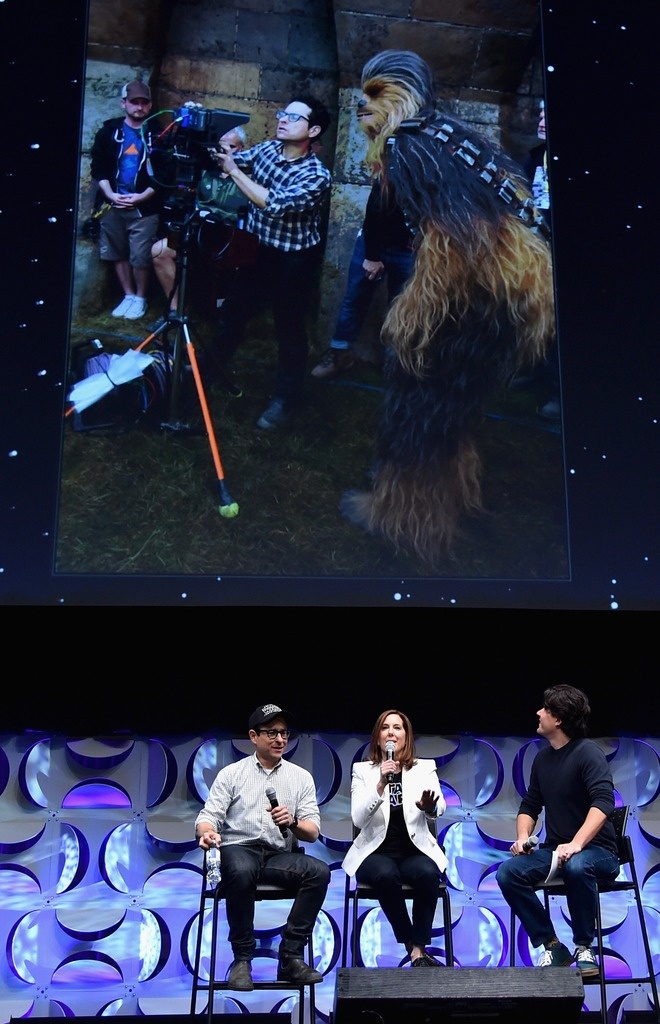 Are you planning to see Star Wars: The Force Awakens? What character are you looking forward to learning more about?