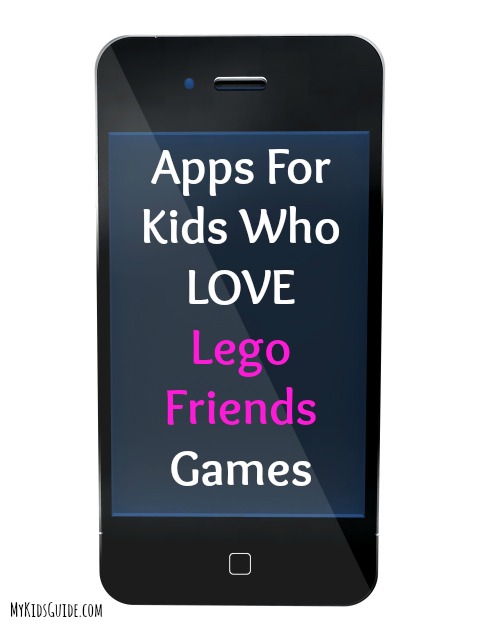 If your child has picked up on the latest trend of Lego Friends Games, they will love these other popular Apps For Kids Who Love Lego Friends Games!  Not only are these bright, colorful games kids will love playing, but many of them are educational.  Matching games, games with puzzles and just plain fun games are all included in this list for your kids to play.  If they are in love with their favorite Lego Friends games, then they will surely love these fun games too!
Great Apps For Kids Who Love Lego Friends Games
Crazy Gears:  This fun game is perfect for the boy or girl that likes to learn how things work.  It is a great platform for teaching your kids all about how mechanics work and all about connections and engineering.  It's a fun game that teaches in the process.  Definitely one parents won't mind their kids using!
Chuggington – We Are The Chuggineers:  If your kids enjoy the Chuggington show, or simply trains in general this is fun interactive game with their favorite characters.  Let them lead Chuggington and his buddies around the track fixing problems and having fun within this app.
World Racers – Family Board Game:  This is a fun race car game that is interactive for more than one player.  Kids that love race cars and races will enjoy their chance to race around the world in style.  This is a brightly colored interactive game that is great for hand eye coordination.
Flow Free:  Everyone loves this game of connecting the colorful dots.  As levels increase in difficulty, they make you think harder to connect the dots using all the spaces.  It can be a great game to help teach kids critical thinking, logic and recognition of space.
Subway Surfers:  This is a fun and popular game very similar to the Lego Friends Games they may already be playing.  Perfect for the older kids who want a bit more adult game to play on their phone or smart device.
Despicable Me:  Have fun with everyone's favorite minions in one of the many Despicable Me games available in the app store.  Hunt fro treasure, fight off the evil minions and more with this great game that all kids will enjoy playing.
Your kids will love these great apps for kids who love Lego Friends games.  Download these for hours of fun while you travel this summer, or just to have a a reward when your kids complete their chores every day!
Do you know of any other great apps for kids who love Lego Friends games? Share in the comments!