Growing up you're taught a lot of different things from a lot of different people. Sometimes you're happy about it, like when you learned how to ride a bike or get asked to join your favorite school club. Other times the lessons learned aren't as fun. Breakups and rejection letters from colleges are tough ways to learn how to handle negativity.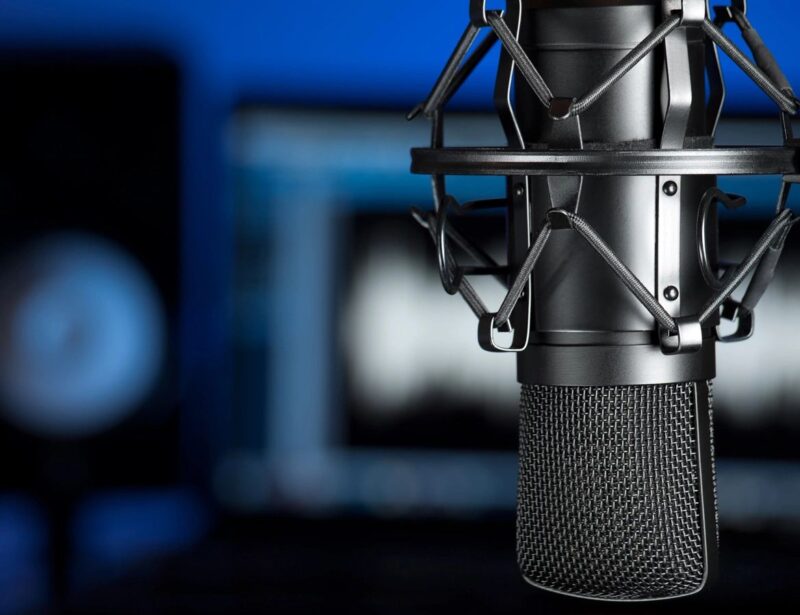 One way for you to get ahead of the curve and know how to handle situations before they happen is by listening to educational podcasts. Through these shows you'll learn lessons about taking care of yourself, how certain systems work and even topics that you've never heard of that serve to broaden your horizons.
AdultFluent – The Best for Real Advice for Real Problems
Hosted by the vibrant Kizzy Parks, AdultFluent explores the entire realm of adulthood and the transitional period in between. Unlike TED Talks and MentalMusic, creator Kizzy Parks doesn't narrow the show down to a specific style or topic.
Each episode is unique thanks to guests from all walks of life sharing their stories and how they got to where they are. You'll find yourself swinging between having a good time laughing to intently listening as a guest shares a harrowing story about their struggles. This is just one of the reasons AdultFluent is considered the best options for teens today.
Another reason is the subject matter. Kizzy covers everything a teenager would need right now, from learning how to be honest with yourself to listening more actively to your friends and family. These lessons are presented by guests that have concurred their respective arenas, with life stories painting the picture of how they carried on in tough times.
The episodes that truly make AdultFluent the best are ones based around being prepared for life as a young adult. You've already learned math, how to calculate interest and find ratios but not how to apply those to the real world. This is where Kizzy steps in, with episodes on beginner investing, starting an online business, running social media pages and even how to stage a house for sale.
MentalMusic – Combining Music and Mind
Focused on mental health and social issues, MentalMusic is now hosted by a group of teens as they explore different areas of teenage mental health and how to handle them. If you've struggled with body image, anger issues or even just your direction in life, the stories and advice on this show could be helpful.
What sets MentalMusic apart from other mental health programs is the integration of music into the podcast, giving the show both more ambience and a way to let you know how much music can impact your mood. It also lends itself to feeling more like a radio talk show, cutting out some of the tension felt during awkward podcasts.
This lack of tension helps to create an atmosphere more relaxed and inviting to talk about the various mental health issue possibly plaguing you and your friends. Some of the heavier topics include navigating social hierarchies and healthy use of social media. If you've been in a situation where certain groups act poorly towards you or find yourself constantly checking social media for validation, it may be helpful to hear some stories from the team and learn from their experiences.
TED Talks Daily – Expanding Your Knowledge
You've most likely been exposed to TED or TEDx talks by this point. Schools are using them as guest speakers for specialty subjects and businesses take advantage of the spotlight to share their newest creations. So how does this help you? By providing access to thousands of topics you may not have known exist. This is important in creating a more global image of the world in your mind, something many teens go without.
Having this better understanding of the world and how it works can answer a lot of the "Why?" questions you'll have for years to come. For you personally, there are speakers for almost every topic so you can find the one that fits your personality. These could include learning how recycling works, where money's value comes from, how to speak your truth or even how your favorite animated movies are brought to life.
Imagine knowing how Pixar creates its animated worlds and being able to point out little techniques and styling choices you now recognize. Pulling back the curtain to see what's really going on doesn't take away from the magic, it enhances it and makes it even better since you are now one of the few with that knowledge.
Final Thoughts
You'd be hard pressed to not find valuable lessons and knowledge from each of these podcasts. There are many benefits to allowing your teen to listen to podcasts, from learning boarding school tips to staying on top of their mental health. MentalMusic for mental health, TED Talks for more data driven topics and AdultFluent for all the above and more. That being said, your one stop shop for advice is definitely AdultFluent with its real life questions, tips and stories. However, the point of all these podcasts is not only to be informative but to offer useful tips on how to cope with some of the hardest things in life, whether that be grief, depression, or anxiety. Grief is one of the most complicated emotions teens deal with and can sometimes feel impossible to wrap your head around. But, doing whatever you need to do, whether that be getting a bronze death date scroll or remembering your loved one's memory through a memorial, is the only way to really get through it and eventually move on.