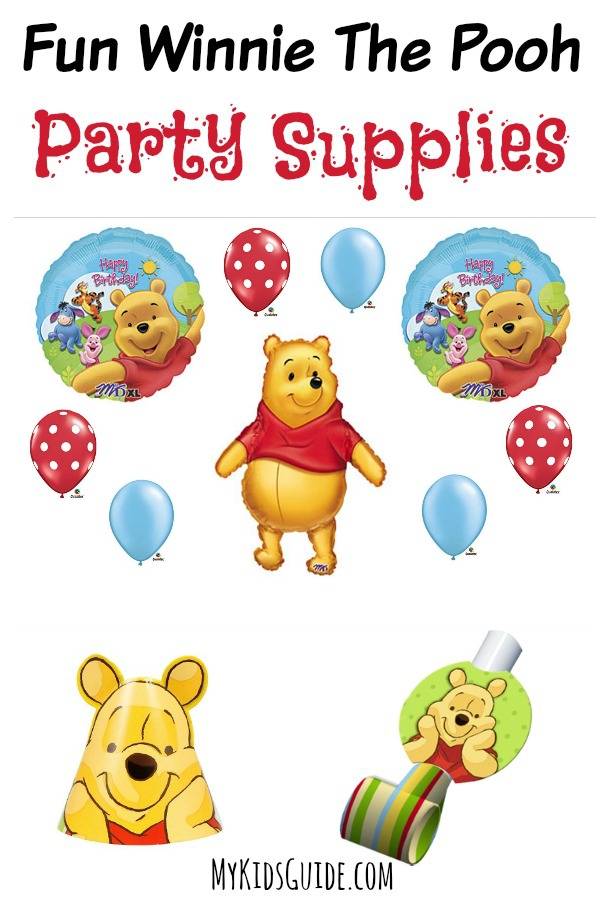 Do you have a Winnie The Pooh fan in the house?  These Fun Winnie The Pooh Party Supplies are perfect for your next party.  Whether it is birthday or a celebration of success – these supplies will be perfect for your kids.  Combine these with simple solid colored tablecloths, streamers and balloons for a fun and festive party featuring the hottest classic character around.
FUN WINNIE THE POOH PARTY SUPPLIES
Affiliate links included below.
Winnie The Pooh Party Napkins:  These are great accents to clean up spills on small faces after cake, ice cream or party snacks are passed around!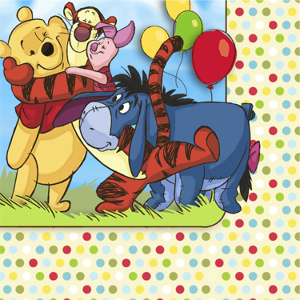 Winnie The Pooh Party Plates:  These square plates are perfect for loading up with kid friendly snacks like fruit, cupcakes, ice cream and even hamburgers or hot dogs for a great party feast!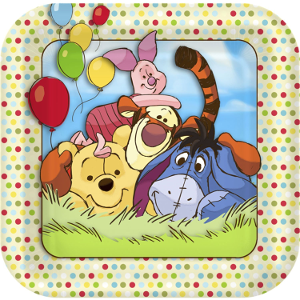 Winnie The Pooh Party Balloon Kit:  Great party balloons featuring Pooh and all the favorite characters are wonderful accents when placed around the room. Tie these with solid colored balloons on the backs of chairs until the end of the party.  Send them home with party goers for a fun party favor kids will love.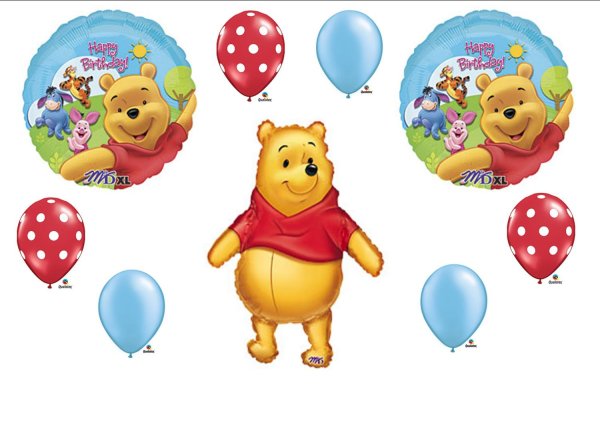 Winnie The Pooh & Friends Party Favor Blowout Noise Makers:  These fun noise makers are a great accent to give kids to blow at the end of the birthday song!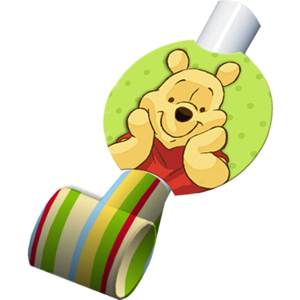 Winnie The Pooh Party Drink Cups: Every party has to have some fun punch for the kids to get a sugar rush from!  These cups are great accents to serve some yummy fruit punch in!  We love combining a simple bottle of fruit punch with some frozen sherbet.  The sherbet cools off the punch, and as it melts adds a wonderful creamy taste!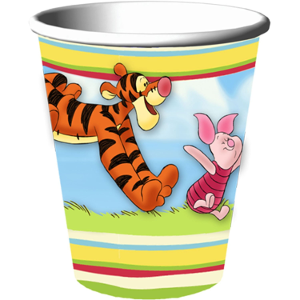 Winnie The Pooh Party Hats: You can't go wrong with a great party hat!  These Winnie The Pooh party supplies include an adorable hat every kid will want to wear!  If the kids don't want to wear them a the party, simply tuck them into their favor bags to take home.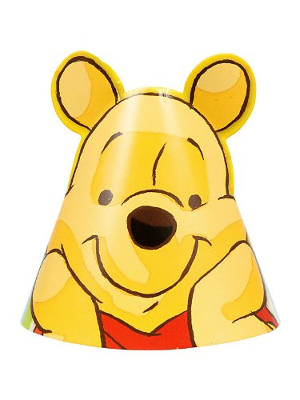 Disney Pooh & Pals Party Favor Box : This party favor box is shaped like a picnic basket and comes with everything you need to send kids home with fun Pooh-themed treats! Includes: sticker sheet and blowout, plus a glitter bounce ball, jumbo candy necklace, and an assorted bubble bottle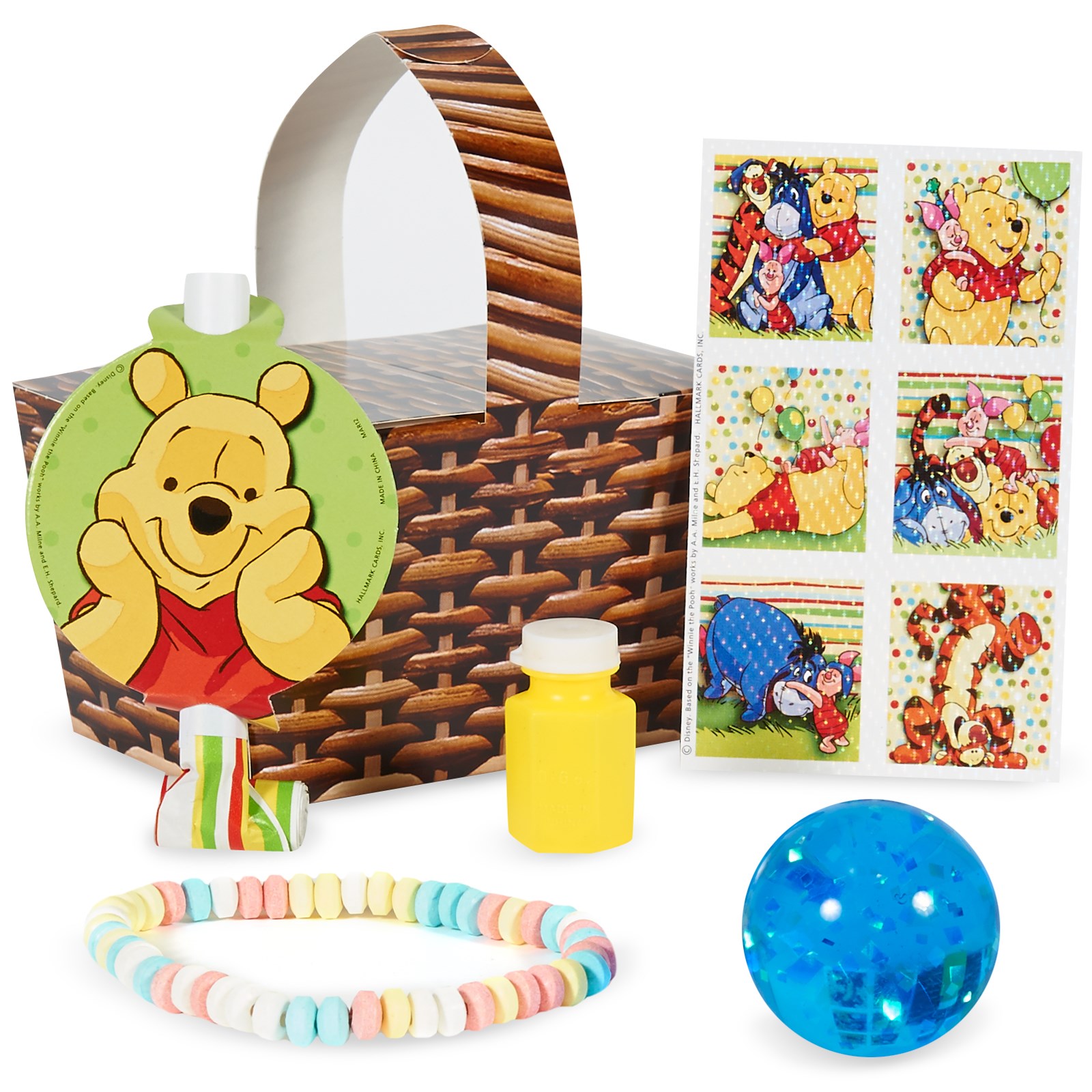 Winnie The Pooh Birthday Banner:  Announce the big day in style with this banner!  Hang across the front of your house, in a big window or above the gift table so everyone knows what this party is all about!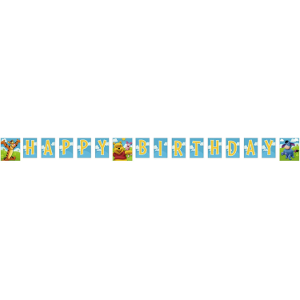 Throwing a great party for your kids always includes epic party supplies.  Grab these super fun Winnie The Pooh party supplies now for your next kid filled event!  Add in some fun solid colored streamers, balloons and even tablecloths throughout to make these accents pop even more!  Let kids have fun with great honey filled snacks, games and even a new Winnie The Pooh movie or two!
Which of these Winnie the Pooh party supplies would you include in your party? Tell us in the comments!