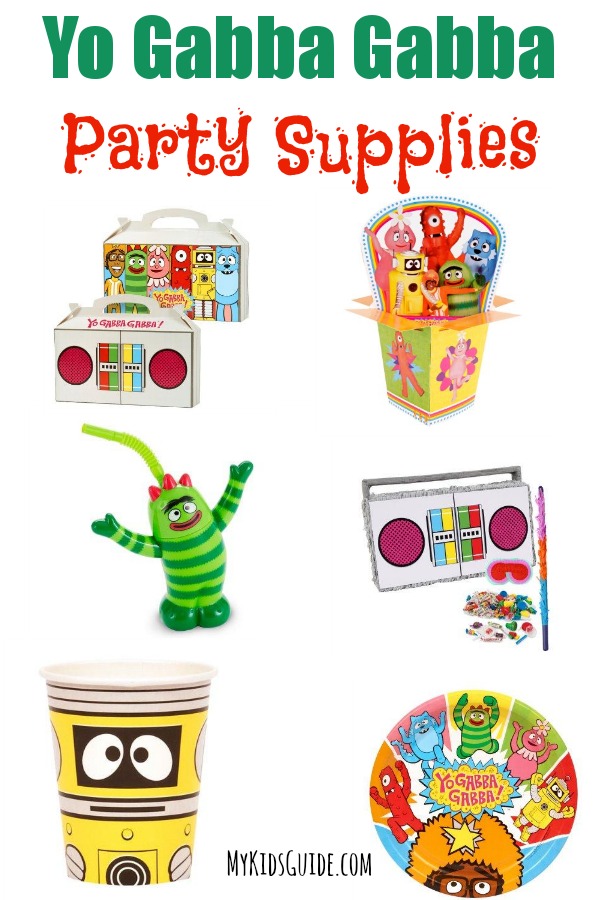 Everyone loves this fun dance party show and these Yo Gabba Gabba Party Supplies will have your crowd happy!  Not only is Yo Gabba Gabba great for education and entertainment, we love the fact that it often has amazing music to encourage kids to think outside the box.  Their clean up songs are a hit in our house for sure! This list of party supplies will help you to stay in budget while giving your kids a great themed party this year.
Related Posts:
YO GABBA GABBA PARTY SUPPLIES
This post contains affiliate links. Thank you for the support.
Yo Gabba Gabba Party Invitations:  These invitations have everything you need in them to get the word about your little ones upcoming birthday party!  With all of your favorite characters featured, they will be a hit for sure.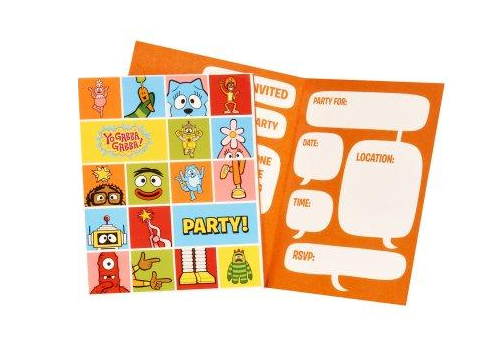 Yo Gabba Gabba Party Favor Boombox Boxes:  Everyone knows that DJ Lance walks around carrying his boombox.  Pack fun candies and treats inside these adorable boombox party favor boxes!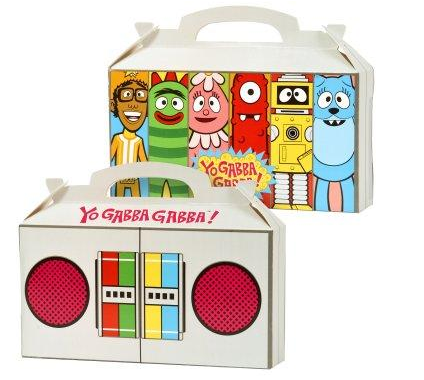 Yo Gabba Gabba Party Sticker Sheets:  When you make up the favor boxes or bags you need these fun stickers to tuck inside!  These are also great for using to seal packages of cupcakes, cookies, or bags of candy with!
Yo Gabba Gabba Brobee Cup:  These are so much fun to tuck into the party favor boombox!  Not only are they functional at the party, they are a great way for the kids to remember your child by!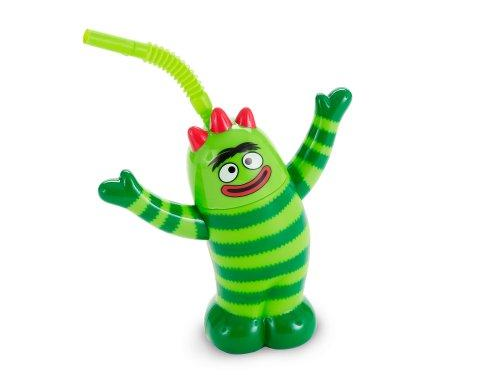 Yo Gabba Gabba Candy Bar Wrappers:  Grab some mini candy bars and wrap in these fun favor wraps.  Turn a regular candy bar into a magical Yo Gabba Gabba energy treat!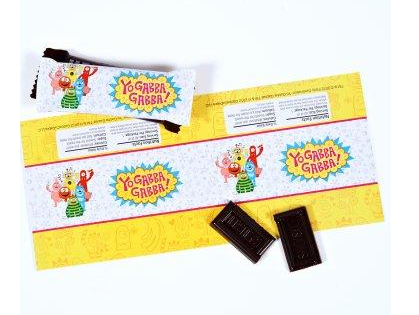 Yo Gabba Gabba Centerpiece:  Watch all of your favorite characters popping out of this fun centerpiece!  Perfect for putting in the middle of each table with some matching streamers going from the ceiling to the centerpiece.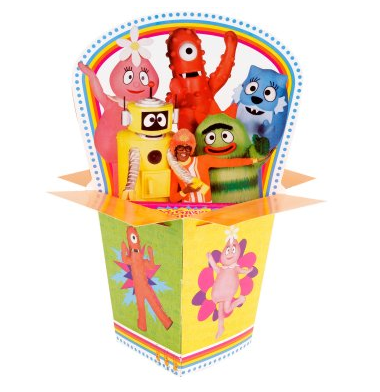 Yo Gabba Gabba Tablecloth:  Grab this great tablecloth for your main table, and use solid colored tablecloths on accent tables to make this one pop.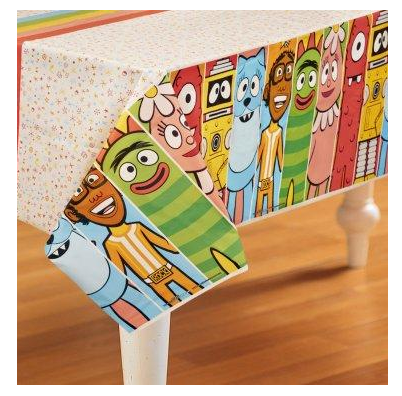 Yo Gabba Gabba Party Punch Cups:  Mix up some fun punch using lemon lime soda and raspberry sorbet to serve up in these cute party cups!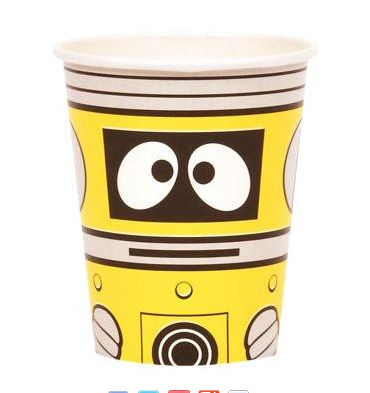 Yo Gabba Gabba Party Plates:  Serve up hot dogs, chips and cake with these colorful plates with all of your favorite characters on them!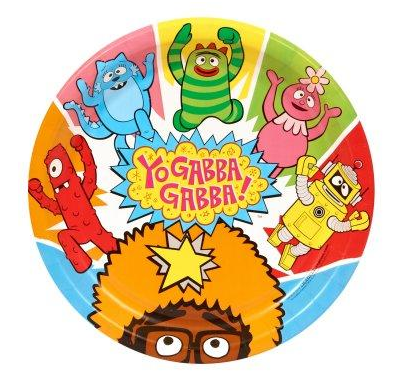 Yo Gabba Gabba Small Napkins:  Make sure to clean up all the kids messes of crumbs, icing and sprinkles with these cute small napkins!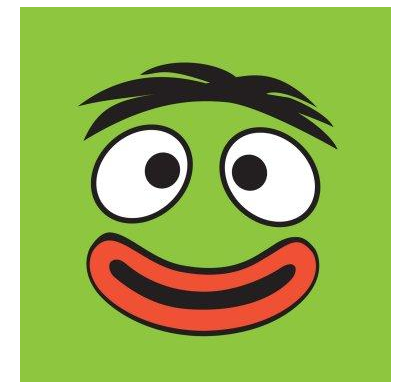 Yo Gabba Gabba Pinata Kit:  Every party needs a pinata!  This great boombox is perfect for keeping the theme and letting the kids have fun making the candy fall out!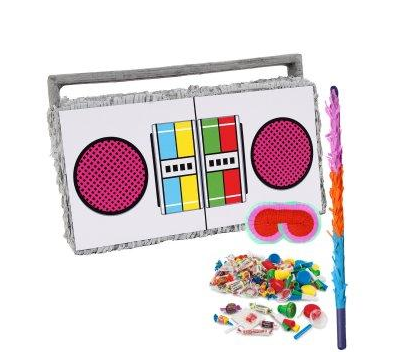 Don't stress over your childs Yo Gabba Gabba party this year!  Take advantage of these already made fun Yo Gabba Gabab party supplies to make it easy on you!  Decorate with your favorite character plush, fun brightly colored streamers and balloons and lots of music notes, seasonal pictures and of course have a DJ on board dressed like DJ Lance to bring you the best hot tunes to dance to!
Which are your favorite Yo Gabba Gabba party supplies? Tell us in the comments.