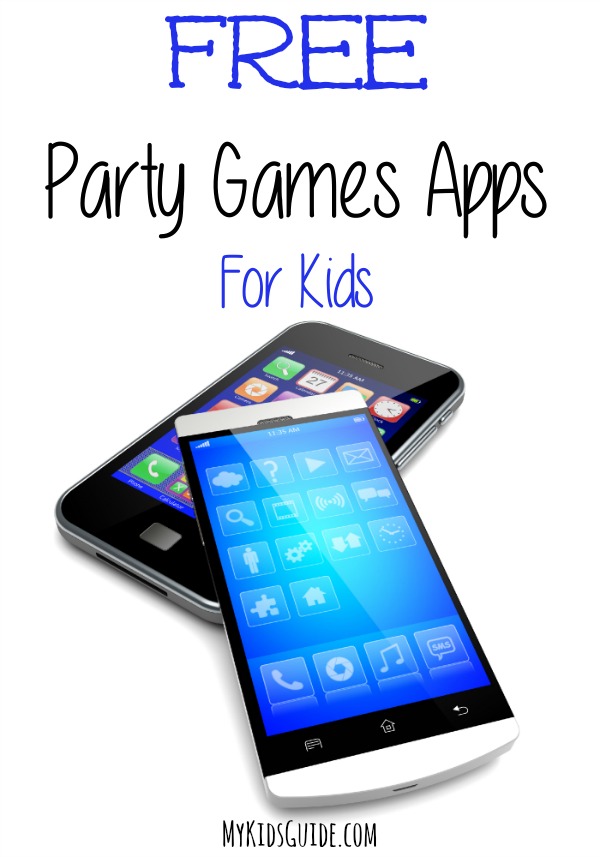 It is the season of fun back to school, Halloween and holiday parties. Along with that comes the need to find fun and easy games for your kids to play. With everyone owning a smart phone, tablet or laptop these days it is much easier to find and use these Free Party Games Apps For Kids. This list includes some fun new game ideas and cool twists on classic games. All available for free downloaded through the Apple or Google Play store.
Related Posts:
FREE PARTY GAMES APPS FOR KIDS

This fun app allows you to use a blue tooth stylus to draw pictures for others to guess. A great one for tweens and teens to do when connected to your TV or monitor!

This spin on the classic party game has you working in speed time to see what team can guess the most the fastest. A great way to let out the competitive spirit and see who is the best actor or actress in the group.
Sirius XM Internet Radio: Every party needs music. If you can't afford a DJ, and you don't have all the songs you like on hand – this is the perfect solution. Not only do they have most genres you could want to listen to, they even have super kid friendly stations so you don't have to worry about explicit lyrics being played! Talk about one of the best free party games apps for kids!
Sing! Karaoke By Smule: Karaoke is one of the best ways to loosen up and have fun at a party. Especially with kids always singing along with the radio anyway. They can have fun, sing duets, belt out their favorite song or simply join in with others for a rousing rendition of "Let It Go"!

This one is great fun for the kids who seem to know everything in pop culture today. Challenge each other to see who can guess the logo before it is completely filled in on the screen. Perfect fun game for kids and adults to play. Especially if you have a challenge of classic logo and current logos!
Let your kids lead for their next party with these free party games apps for kids. Not only are they great fun, they are family friendly. Create a whole new party atmosphere when you connect your tablet or smart phone to the big screen TV and use it to help play these awesome games for kids. This years parties will be a hit with everyone when you include fun games like these!
Which of these free party games apps for kids are your favorites?