When you're a new driver, it can be stressful. You don't have a lot of experience on the roadways, and unfortunately, it's almost inevitable that you're going to get into an accident of some type.
The hope is that it's not a severe accident.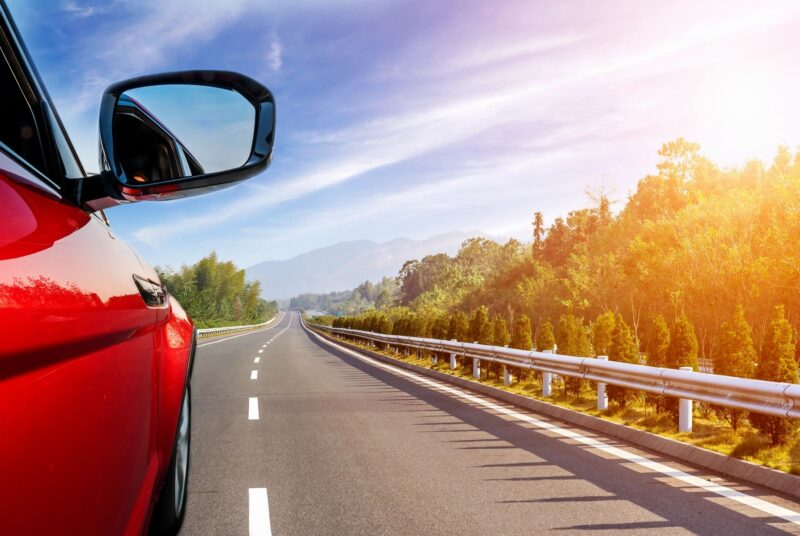 One of the most common types of accidents drivers of all ages get into are rear-end collisions, and often these aren't as serious as other types of accidents.
If you're a teen driver, to avoid these types of accidents, make sure you always leave plenty of room between yourself and the car in front of you. You should always at least be able to see the bottom of the rear tires of the vehicle in front of you.
If someone rear-ends you, keep your hands firmly on the steering wheel but with your arms slightly bent, which helps you keep control if your car is pushed forward by another vehicle.
Keep your head upright to avoid the risk of whiplash.
Beyond following defensive driving techniques and tips like the ones above, remember the following if you end up getting in your first accident.
Make An Accident Kit
Prepare for an accident before you ever get into one by putting together an accident kit and keeping it in your car.
It should include a pen and paper, and a medical card about yourself. You should also keep either warning triangles or flares in your car.
Have your parents create an accident checklist for you so you don't forget anything because it's natural you'll feel shaken-up during this time.
Call 911
If you're a teen and you're in an accident, even if no one is hurt, it can be a good idea to call 911. The accident may seem minor, but many places legally require that you have an accident report.
You may also need it for insurance purposes later on.
Once you do that if you can safely drive your vehicle, try to move it out of traffic.
If you're hurt or worried you can't do that, then don't.
Turn on your hazard lights, however.
Even if you don't immediately feel like you're hurt, assess your well-being.
If you feel very shaken up, take some deep breaths, and calm yourself down. It's normal to feel this way, but you need to get calm to handle the situation appropriately and to use good judgment.
Don't Accept Blame
If you're in a minor accident with no injuries, you may be speaking to the other driver while you wait for authorities, or you could speak to the authorities when they get there.
Either way, don't accept blame for the accident or apologize. Don't place blame either.
Say as little as possible.
If you live in a state that determines fault for an accident and you're found to be at-fault, as a new driver, you may have your license suspended. You might also have to pay a restoration fee to get it back, and court fines.
Take Notes
You should ask to see the other driver's license who was involved in the crash and then write that number down.
You should also get the person's name, phone number, address, insurance company, policy number, and license plate number.
Take notes of the accident scene, and write a description of all vehicles as well as taking pictures.
You should take photos of your vehicle and any damage, traffic signs, the roads where the accident occurred, and the direction the involved vehicles were coming from.
Write down weather conditions and the date and time of the accident.
If there are any witnesses around, get their names and contact information if you can.
Dealing with the After-Effects
If it's your first accident, you may feel shaken up well after the accident, and that's also normal.
If you're feeling stressed or as if you have symptoms of PTSD, speak to your parents.
Don't be too hard on yourself over an accident.
Overall, the best things you can do as a teen driver in your first accident are to calm down, contact 911, and get all of the relevant information at the site of the accident. Don't accept blame, and don't talk too much, even if you're doing it out of nervousness.
Call your parents as soon as your able to as well.
Use an accident as a learning experience, and if you need it, get help such as counseling if you find that your stress seems to be overwhelming.