Building a snow fort is one of the funnest winter activities for kids! When there's a nice blanket of snow on the ground, how can you keep from building frozen fort to hide out in? You just can't. If you want to create the ultimate snow fort the next time it snows, check out these tips.
Winter Activities for Kids: How to Build the Ultimate Snow Fort
Use the Right Snow
Not all snow is created equal. In order to build anything in the snow — a snowman, a snow fort, snowballs — you simply must have the right snow. What is the right snow? For the best building, the snow needs to be a heavy, wet snow. That powdery fine stuff is fine for watching from inside, but for building stuff, it just doesn't cut it. To build a proper snow fort, you need to wait for a snowfall that is a heavy, wet blanket all over.
For the best snow fort, you really need a snowfall that is at least two or three inches — more is better. One of the reasons you need a deeper snowfall is because you don't want to be scraping up snow to build your fort and uncover the grass. That can turn your snow into a dirty mess, so wait until there are a few inches covering everything.
 Use Plastic Boxes for Forms
Sure, you can dig and form snow with your hands, but in the end you get these lopsided, lumpy, weird "blocks" and frozen hands. Gather up (Affiliate link) plastic storage boxes of assorted sizes and use them for forms. Using them will make the job go quicker and will result in a better built snow fort that will be the envy of the neighborhood.
Fill each box up with snow. Use the biggest boxes for the first layer of snow blocks. Fill up the boxes, packing the snow as you go, then turn them upside down in place. Create a square with these blocks as your base.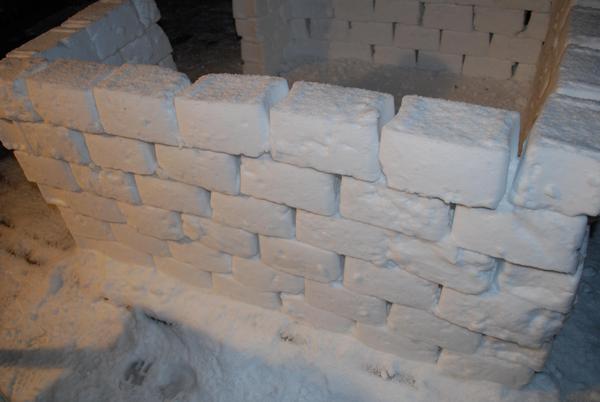 Next you will make smaller blocks that can be more easily manhandled and maneuvered using smaller plastic boxes. Build these blocks and set aside. Once you have several made, start stacking them on top of the big blocks. Alternate each layer so that a block is centered on top of two block ends to create better support.
Be sure to create a space for an entryway. You can also create small "window" openings as you go.
 Decorate
After you have your basic structure finished, next comes decoration. Use snow to create shapes or even snowmen to stand guard around your fort.
If you want some color, fill a spray bottle with cold water and food coloring. Turn the spray bottle to spray instead of stream and spray color onto your fort. Get artistic and make it unique! Add a flag (a stick with a piece of fabric tied to it) as a finishing touch.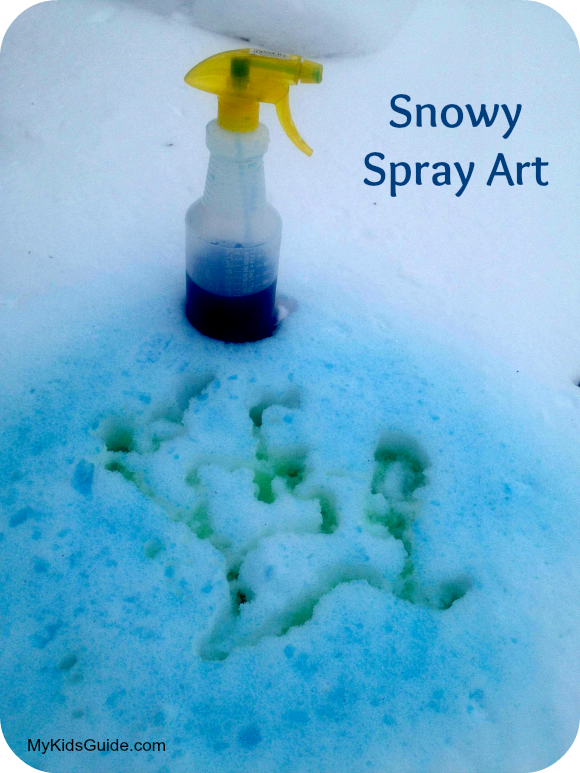 No matter how old or young you are, building a snow fort is one of the coolest winter activities for kids. If you are building with your kids, you can guarantee you are building more than a fort — you are building a memory they will carry with them forever.
Have you ever built a snow fort? What are your favorite winter activities for kids?
Follow MyKidsGuide's board Winter activities for kids on Pinterest.