If you are looking for something to watch that will keep you up all night, look no further than these top scariest documentaries on Netflix. If you think that documentaries are dull, drab and boring, then you haven't seen any of these. Scary movies are fun, but these prove that reality holds horrors beyond our most terrifying nightmares!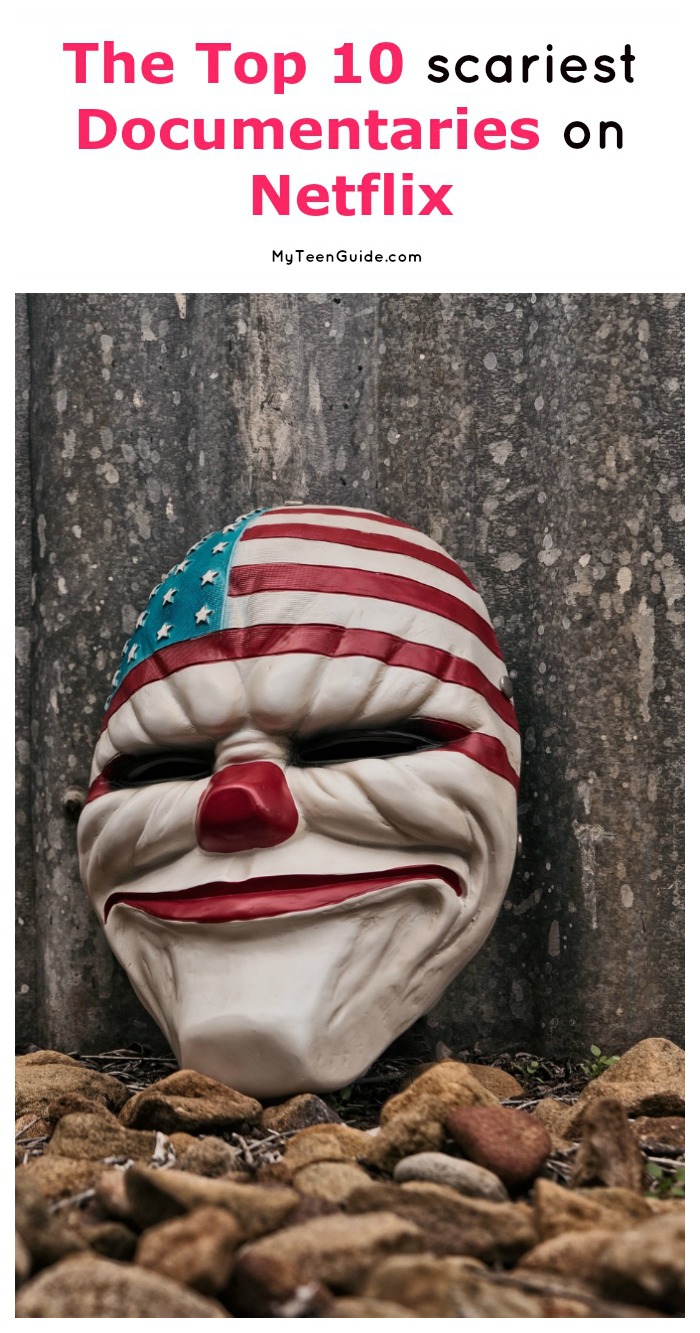 Top 10 Scariest Documentaries on Netflix
1- Cropsey
Cropsey is a 2009 documentary that delves into the urban legend about a bloodthirsty madman in Staten Island, New York, who terrorized young children. However, reality struck when children started going missing in 1972. Andre Rand would later be convicted of kidnapping 2 children and suspected of kidnapping 3 others.
2- Glory Daze: The Life & Times of Michael Alig
Glory Daze: The Life & Times of Michael Alig is a 2015 documentary that features the members of Club Kids, a group of young people who explored the New York City nightlife in the 1980's and 1990's. They were popular for their outrageous costumes and flamboyant behavior. Club Kids was founded by Michael Alig, who was convicted of first-degree manslaughter, after killing another Club Kids member, Angel Melendez.
3- Grizzly Man
Grizzly Man is a 2005 documentary about the life and death of Timothy Treadwell, a bear enthusiast. He died, along with his girlfriend Amie Hugenard, on October 6, 2003, when their remains were found inside a grizzly bear.
4- H. Holmes: America's First Serial Killer
H.H. Holmes: America's First Serial Killer is a 2004 documentary that examines the life of Herman Webster Mudgett, AKA H. H. Holmes, one of the first serial killers in the United States. He confessed to 27 murders and 6 attempted murders. Holmes constructed an elaborate house of horrors for his victims, which included acid vats, gassing rooms and torture chambers.
5- Hiroshima: BBC History of World War II
Hiroshima: BBC History of World War II is a 2005 documentary featuring firsthand eyewitness accounts and historical reenactments of the Bombing of Hiroshima, the world's first nuclear attack.
6- Hostage to the Devil
Hostage to the Devil is a 2016 documentary that is based on the book- Hostage to the Devil: The Possession of Five Contemporary Americans- by Malachi Martin. The documentary is a chilling account of Father Malachi Martin, an Irish Catholic priest and his work as an exorcist. Warning: not for the faint of heart.
7- Interview with a Serial Killer
Interview with a Serial Killer is a 2008 documentary that interviews Arthur Shawcross, who was known as the Genesee River Killer. In 1972, he was convicted of raping and killing two young children. After serving 12 years of his 25-year sentence, he was released from prison in 1987. Just two years later, Arthur was convicted of murdering 11 prostitutes, most of whom were raped and mutilated.
8- Killer Legends
Killer Legends is a 2014 documentary that delves into 4 terrifying urban legends that may have been inspired by actual crimes. The legends include The Babysitter and the Man Upstairs, The Candyman, The Hookman and The Killer Clown.
9- The Nightmare
The Nightmare is a 2015 documentary that interviews 8 people who suffer from sleep paralysis, a condition where a person is unable to move, either when falling asleep or when waking up. Episodes can also involve feeling, hearing or seeing things that aren't there. Warning: You may have a hard time getting through the entire documentary.
10- Who Took Johnny
Who Took Johnny is a 2014 documentary that looks into the disappearance of Johnny Gosch on September 5, 1982. He was 12 years old when he vanished while doing his morning paper route. Throughout the years, there have been bizarre revelations, mysterious sightings and strange clues, but no answers.
Trust me, after watching these scariest documentaries on Netflix, you'll be jumping at shadows and using the "buddy system" just to walk to your mailbox!
What are some of the scariest documentaries you've ever watched, either on Netflix or elsewhere? Share below!