Looking for the scariest horror movies that will give you nightmares for years to come? These are our top 100 terrifying horror movie flicks that every horror fan needs to see at least once.
You might want to break out your nightlight before you start watching!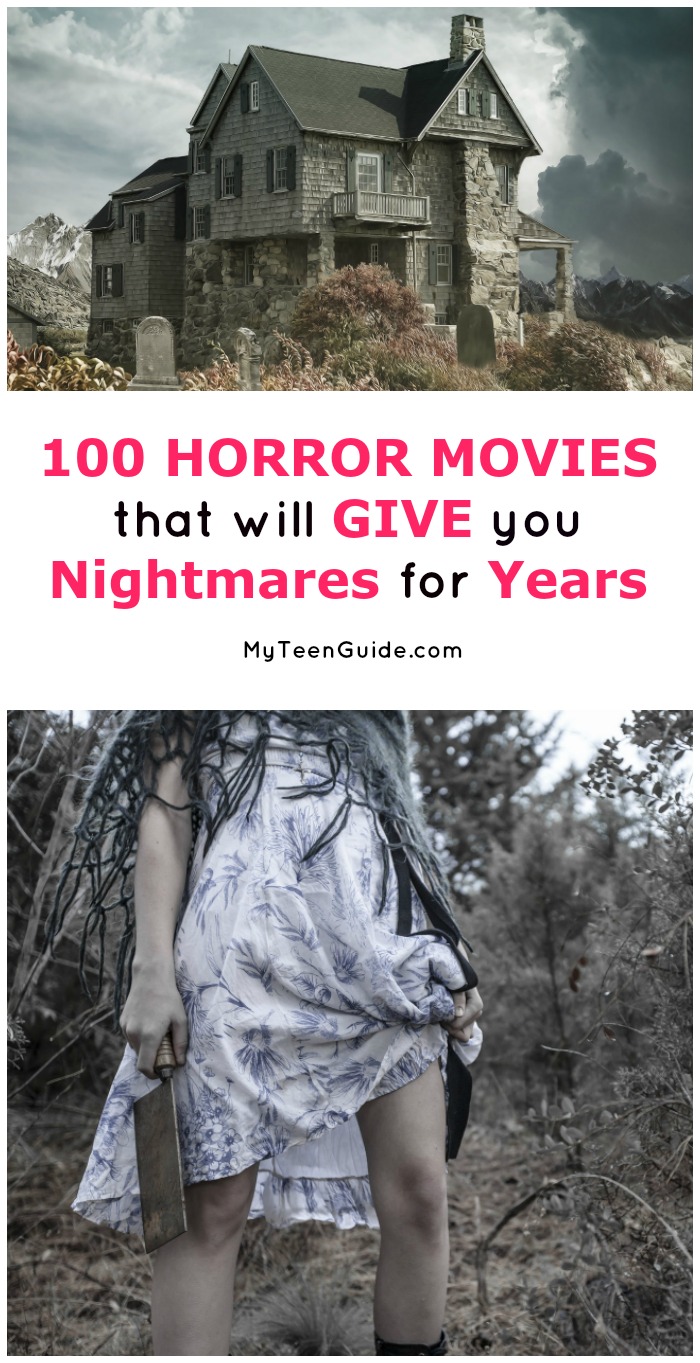 When it comes to scary movies, there's definitely no shortage of options.
From vampire flicks to gory films that turn your stomach, from subtle psychological terror to jump scenes that send you flying off your chair, movie producers seem to never run out of new ways to scare us…and we're happy about that!
Why do we love horror movies so much?
I'm going to let you in on a little secret.
Up until around age 14, I was petrified of horror movies.
If someone in my house was watching one, I had to hide out in a totally different room, preferably on a different floor!
I remember one night my grandmother and one of my aunts were watching Poltergeist.
My other aunt, who also hated scary movies, made me sleep on her floor just because she could hear bits and pieces through the wall!
Then in my teen years, I dated a guy that was all about horror movies.
He not only liked watching them, but he was one of those people who would analyze exactly what made them scary.
I reluctantly watched The Evil Dead with him, and it kicked off my newfound love of all things scary!
Surprising Benefits of Watching Horror Movies
You'd think with my anxiety disorder, I'd stay far away from anything as stressful as a horror flick!
It turns out, though, that there are actually a lot of benefits to be terrified! A few include:
Who knew, right? Of course, we don't need an excuse to indulge in a good scary flick!
Whether you're in it for the unexpected benefits or just plain love being scared, with thousands of horror movies out there it's definitely hard to decide where to start.
The movies on the list below are my picks for the top 100 horror movies of all time.
You'll notice that there is a mix of very old and relatively new, of psychological horror and the outright terrifying.
I like to mix things up because I feel like if we watch the same type of scary movie over and over (gory flicks, for example) we kind of get immune to the "horror" parts pretty fast.
I hope you enjoy my list!
100 Horror Movies Every Scary Movie Lover Should See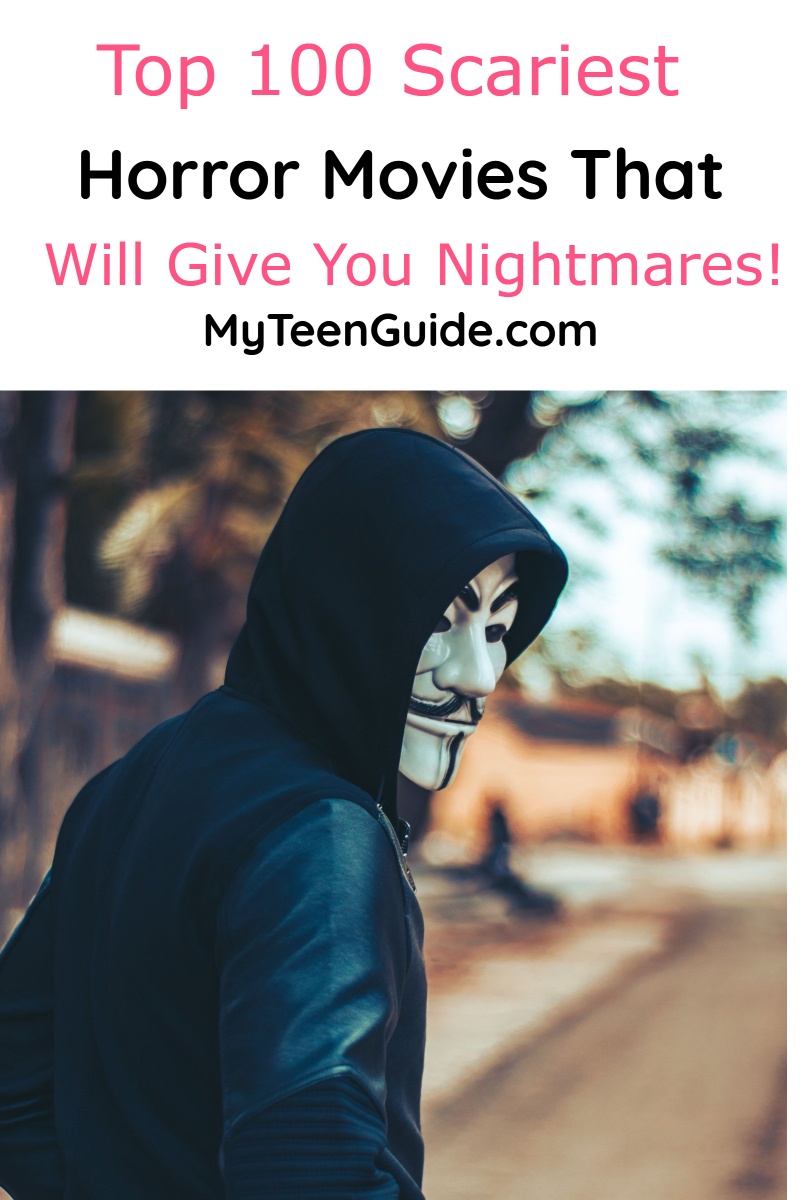 *Affiliate links included below. We earn a commission if you make a purchase, at no extra cost to you.
Unless otherwise noted, I am talking about the original version for movies that have reboots.
This list isn't in a particular order, so dig in where ever you want!
The Conjuring
Amityville Horror
Invasion of the Body Snatchers
Carrie
It
Halloween
Nightmare on Elm Street
Friday the 13th
The Exorcist
The Shining
The Howling
The Fog
Deliverance
Near Dark
The Silence of the Lambs
Hellraiser
The Changeling
The Ring
The Grudge
Darkness Falls
An American Werewolf in London
The Last House on the Left
Carnival of Souls
The Fall of the House of Usher
Twin Peaks: Fire Walk With Me
The Wicker Man
Alien
Final Destination
American Psycho
Videodrome
Gaslight
The Thing
Freaks
Suspiria
From Dusk Til Dawn
The Others
Sixth Sense
Thirteen Ghosts
Interview with a Vampire
The Mothman Prophecies
28 Days Later
May
The Exorcism of Emily Rose
A Haunting in Connecticut
10 Cloverfield Lane
Insidious
Pet Sematary
Candyman
Event Horizon
The Lost Boys
Creepshow
The Serpent and the Rainbow
The Hitcher
The Woman in Black
Silent Hill
Let Me In
Scream
Snow White: A Tale of Terror
The Mist
1408
I Am Legend
The Descent
Hostel
The Cabin in the Woods
The Fly
Cube
When a Stranger Calls
The People Under the Stairs
Session 9
Signs
Cujo
In the Mouth of Madness
The Babadook
It Follows
Seven
Horror Movie Recommendations by Mood & Theme
Like I said, the list isn't in any particular order, but if you want a "where to start" guide, check out my recommendations by mood or theme.
Best Ghostly Visitors & Haunted House Movies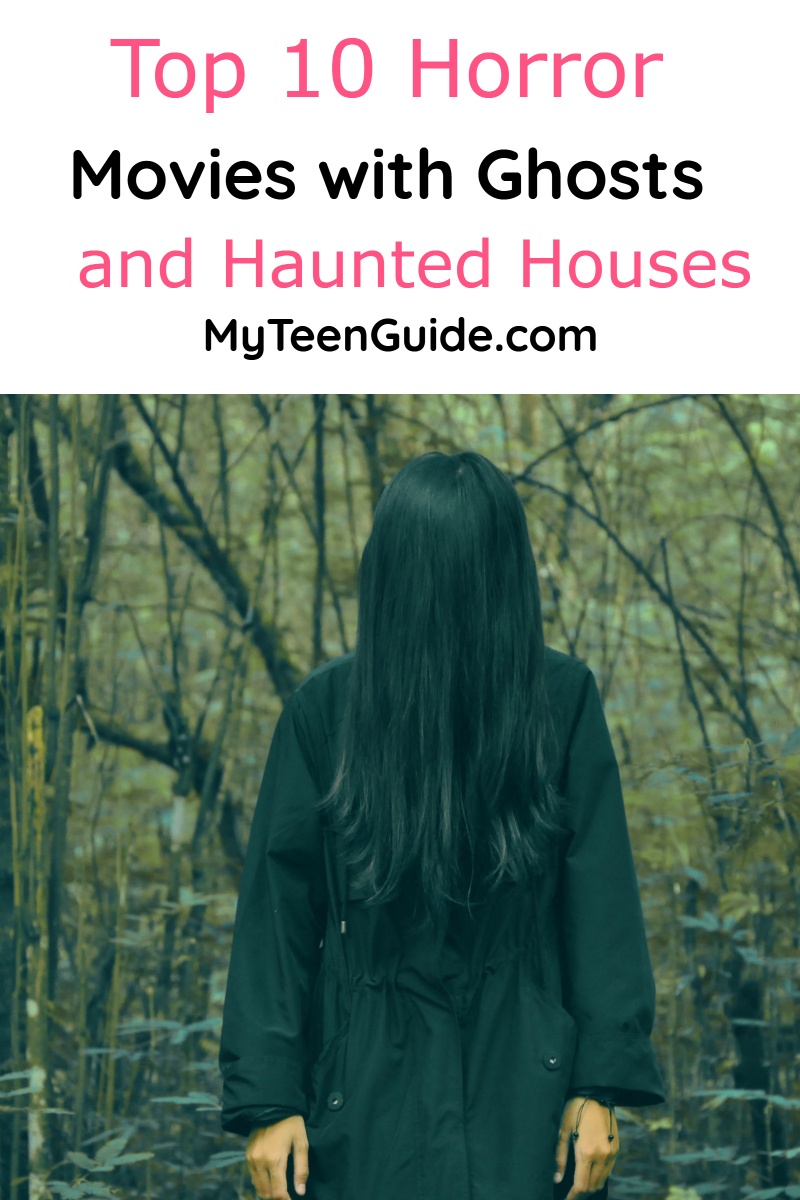 If you love being scared by ghostly visitors and things that go bump in the night, start with:
Amityville Horror (do yourself a favor and go with the original!)
The Shining
Rose Red
Poltergeist
The Conjuring
A Haunting in Connecticut
Insidious
Sixth Sense
The Ring
Paranormal Activity
Horror Movies with Monsters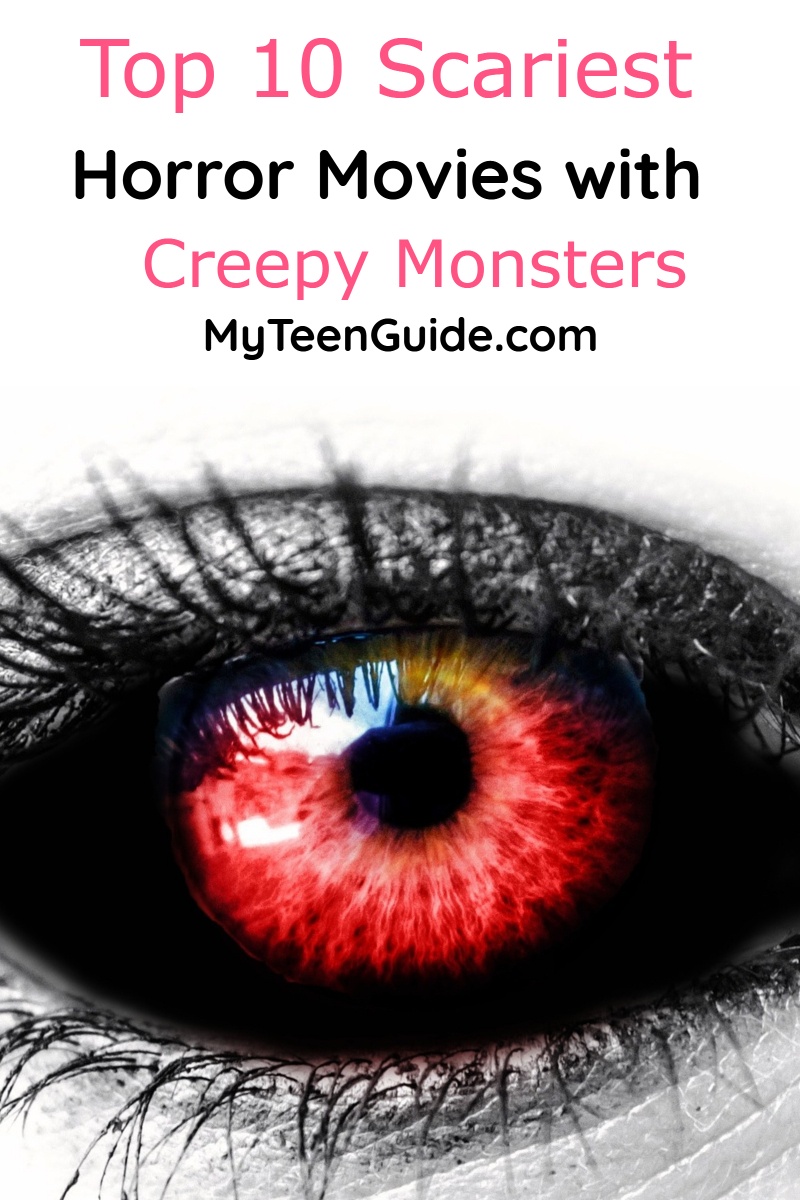 Prefer your horror with a heavy dose of monster madness? Try these:
Dracula (Vampires)
Night of the Living Dead (Zombies)
It (Evil clowns, weird monsters & nightmarish creatures galore)
The Exorcist (demons)
Hellraiser (sort of an alien but not really)
Darkness Falls (the tooth fairy, I kid you not!)
Cujo (a dog, and I actually felt bad for him)
The Lost Boys (vamps again)
The Mothman Prophecies (hard to describe, but it's NOT a moth!)
The Others
Scariest Movies With Human Bad Guys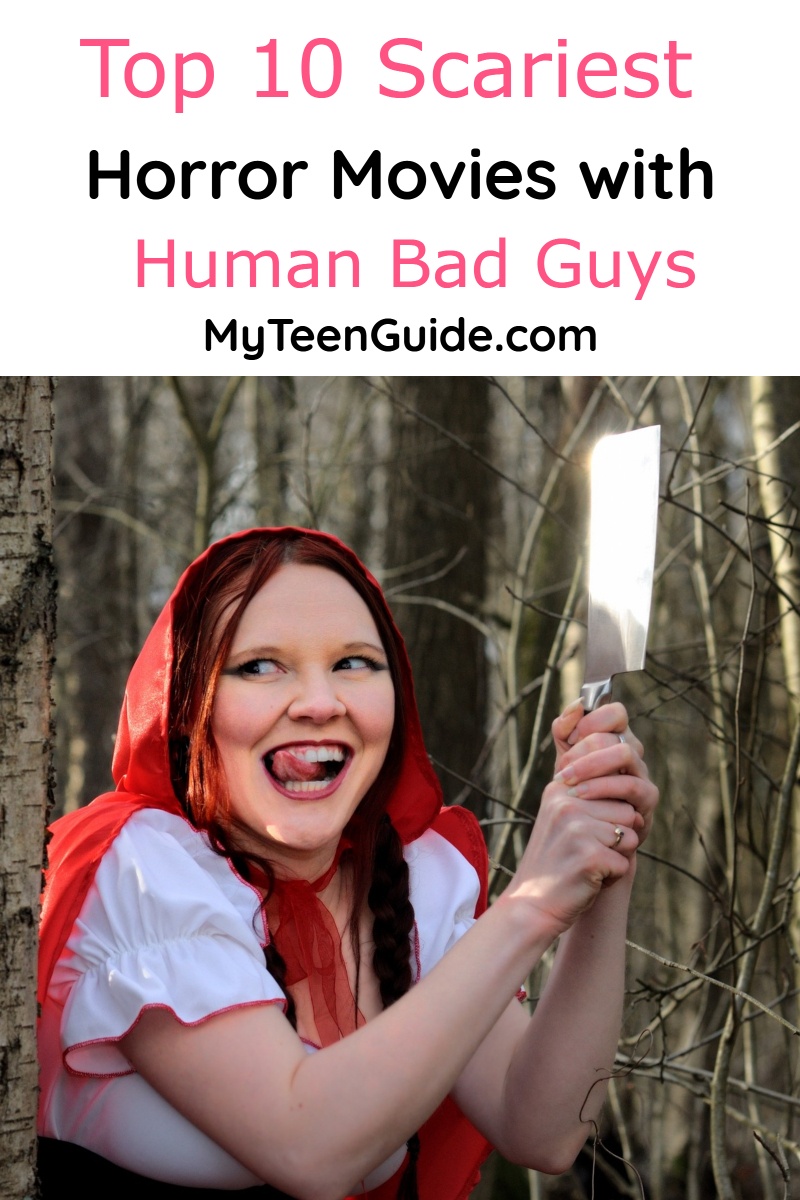 To me, there's nothing scarier than a horror movie in which the monster is human! Prepare to become a hermit after watching these!
Seven
Deliverance
Silence of the Lambs
Blue Velvet
Angel Heart
Friday the 13th (at first, at least)
Halloween
American Psycho
Sessions 9
Hostel
So, you may be thinking "where are all the sequels?"
I mean, there are like 5,000 Friday the 13th movies, half a dozen Final Destinations (because someone didn't get the memo that, by definition, there is only ONE final, except when you're talking about school finals!), and so on.
Just about every movie on this list made after around 1990 has a sequel!
I didn't include them because, a) with them this would be a list of 5 movies and their sequels and b) I rarely find the second, third, or 15th movie as scary as the original.
Take The Ring for example.
That movie scared me half to death. The Ring 2, on the other hand, didn't even make me flinch.
It seemed like they took everything that was scary about the first one and just redid it, but threw in a bit more gore and scary background music.
Also, some of these movies may not have a reputation for being terrifying to us now, but they were the epitome of horror during the year they were made!
In 50-100 years from now, people will probably laugh at what we find scary!
Tell me, how many of these horror movies have you seen? Which movies do you think I should have added to the list? Which do you think just weren't all that scary at all? Share your thoughts below!