Think you've seen every true crime show out there? Here are 10 horrifying true crime documentaries that we bet you didn't know about! Check them out!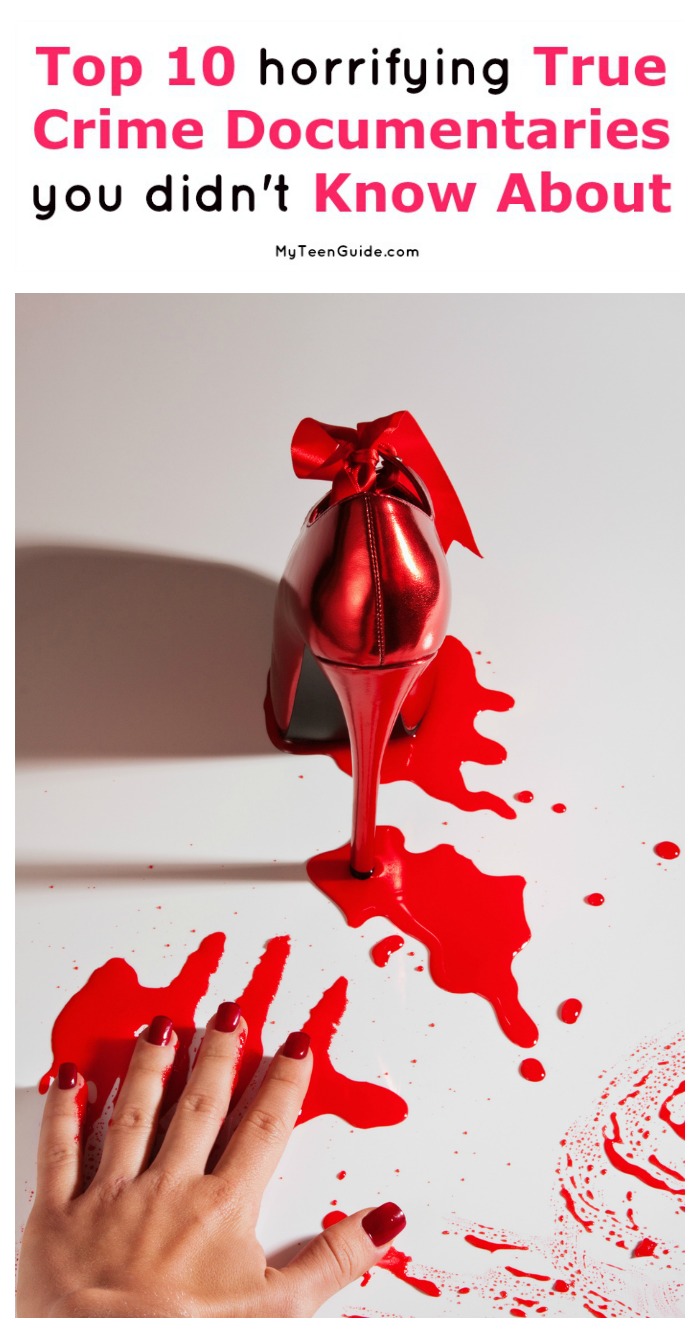 Okay, I am going to put this right out there and say that I love watching scary documentaries. Crazy, huh? I don't know what it is about them but they are just fascinating and riveting. Here are some truly horrifying true crime documentaries that you may have never heard about, but need to watch. Each has its own story, its own tragedy, its own horror and its own heartbreak.
Horrifying True Crime Documentaries
Affiliate links included below. Thanks for your support!
1-Just, Melvin: Just Evil
Just, Melvin: Just Evil is a 2000 documentary that looks into the horrific abuse that Melvin Just inflicted on his family, as told by his grandson, James Ronald Whitney. Melvin molested at least 10 of his family members, some as young as 2 years old.
2-Capturing the Friedmans
Capturing the Friedmans
is a 2003 documentary that focuses on the late 1980's investigation of Arnold Friedman and his son, Jesse, regarding allegations of child sexual abuse. The children were student in Arnold's computer classes that he taught from his home.
3-Deliver Us from Evil
Deliver Us from Evil is a 2006 documentary that centers on Oliver O'Grady, a Catholic priest in Northern California, who was convicted in 1993 of 4 counts of child molestation, although he has admitted to molesting at least 25 children.
4-Albert Fish: In Sin He Found Salvation
Albert Fish: In Sin He Found Salvation
is a 2007 documentary that details the story of Albert Fish, a child molester, serial killer and cannibal. He was a suspect in 9 murder cases, but was only charged with the murder of 10-year-old Grace Budd in 1935.
5-One Minute to Nine
One Minute to Nine is a 2007 documentary that looks into the 2005 murder of Aaron Maldonado, by his wife Wendy and oldest son, Randall, after the family suffered years of horrific abuse at the hands of Aaron.
6-Monster: The Josef Fritzl Story
Monster: The Joseph Fritzl Story is a 2010 documentary that showcases the 24-year horror that Elizabeth Fritzl endured at the hands of her father, Josef. Elizabeth was held captive in the basement of the family home, by her father, during which time she was repeatedly raped by him and gave birth to 7 of his children.
7-There's Something Wrong with Aunt Diane
There's Something Wrong with Aunt Diane is a 2011 documentary. On July 26, 2009, Diane Schuler, driving at a high-rate of speed, going the wrong direction, collided with an SUV head-on. The collision killed Schuler, her daughter and her 3 nieces, as well as the 3 occupants of the SUV. It was later revealed that Schuler not only had a blood alcohol content of 0.19, but also had high levels of marijuana in her system.
8-The Cheshire Murders
The Cheshire Murders is a 2013 documentary. On July 23, 2007, the small town of Cheshire, Connecticut was shaken to its core, when Jennifer Petit and her 2 daughters, Hayley and Michaela, were raped and murdered during a home invasion.
9-The Jinx
The Jinx is a 2015 documentary miniseries about Robert Durst, a real estate heir who was the main suspect in the 1982 disappearance of his wife, Kathie and the 2001 murder of his neighbor, Morris Black. In 2015, he was charged with the 2000 murder of his good friend and confidante, Susan Berman.
10-The Witness
The Witness is a 2015 documentary that is narrated by William Genovese, who investigated the killing of his sister, Kitty Genovese. Kitty was stabbed to death on March 13, 1964. The murder took place in the middle of the apartment complex where she lived and was witnessed by dozens of people, none of which came to her aid.
Have you seen any of these horrifying true crime documentaries? Share some others that you really enjoyed watching!