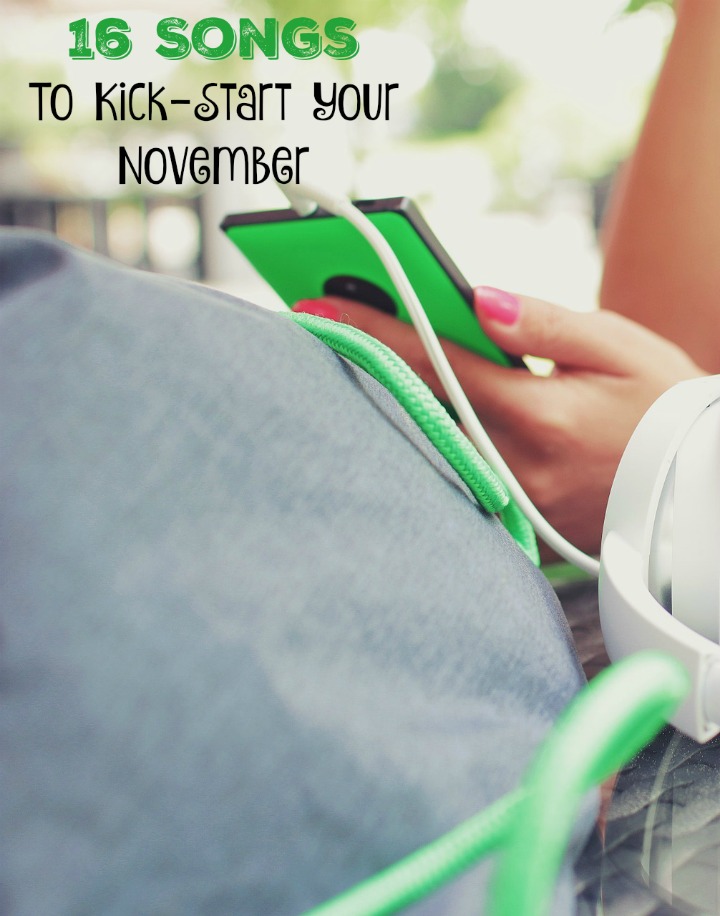 Are you feeling the November blues? Stressed with school? Don't worry; I just so happen to have the perfect playlist for you! This playlist features some amazing new songs from your favourite artists such as Selena Gomez, Demi Lovato, Justin Bieber and Taylor Swift. These songs will have you dancing and energized in no time. So what do you say? Are you ready to kick-start your November? Check out these 16 awesome tracks below and add your favourites to your own playlist! Whether you're studying, cooking, cleaning, hanging out with friends or having a dance party with your friends – these songs are guaranteed to impress!
16 Songs To Kick-Start Your November
 Confident – Demi Lovato
 Same Old Love – Selena Gomez
 Sorry – Justin Bieber
Stand By You – Rachel Platten
Wildest Dreams – Taylor Swift
How Deep Is Your Love – Calvin Harris & Disciples
Hold My Hand – Jess Glynne
Revival – Selena Gomez
Stone Cold – Demi Lovato
On My Mind – Ellie Goulding
Turn Your Love – Half Moon Run
Something In The Way You Move – Ellie Goulding
Hello – Adele
Kill Em With Kindness – Selena Gomez
One Love – Marianas Trench
Looking Up – Elton John
Be sure to check the new albums from your favourite artists! Selena Gomez just dropped her newest album entitled Revival and Demi Lovato just dropped her new album, Confident. Justin Bieber's new album Purpose hits stores November 13th. Bieber has been on a long hiatus and this is his first album in a while. It will be interesting to see if he comes back with a different sound. Adele's new album 25 is set to hit shelves November 20th. It's so exciting to finally have some new music from Adele as she took a hiatus as well.
On top of all of that Ellie Goulding is releasing a brand new album entitled Delirium that's set to be released on November 6th! I had to include an Elton John song on the playlist too because he's just simply amazing. Be sure to check out Marianas Trench, Half Moon Run, Jess Glynne, Rachel Platten and Calvin Harris as well because they're all so talented and making incredible music! So basically we're all fangirling over all of the new music that's being released!
So who's hosting the dance party? Turn up the music and enjoy! You'll have a blast listening to these new songs! Don't miss out on these incredible new albums.
What's your favourite song on our 16 Songs To Kick-Start Your November playlist? Are there any other songs that I should've added to this playlist? Let us know in the comments below! We love hearing from you!