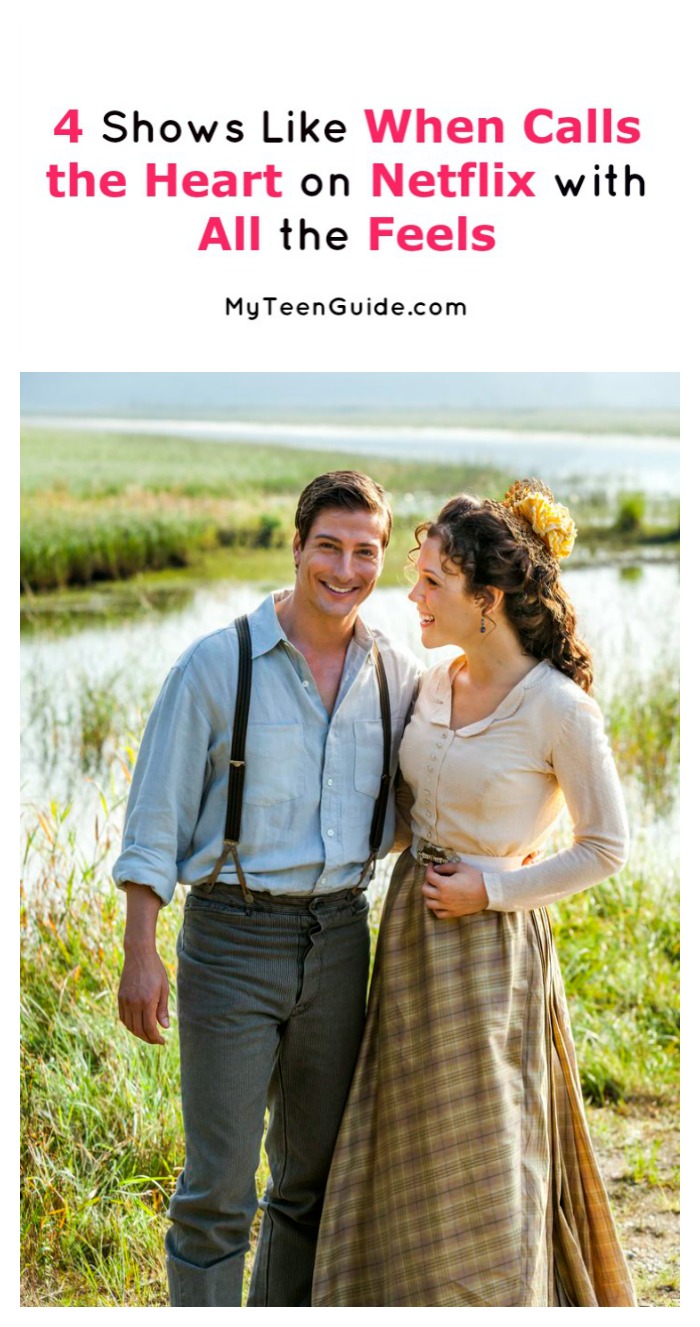 Out of everything there is to watch on Netflix, shows like When Calls the Heart are my favorites for when I need some uplifting. The show takes you into the life of Elizabeth who migrates from a big city to a small town. All the while she has to adapt to her new living situation, which is eye-opening, to say the least. If you have finished all of Season 4 of the show, you may be looking for another uplifting show to add to your list. Here are 4 more fabulous must-watch shows on Netflix that are just like When Calls the Heart.
Shows Like When Calls the Heart
Affiliate links included below. Thanks for your support!
1. The Good Place
If you need some serious laughs with a little bit of drama, The Good Place
is the perfect show! The show features Kristen Bell, who portrayed Eleanor. In the show, Eleanor, who wakes up in the afterlife after dying, is sent to a place resembling Heaven. However, she quickly releases she was sent to the wrong place, as she is supper immoral both in the past and now. Eleanor has to work to change her attitude and decisions to fit in.
2. This Is Us
Though This Is Us
has it's sad parts, the story line behind the show is full of comedy and family drama. The show is about the lives of many different people who have the same birthday. The series takes you through the different lives of each person. The show was just approved for at least two more seasons, with season 2 starting this fall. This means you'll want to get the first 18 episodes under your belt ASAP!
3. New Girl
Many compare New Girl
to Friends. The show is all about a silly teacher named Jess, who moves to L.A. and lives with three men. The show has your usual sitcom themes, so you can expect plenty of laughs. Watch the show to see how each character matures his/her career and relationships. With 138 episodes, New Girl will keep you occupied for a little while.
4. Jane the Virgin
Don't let the title keep you from watching this show! The show is all about life situations that many of us have faced, or know someone who has. From bad in-laws to drug problems to accidental pregnancies, Jane the Virgin
covers some of the scariest experiences in life. But, each of the characters in the show is upbeat and full of love. This show proves the power of family.
Any of these uplifting shows like When Calls the Heart will leave you feeling much cheery on a bad day! With all of our favorite shows in summer hiatus, now is the perfect time to start binge-watching other series!
Do you have any other favorite uplifting shows like When Calls the Heart? Tell us below so we can check it out!