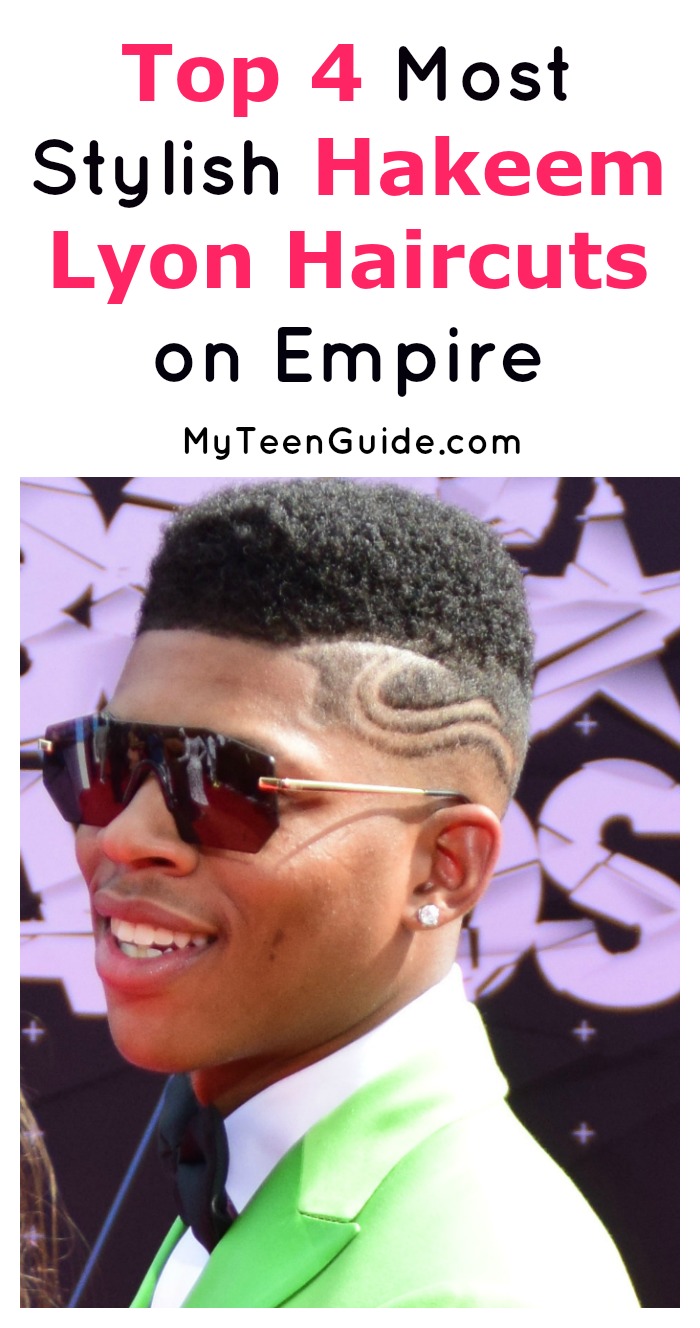 On the show Empire, Hakeem Lyon is known for being the stylish swag-filled son. Outside of his amazing music, Hakeem's style is definitely one-of-a-kind. From his outfits to his varied hairstyles, Hakeem is one of the more memorable characters when it comes to being stylish and hip. In fact, his hairstyles have been reproduced by dozens of stylists on YouTube. From unique high top fades to designed buzz cuts, Hakeem's style is amazing! Here are some of our favorite Hakeem Lyon haircuts.
Most Stylish Hakeem Lyon Haircuts from Empire
1. High-top fade. Hakeem is one of the few celebrities that has brought the hide-top fade back to life. You probably remember this haircut from the Fresh Prince of Bel Air days and since then it wasn't seen very often. But, when Empire hit the small screen, Hakeem was rocking the high-top fade. Nowadays this style is pretty popular, especially among the younger generation.
2. Natural waves. Some men would kill for waves that look this flawless! This hairstyle is very different from Hakeem's well-known high-top fade but he's able to pull off this look as well. The natural waves with shorter hair gives him a more grown up look but his baby face tones the look down just enough to keep it looking youthful.
3. High-top fade with design. Hakeem not only rocked the high-top fade but he took things a step further and added in a one-of-a-kind design that sends this hairstyle to the next level. The clean lines on the side of this style keep it looking fresh while still giving a nod to an old-time cut.
4. Another awesome design. We think this look is amazing! Have you ever seen a design that incorporates sharp lines and curves at the same time? Its one thing to pull of the high-top fade but it's a completely different level when you're able to display such an intricate design. We want to know who his barber is, ASAP!
Which of these do you think are the most stylish Hakeem Lyon haircuts? Share in the comments!