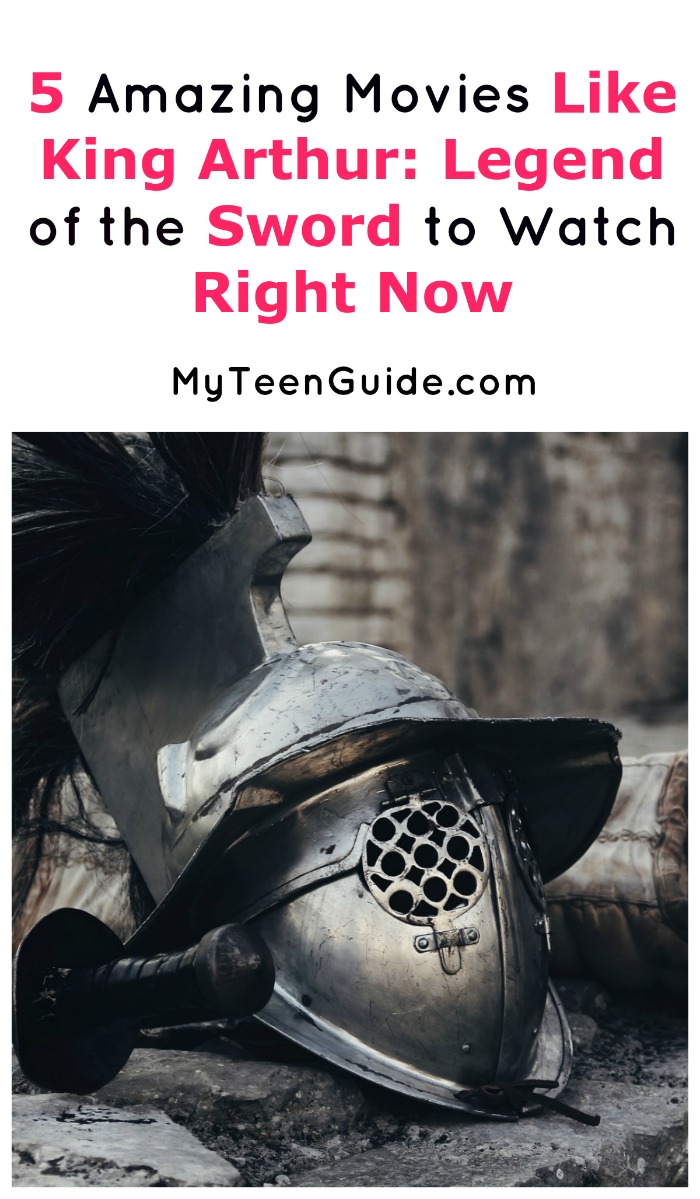 If you like epic adventure movies with a little (or a lot) of drama mixed in, then King Arthur: Legend of the Sword is just the movie for you. It is an upcoming film, scheduled to hit movie theaters on May 12, 2017. While you are waiting though, here are some other great movies like King Arthur: Legend of the Sword.
Movies like King Arthur: Legend of the Sword
Affiliate links included below. All of these movies are available to rent on Amazon!
Gladiator
Gladiator is a 2000 epic historical, drama movie. The movie focuses on Maximus Decimus Meridius, a Roman general, whose family was killed at the hands of Commodus, the corrupt son of Emperor Marcus Aureluis. Meridius travels to Rome to seek revenge for his family's death. Gladiator
stars Russell Crowe as Maximus, Joaquin Phoenix as Commodus and Richard Harris as Marcus.
The Last Legion
The Last Legion
is a 2007 action adventure movie that is based on the 2002 Italian book, of the same name, by Valerio Massimo Manfredi. The movie is also based on events that occurred in Europe during the 5th century, such as the Western Roman Empire collapse. It centers on Romulus Augustus, who in the midst of the crumbling Roman empire, sets out on a journey to Britain in search of a legion of supporters. The Last Legion stars Thomas Brodie- Sangster as Romulus.
https://www.youtube.com/watch?v=ogpOgmP6MgI
Robin Hood
Robin Hood
is a 2010 epic historical, war movie that is based on the legend of Robin Hood. The movie is set in England during the 12th century and showcases the life of Robin Longstride, a common archer. Longstride, along with his fellow comrades Allan A'Dayle, Will Scarlett and Little John, band together to battle corruption in the village. Robin Hood stars Russell Crowe as Robin, Alan Doyle as Allan, Scott Grimes as Will and Kevin Durand as Little John.
Centurion
Centurion
is a 2010 historical war, action movie that is somewhat based on the 2nd century disappearance of the Ninth Legion of the Roman Empire. The movie centers on Quintus Dias, a centurion, who is fighting for his life, behind enemy lines, after a guerrilla attack destroys his legion. Centurion stars Michael Fassbender as Quintus.
The Eagle
The Eagle
is a 2011 epic historical drama movie that is based on the 1954 book titled The Eagle of the Ninth by Rosemary Sutcliff. The movie focuses on Marcus Flavius Aquila, a young Roman soldier who fights to honor his father's memory, by locating a golden emblem his father had lost. The Eagle stars Channing Tatum as Marcus.
https://www.youtube.com/watch?v=z_cYUGpAoJw
These movies like King Arthur: Legend of the Sword should hold you over until the movie releases! Can you think of any others you would add to the list? Share below!