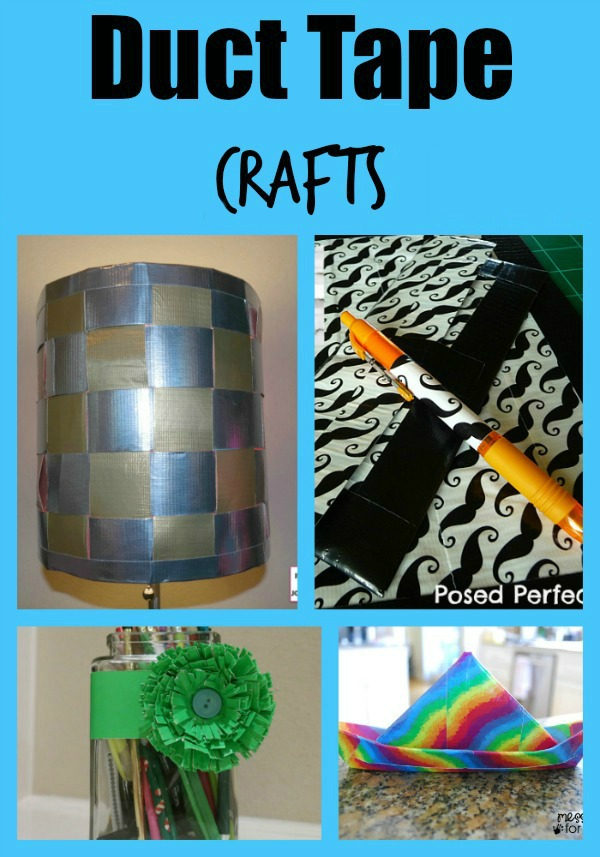 I don't know about you, but I love Duct Tape Crafts!  Not only are there hundreds of different colors and patterns of tape I can find, but they are usually super cheap and way easy to make.  I remember my first duct tape wallet a few years ago, but never knew there were so many fun things you could make with duct tape! So, I picked out some of what I think are the most fun crafts and thought I would share with you.
Related: Getting Crafty with Avengers, Teen Style!
5 Awesome Duct Tape Crafts Anyone Can Make
Impromptu sword fights are tons of fun, but using and old cardboard box and duct tape to create this Duct Tape Sword is even more fun.  Nothing better than fighting your friends with a fun fake sword that you have just made!  This example used some simple silver duct tape, but I think I would use some fun glittery duct tape so it feels more regal!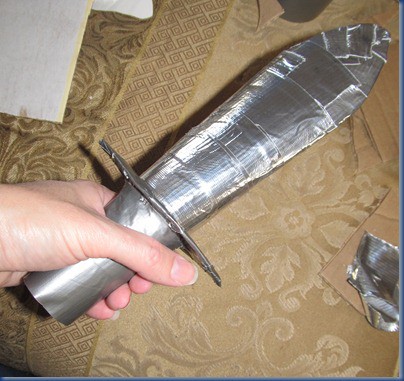 If you are in the market to do a bit of redecorating, you can start with a fun Duct Tape Lamp Shade.  Again, this one used basic colors, but I think you could match it with bright neons or patterns to go with our bedroom.  Zebra print, leopard print or tie dye would be my favorite ones to create this with!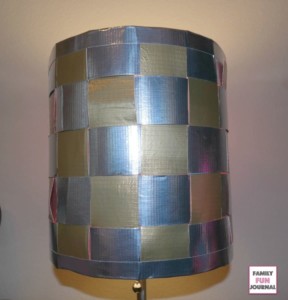 These colorful Duct Tape Boats look like a ton of fun to make!  I think they would make a great craft for this summer.  A good excuse to play in the water for sure!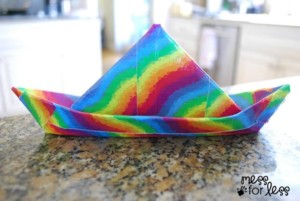 Nobody likes having plain pencils and books, so these fun Duct Tape School Supply Covers are awesome.  There are a few different crafts in that blog that include a fun pencil case made from an old candy box, and one made with a Ziploc bag.  I love them!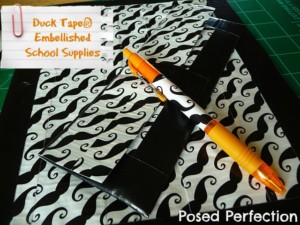 This Duct Tape Pen Holder Makeover is seriously awesome.  It is a great way to take a boring jar and make it totally you.  I think the green they chose is pretty, but I'd probably grab some tie dye or leopard print to match my personality.  That is what is awesome about duct tape crafts – you can make them unique to you!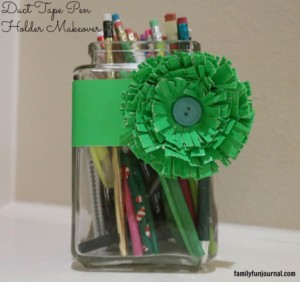 I absolutely love making fun new things out of old items I have on hand. Upcycle is so much fun, and using duct tape crafts as a way to make something old look new again is totally up my alley.  I'm not very artistic in other ways, but I can manage a fun duct tape craft!
Which of these five awesome duct tape crafts will you make first? Tell us in the comments!