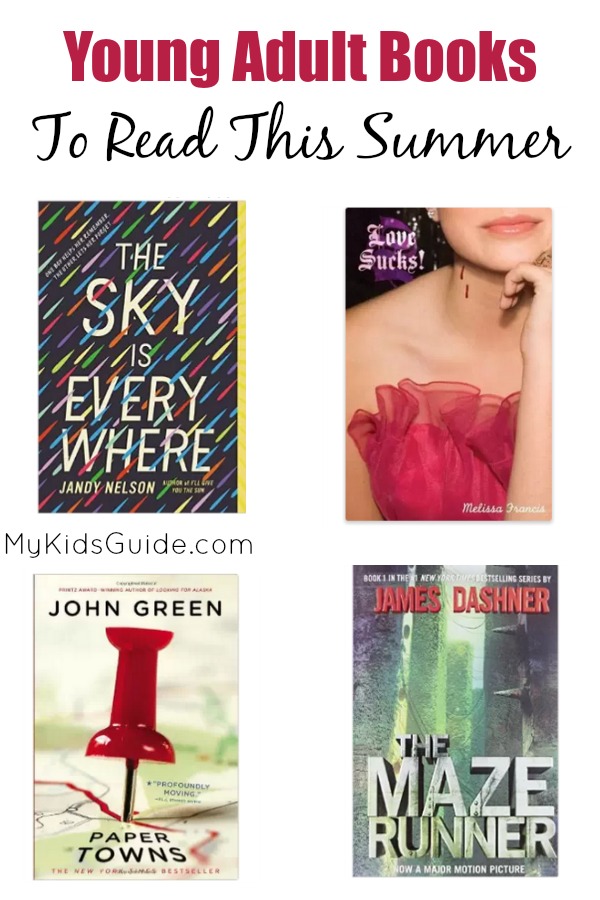 I love reading and these 5 Best Young Adult Books To Read This Summer are tops on my list. I already have them ordered or downloaded so when I hit the beach they will be ready. I love fun dystopian stories, vampire tales and of course the classic tear jerkers and this list has them all.
5 Best Young Adult Books To Read This Summer
This post contains affiliate links. Thanks for your support!
The Nine by Katie Femia: This is the first in a series from a great new author that is a favorite in he dystopian genre. This brings you into the future where a society is being divided by those chosen to live, and those who have to fight for their place in life. The power of the 9 is put to test in a fun book that I can't wait to finish reading.
Love Sucks! by Melissa Francis: This is another great vampire series that is different from the rest. Not only is it full of romance, but it has some intrigue and suspense. This isn't like your other teenage vampire series. This one is a great realistic look at vampire problems in the modern world.
Paper Towns by John Green: Since the movie is coming out this summer, I figured I needed to read the book first. I love a fun unique love story, and this one sounds like it won't disappoint. With the main love interest Margo disappearing it looks and sounds like a great story that should keep me reading until I reach the end of the book to find out what happens!
The Maze Runner: If you have seen the movie but not read the book, you should definitely read it this year. It's an amazing movie and I can't wait to read the book to find out what little things didn't make it to he big screen. Like I said, I love dystopian novels and this one is all about a maze teenagers are throw into as a test of their endurance.

The Sky Is Everywhere: This book says it deals with love, death, grief and how to manage all of that as a teenager. It is definitely a bit deeper than others, but something I think I'll enjoy reading. I love reading during the summer break from school, and these are what I think are the best young adult books to read this summer. I have to read these! As soon as I finish, I plan to add more to my list to check out if I can squeeze them in before fall and school!
What young adult books are on your to-be-read pile this summer? Tell us in the comments!