According to the National Institute on Deafness and Other Communication Disorders, roughly 11% of U.S. children within ages 3-6 have a communication disorder. They may experience lisping, stuttering, or have a hard time pronouncing words.
Some children outgrow these speech challenges within a few months. While others find that they continue to experience communication disorders into their teenage years. And they often feel self-conscious and usually get teased by people.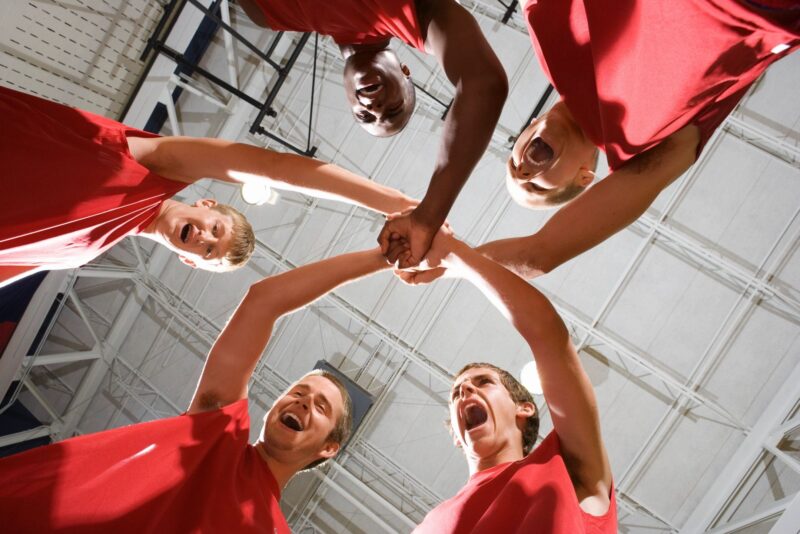 However, such teens should not be made to feel like outcasts because nearly 40 million Americans have some type of communication disorder. Below are 5 common speech-language disorders that were beautifully represented in movies.
1. Stuttering
Stuttering is a fluency disorder characterized by the repetition of sounds, words, and syllables. King George VI of England was one of the most famous people in history who struggled with stuttering. His story was conveyed in "The King's Speech" movie.
It shows how Albert, the soon-to-be King George VI, worked with a speech therapist, Lionel Logue, and overcame his speech impediment. Albert was the shy, sickly second son of King George V who grew up with a debilitating stutter.
King George VI and his speech therapist had a not-so-smooth relationship with each other. But they were able to prepare the famous speech made by the king on the evening of September 3, 1939, the day Britain declared war on Germany.
2. Cluttering
Cluttering is another fluency disorder in which the speech is too rapid or jerky and littered with "filler" words such as "like", "um", "uh", and "you know". It usually makes it difficult for teens to do oral presentations or even answer questions in class.
Rocket Science is a coming-of-age film where the main character, Hal Hefner, has a stutter which hampered his high school experience in suburban New Jersey. He met Ginny, a debate team captain who asked him to join the team despite his stutter.
Although public speaking seemed like a bad idea, he gave in when Ginny continued to pester him. He was a complete failure when it comes to speaking but Ginny believed he could conquer his speech impediment if she drilled him hard enough.
3. Hearing impairment
A hearing disorder may affect how someone articulates words. The Miracle worker is a true story of how a school teacher was able to teach a blind and deaf girl to communicate.
Annie Sullivan, a teacher from a school for the blind, was hired by the family to teach young Helen, a blind and deaf girl who was at the risk of being institutionalized. Then, she realized that she had to remove the girl from her parents.
Annie was given two weeks in a small garden house on the family's property to teach the girl what she needed to know. During that period, Helen learned to eat with a fork, dress herself, and understand the alphabet through touch.
4. Social communication disorder
Social communication disorders aren't necessarily a problem with language or speech, but rather an inability to communicate and interact effectively. Teens with SCD often have autism or ADHD and they struggle to fit in or be accepted because of poor social and communication skills.
Mozart and The Whale is a sweet romantic movie about two adults with Aspergers who meet at an autism support group. Donald, a math savant, and Isabelle, a savant musician experience a rather difficult relationship due to the emotional dysfunctions that accompany their form of autism.
The movie also illustrates that there's a clear difference between autistic men and women. Donald works as a taxi driver as he is unable to navigate job interviews due to his shyness. Isabelle performs so much better socially but struggles with issues of mental health.
5. Communication disorders related to a traumatic brain injury (TBI)
A car accident, fall, or sports injury that causes a traumatic brain injury can affect the ability to communicate normally. My Beautiful Broken Brain is a documentary film about a 34-year old woman who suffered a hemorrhagic stroke in 2011.
Lotje Sodderland lost her ability to read, write, and speak coherently. The film shows her experience with the effects of stroke such as dysphasia, apraxia, memory deficits, confusion, sensory perception changes, fatigue, and frustration.
The documentary also follows Lotje's journey to regaining functioning. A recovery team of speech-language pathologists, psychiatrists, occupational and physical therapists helped her transition from inpatient to outpatient rehabilitation and therapy.
6. Getting Help
Movies and entertainment serve as one of the most influential tools for educating, inspiring and enlightening. The movies above helped to raise awareness of communication disorders and how friends, mentors and trained speech pathologists can help correct these issues.
The National Institute on Deafness and Other Communication Disorders says that nearly 1 in 12 children, ages 3-17, has had a disorder related to voice, speech, or language. So, communication disorders in kids are more common than we think.
Parents, classroom teachers, physicians, nurses, and guidance counselors should keep an eye out for communication problems in children and teens. They should also learn to intervene early and seek help from speech-language pathologists.