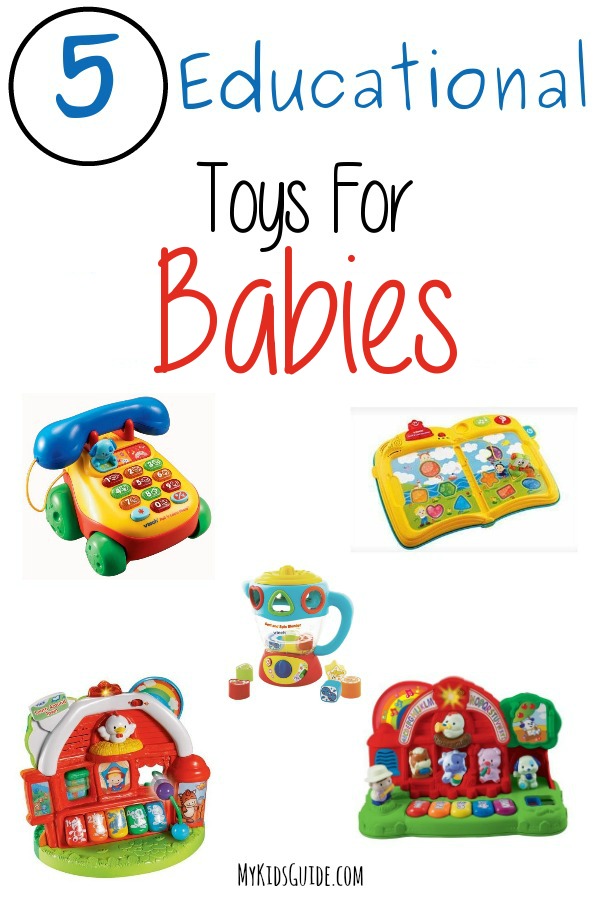 Even before your children are born, you are concerned about parenting them and what steps to take to make sure they reach their full potential.  Education and growth are so important, and we know that sometimes you just want your kids to learn while being kids and having fun.  Here are 5 Educational Toys For Babies that are excellent choices to start them out with.  Not only will bright colors and sounds hold their attention, they will gradually absorb what is being taught to them.
5 EDUCATIONAL TOYS FOR BABIES
Affiliate links included below.
VTech Touch & Learn Storytime: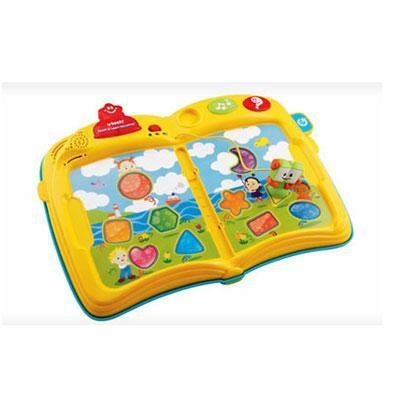 This is a great way to read to your little ones.  Not only are there multiple stories to choose from, the ability for the kids to touch and participate is great.  Babies may not do much more than chew on the toys, but toddlers will begin to understand how to put pieces together and will enjoy sitting in your lap or at a table for story time.
Related Posts:
VTech Sort & Spin Blender: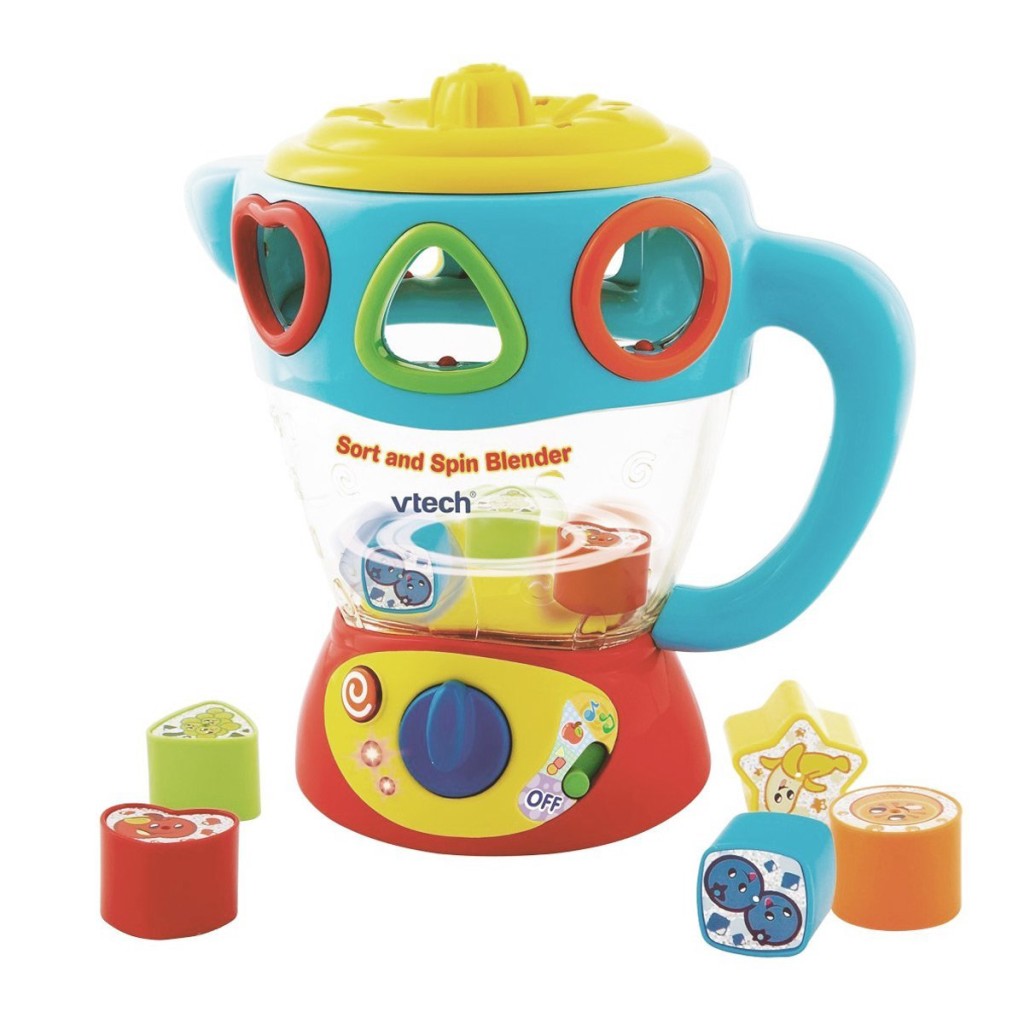 All kids will love the fun whirring sound of blending!  Add in the fun blocks and pieces to sort and add to the mix, and your kids will go back to this toy time and again.
VTech Discovery Nursery Farm: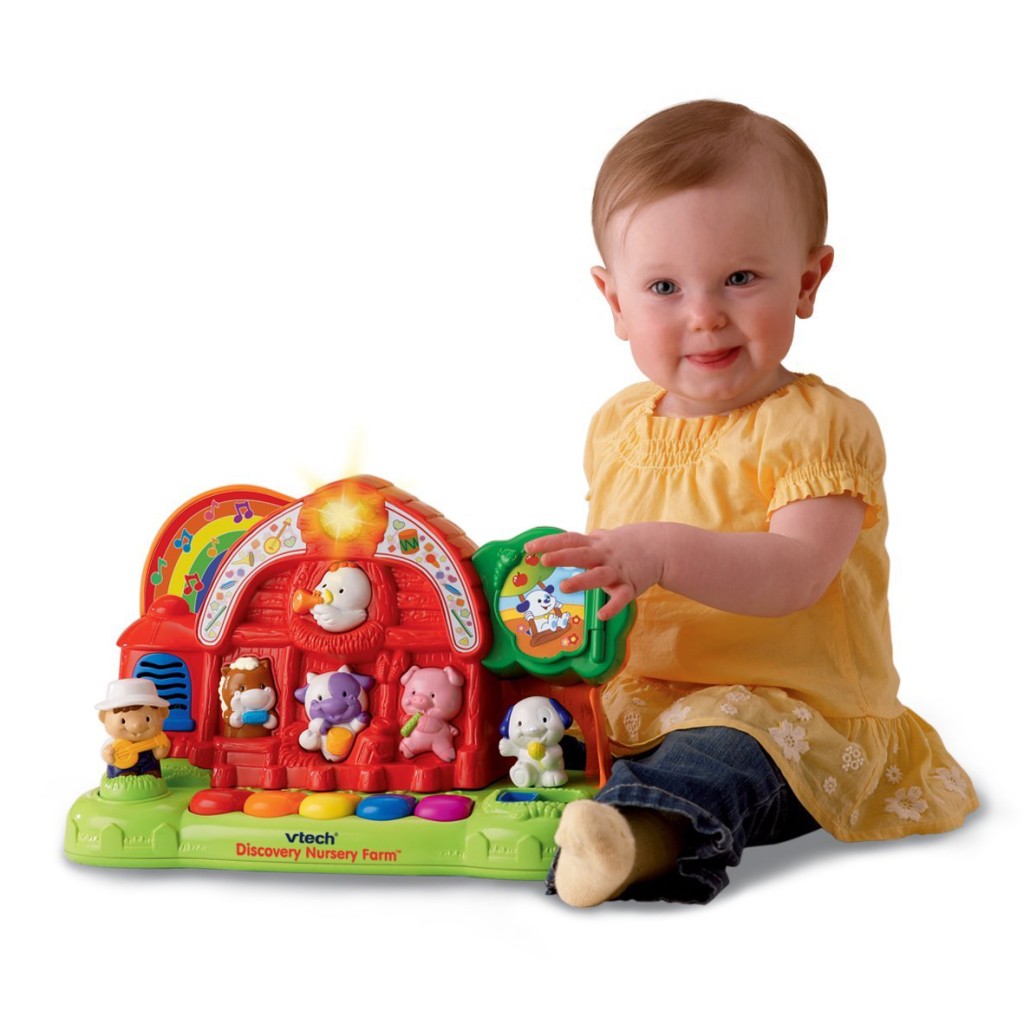 We all had a toy with the animal sounds when we were kids.  This upgrade from VTech is great for your babies and toddlers to learn the animal sounds and names with!
VTech Spin Around Learning Town: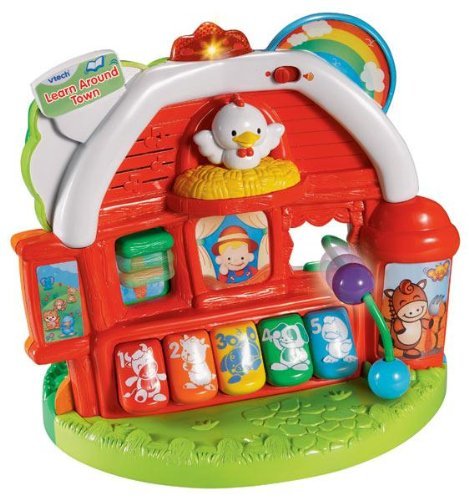 This great farm themed toy is perfect for teaching those fine motor skills, and how to follow directions.  The bright colors, great noises and spinning motion please both babies and toddlers.
VTech Pull & Lights Phone: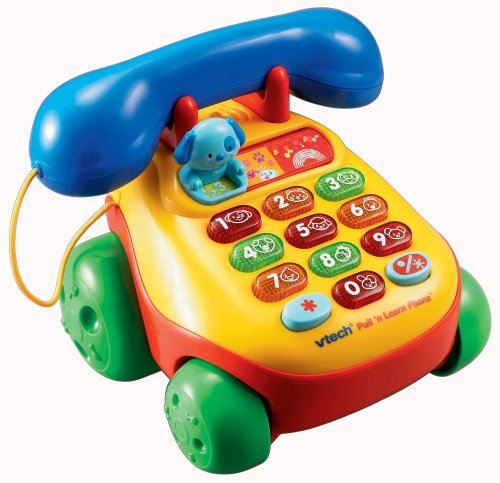 This classic pull behind phone is found in every house with children.  The VTech upgrade includes not only the numbers, but animal sounds and more!  Interactive, durable and brightly colored your babies and toddlers will love this educational toy!
Take advantage of this great VTech brand for your educational toys for babies.  Not only will they love playing with what you buy, you'll know you are continuing to feed their their brain.  Working with not only letters, sounds, numbers, shapes and animals will put them ahead of the game for preschool and elementary school.
Which of these five educational toys for babies & toddlers is your favorite?