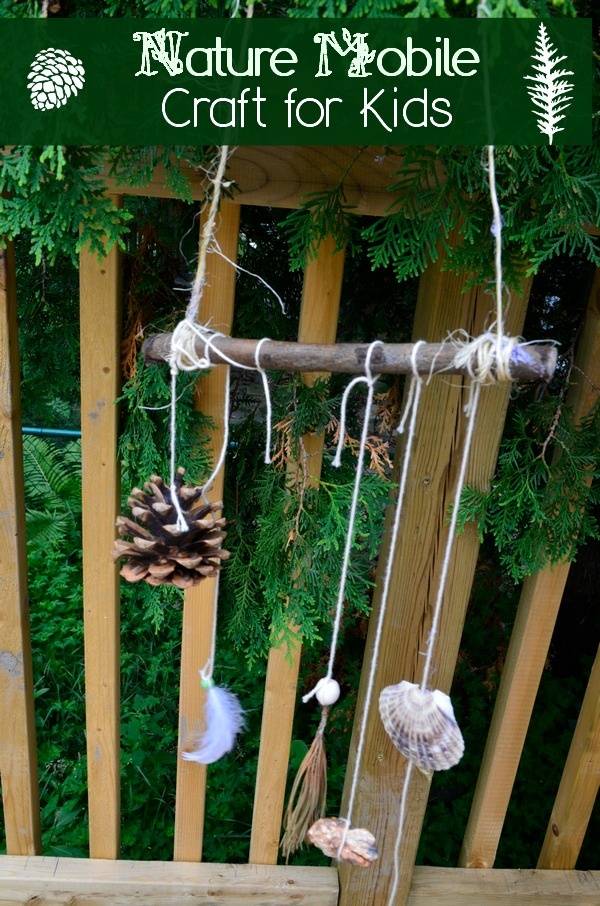 Today we have a fun nature mobile fall craft for kids that doubles as a great way to get your family active. Strap on your hiking shoes and get ready to forage through the wilds to get the supplies for this easy craft! Winter is on its way, my friends. There is no denying it. The temperatures are dipping and some of us have to turn on our heat at night! Soak up the last of the warm remnants of summer and spend some time outdoors before the icy temps hit. While you're out there, keep an eye out for some great supplies in nature for this craft!
Nature Mobile Fall Craft for Kids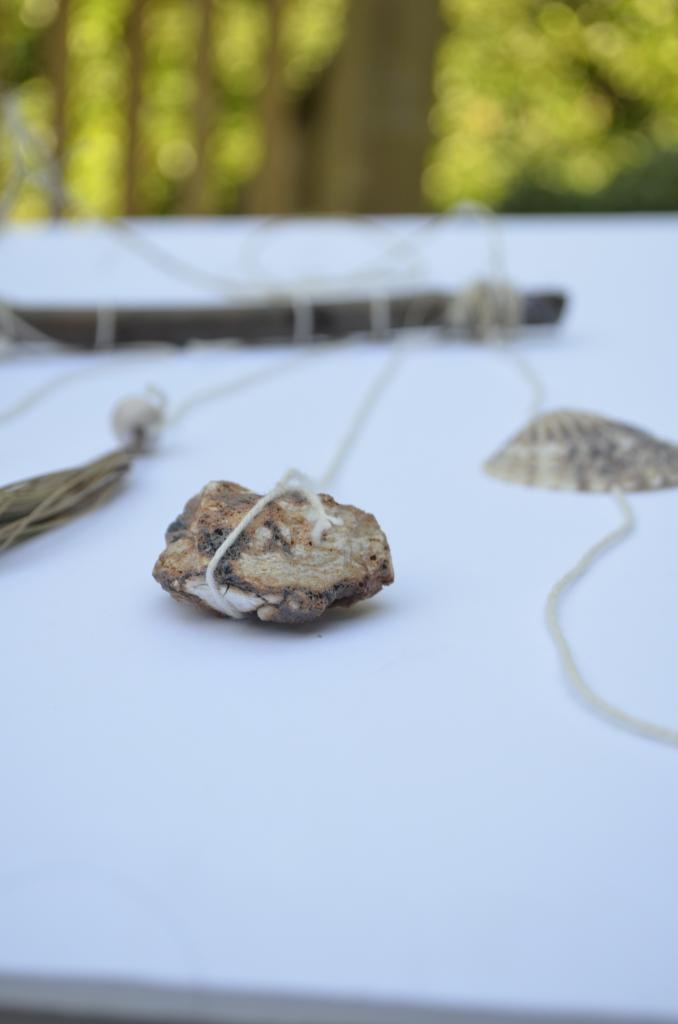 Related Nature Crafts for kids:
What you'll need:
Pinecones, seashells, feathers, cool rocks and any other natural elements that you find on your journey.
Twine or other natural-looking rope
Beads, if desired, preferably in browns, greens and other forest colors.
A thick stick or twig
Supplies for City Dwellers
Live in the city and can't get to nature? We don't want to leave you out! You can find most of the supplies in some form at a craft store. Take a look at our suggestions. Affiliate links included in the collage. Click on the picture for product details.
How to make it:
 Start by gathering your supplies for this fall craft for kids. This is the really fun part! If you live in a woodsy area, you could find everything you need in your own front yard. For the seashells, dig into your family memory box from past trips to the shore. Don't have seashells? No big deal, you can really use any natural elements here. The key is to make it meaningful to your family.
Lay everything out in front of you so you can see what you have. Take the thick twig and place it at the top of your surface. Arrange your other elements until you have everything where you want it.

Cut your twine in varying lengths, enough pieces for each item.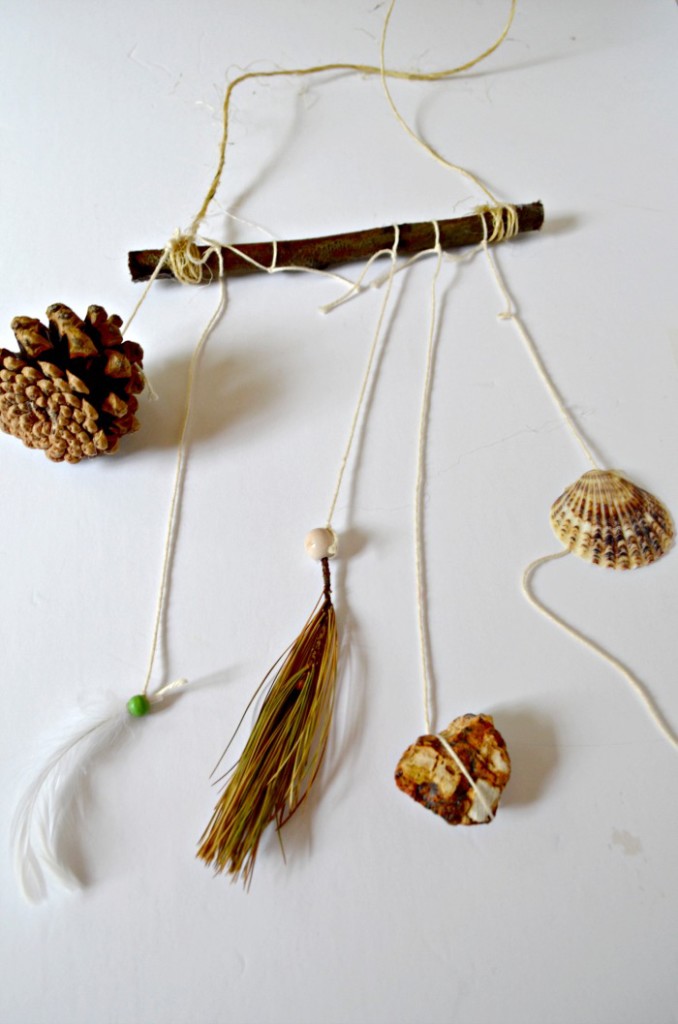 4. Use the twine- and beads, if desired- to attach each piece to the thick stick.
5. Create a hanger by tying the twine to each ends of the stick, with enough give in the middle to let it dangle from your hook.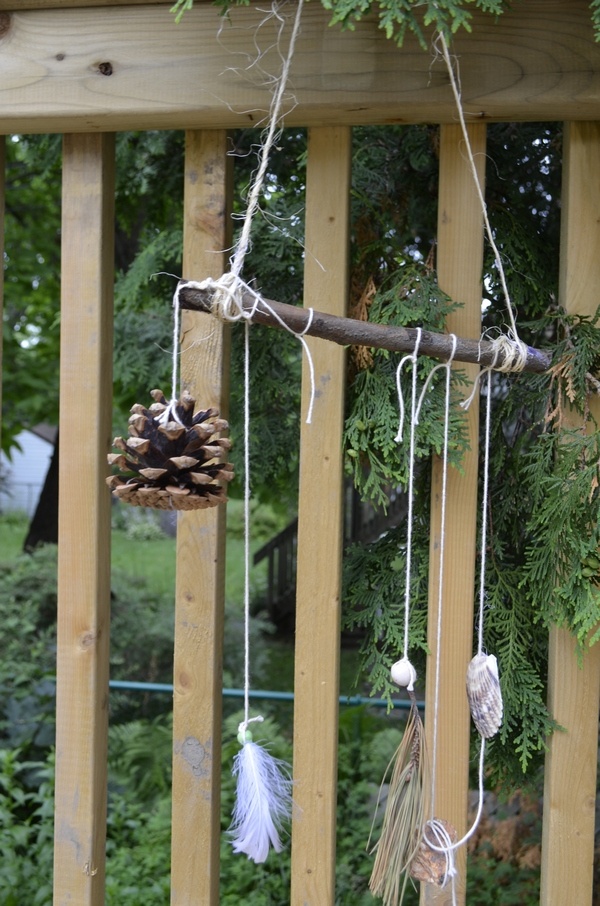 6. Hang your nature mobile someplace where everyone can admire it!
That's it! Easy, right? You could take this nature mobile fall craft for kids in so many different directions. Make one each season and bring it out to celebrate the change in weather. Make it a new tradition: when you go on vacation, search for items for another mobile. The great thing this fall craft for kids is that it has the potential to bring the entire family together.
What what you put on your nature mobile fall craft for kids? Tell us in the comments!