Looking for some great toys for toddlers? We've scoured all the latest offerings, as well as the movers and shakers in the toy industry, to cull down the list of the hottest toys for kids ages 1-3. Check out our favorites!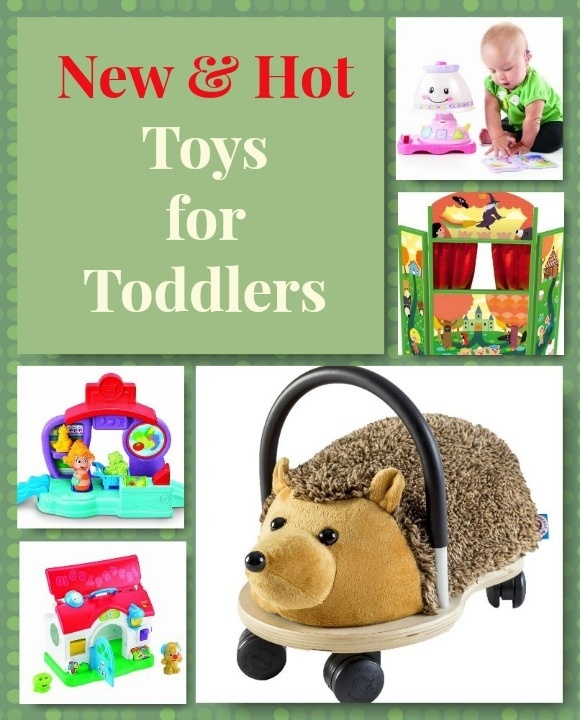 Best New & Hot Educational Toys for Toddlers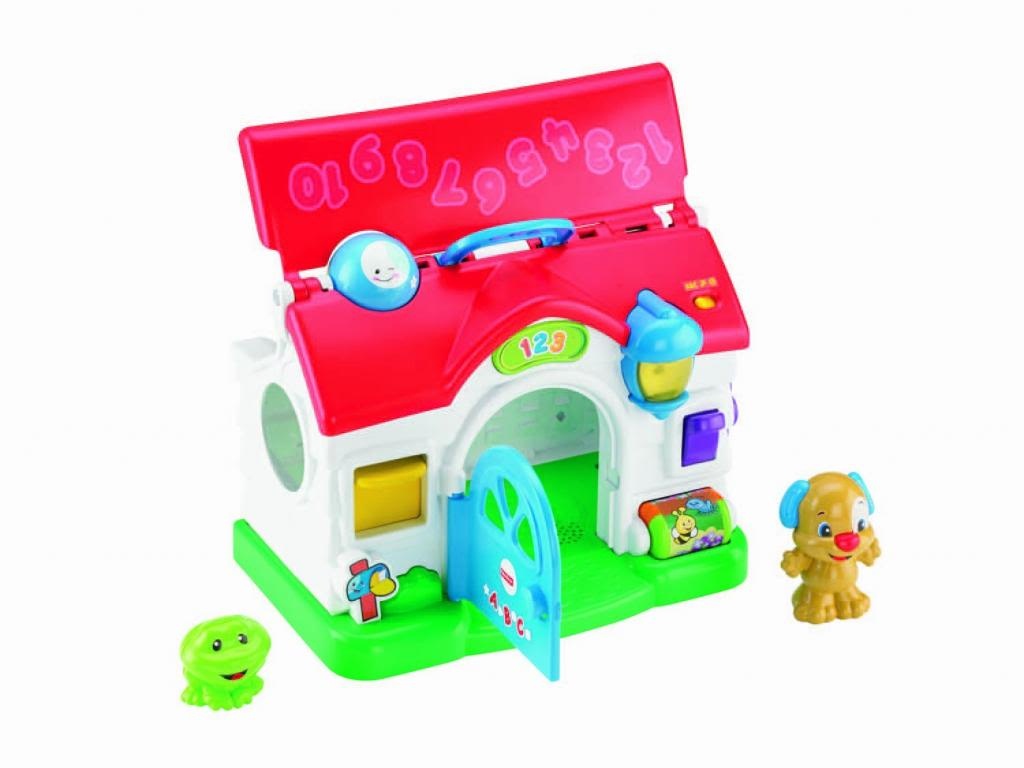 Fisher-Price Laugh and Learn Puppy's Activity Home
Building on the popularity of the original Laugh and Learn Puppy,  this activity set features over 40 different learning songs and phrases. It's easy enough for babies as young as 6 months, yet engaging for older toddlers as well. Your little one will love playing peek-a-boo through the window, engaging in imaginative play and experimenting with the light switch. This is a great toy for teaching kids how to count, learn their letters and discover fun facts about weather. The handle makes it easy for little hands to pick it up and carry it on-the-go.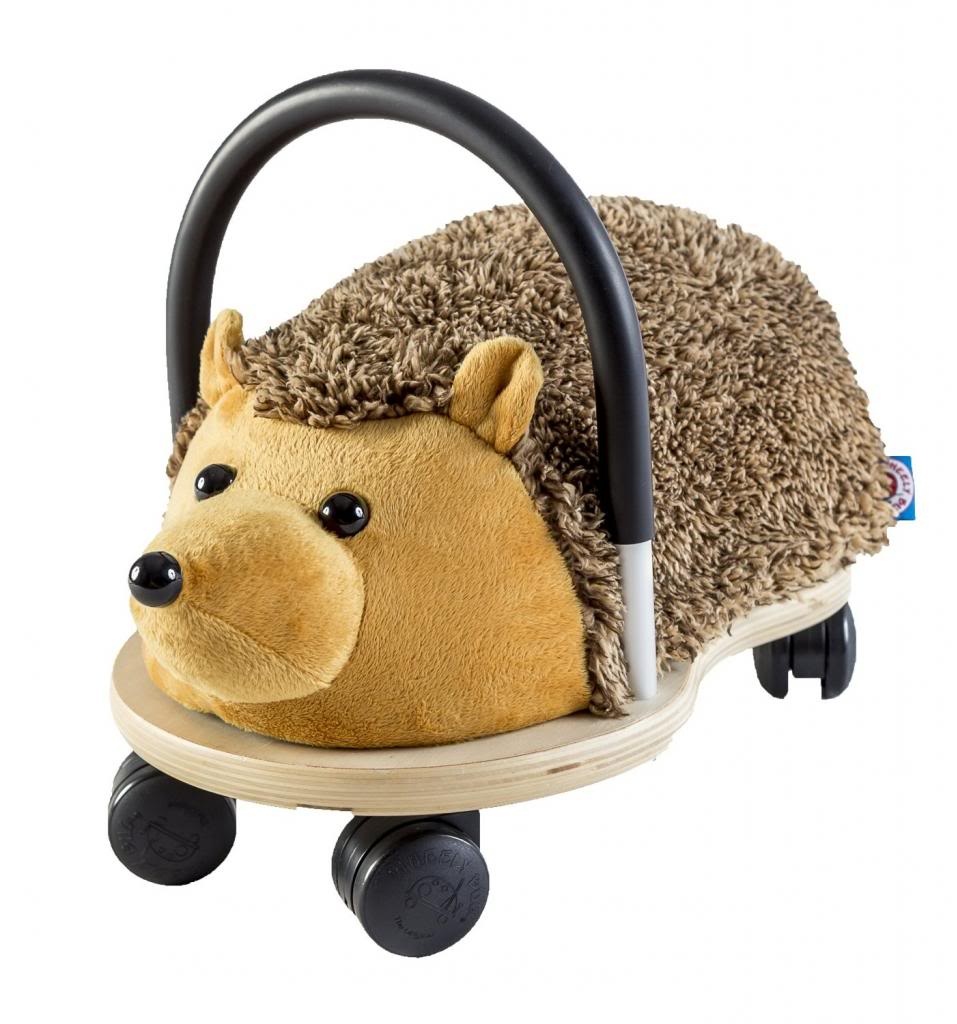 Prince Lionheart Wheely Bug
How adorable is this ride-on toy? Seriously, I want one! I could ride it too, as it can technically hold up to 300 pounds (way more than I weigh). Really, though, it's actually designed for kids up to 50 pounds. The Wheely Bug is made of plantation timber and features a soft sponge and plush cover. It comes in a variety of animals, but the hedgehog is definitely the cuddliest. This toy helps your toddler develop gross motor skills and balance.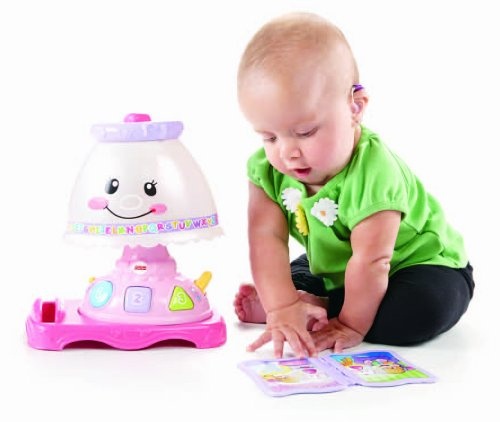 Fisher-Price Laugh and Learn My Pretty Learning Lamp
This is another great toy for toddlers that you can give to your older baby and they'll love throughout the entire toddler years. Your little one can press the shape buttons and see colorful lights that go along with the music. Flick the switch and she can learn about opposites. It also comes with a cute little book that you can read along with your toddler. For those times when you need a little bit of peace, the volume control allows for quieter play.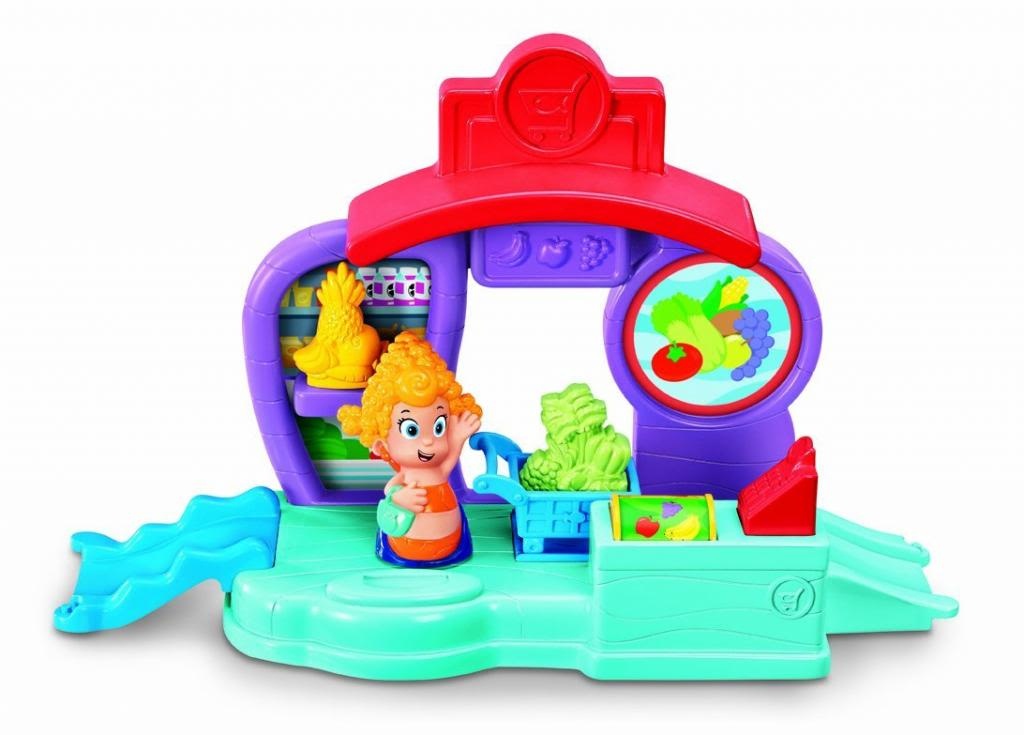 Bubble Guppies Bubbletucky Market
My son is 8 and he still loves Bubble Guppies. While he's a little too old to play with toys for toddlers like this, it just goes to show how the characters break the traditional age barriers. Your toddler will love shopping for groceries with Bubble Guppies! Spin the conveyer belt to see even more groceries. Send Deema up the ramp to go shopping and use the cash register to send her back out of the store.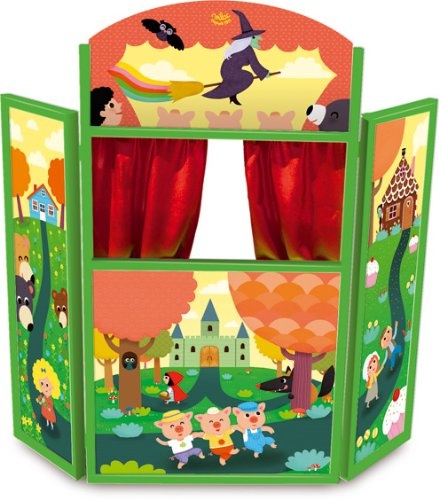 Fairy Tales Puppet Theatres
Technically, this theater is meant for kids ages 3 and up, but with a little supervision your toddler can get just as much fun out of it. I just had to include it because it's so beautiful! Again, I wish I was little so I could play with it. This wooden theater is portable, so you can take it anywhere. It was designed in France and features portholes on both sides of the window, perfect for peekaboo! Vilac created this gorgeous theater. They're well-known since 1911 for their unique toys.
Looking for more great toys for toddlers? Check out our favorite musical toys for toddlers!
Which of these toys for toddlers would your little one love? Have you reviewed any of these toys on your blog? If so, leave us a link in the comments and we'll share it!