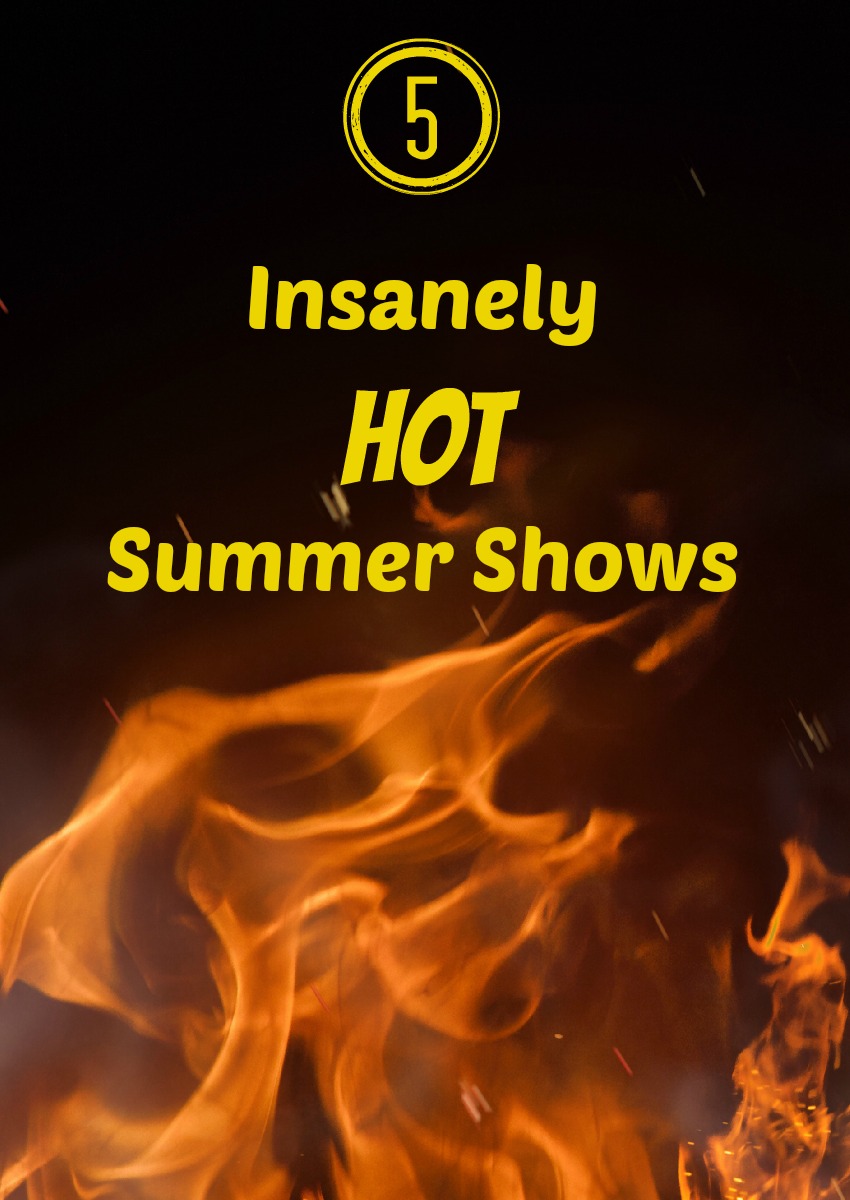 Summer premiers are as much a staple and sign of summer as Memorial Day is the unofficial start of summer.  Television stations want to keep you glued and keep their ratings up.  Thankfully you can record and watch later, so you aren't missing out on any of the sunshine!  What are you excited to see this summer season?  Here are 5 summer shows for teens I am looking forward to!
Related: Are Your Favorite Shows Coming Back in the Fall?
Summer Shows for Teens
Beauty and the Beast CW  Thursday, 8pm EST
While Beauty and the Beast was once a fall show, it's seems like it's been permanently rebranded as one of the hottest summer shows for teens. Hey, I'm good with that! It gives me something great to watch on Thursday nights. This season, Cat and Vincent are on the trail of something even bigger and badder than anything they've ever faced before. Someone is making new beasts, experimenting on innocents throughout New York! Cat and Vince are reluctant to get involved at first. They FINALLY have a chance at a normal life, after all. Of course, being Beauty and the Beast, it was only a matter of time before that normalcy was smashed anyway!
Stichers Tuesday, 9pm EST
This is a brand new show on ABC Family, a station well-known for its hot summer shows for teens! Stitchers is perfect for older teens and young adults.  In the show, Kirsten suffers from an odd disorder that causes her to have absolutely zero understanding or recognition of time. Basically, one minute and one year all feel the same. This disorder makes her the perfect candidate for the Stitchers program, a top-secret experimental program that actually "stitches" her into the memories of the recently dead to help her solve crimes! I've only seen two episodes and I'm already hooked!
Fear the Walking Dead AMC TBA
They are calling this a companion series, not a prequel.  This one starts at the time when Rick Grimes was in a coma.  You will be watching what happened when the zombie attacks began. This show is going to focus on more of the family and what they have to do to survive rather than the zombie apocalypse itself.  The premier has yet to have a date, so stay tuned and keep checking AMC.
Under the Dome premiers June 25th 
We're heading back Under the Dome for a third season on June 25th! Except, well, we're not really going to be UNDER the dome anymore, are we? At the end of the last season, a good chunk of the town escaped through the weird tunnel and ended up on the other side. What's going to happen now that they're out? What about the people still left back in the town? Guess we'll find out when the season starts up again!
Pretty Little Liars Tuesday, 8EST Pretty Little Liars is back for a 6th season and things are heating up on one of the all-time HOTTEST summer show for teens! As relationships are put to the test, new and old secrets are revealed and the stakes are raised higher than ever before as the Liars come closer to the truth. Will all of their sacrifices be worth it in the end? We'll have to watch and find out!
Which of these hottest summer shows for teens will you be tuning in to? Do you have any other favorites? Tell us in the comments!