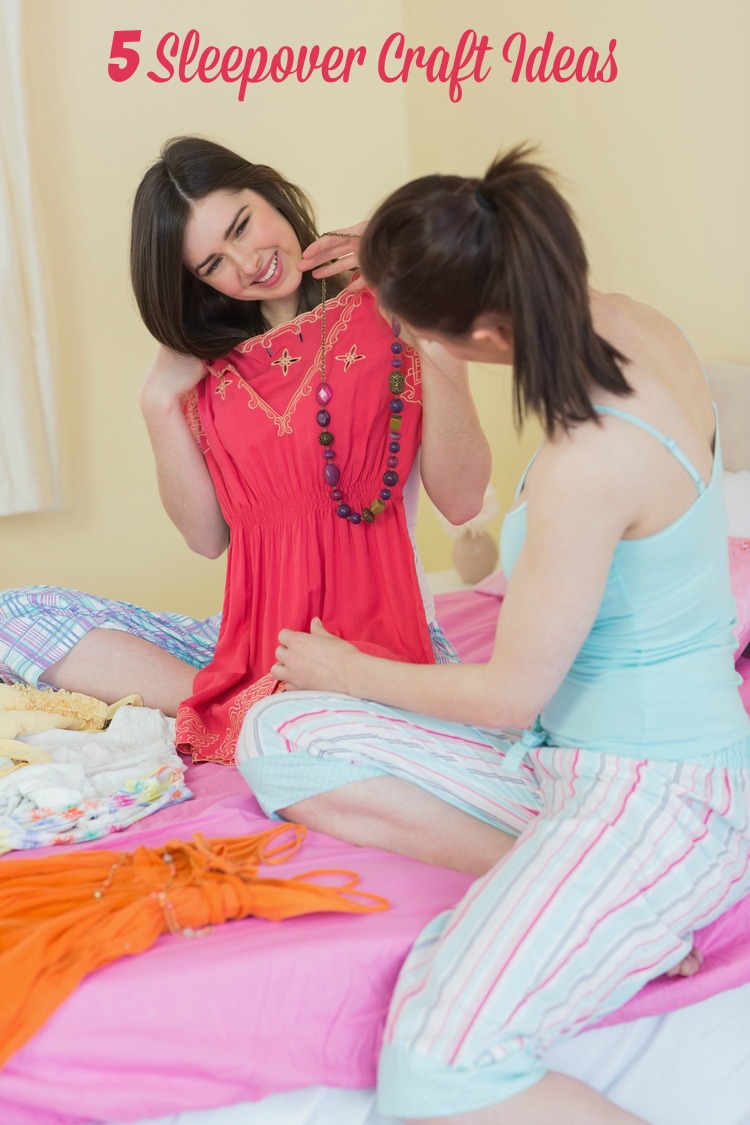 Sleepovers are a tradition that nearly every girl has partaken in. Filled with giggling fits, and secrets being shared you can't go wrong with painting each other's nails and trying out weird hairstyles. But why not go beyond watching Netflix and eating that much-needed junk food to something not so traditional? Whether it's just you and your BFF or a slumber party of 5, these activities are fun for everybody.
Sleepover Craft Ideas Every Girl Will Love
Baking
Food is really what brings people together, so make sure to try out some fun recipes at your next sleepover! For the sweet tooth in us all, there is a recipe for Chocolate Chip Cream Cheese Dip on Something Swanky that is absolutely to die for! There are so many add-in possibilities to make it, even more, yummy. You don't need the oven for that one, but you will for these buttery soft pretzels that I've at-home-tested myself time and time again. I've made these for my family and the families of my friends for a delicious customizable snack. I've modified them into pretzel bites and even added a tsp of cinnamon to the dough and dipped the baked product in melted butter and a mixture of one part cinnamon and two parts sugar for a sweeter treat.DIY Facial MasksWhile your dough is rising, you will have enough time to whip up your facial mask and relax with the ladies.
While your dough is rising, you will have enough time to whip up your facial mask and relax with the ladies. Parent Pretty has a list of lots of facial masks according to skin type that definitely comes in handy! Why not make it a whole at-home-spa by giving each other those classic mani-pedis? It doesn't hurt to pamper yourself!
Bracelets
Loom bracelets have been all the rage in the last couple of years, but what about other kinds of bracelets? DIY Ready has opened my eyes to the world of beaded bracelets that I can make from home! I think they look better than any boho-chic bracelet I've seen in a store, and you get the memory of making them with your best friend(s).
Cutting T-Shirts
Do you have a million one-size-fits-all boxy t-shirts from various events piled in your closet, or tucked away in a drawer never to see daylight again? I know I did until I decided to make use of my Hedley concert tee by slicing it until it looked cooler than before. Fringe is in fashion, and easy to do with old t-shirts. I started by cutting off the collar and expanding it to a scoop neck; followed by cutting off the sleeves to make it a tank. I put the shirt on for reference and marked a line where I wanted the fringe to start (where my cut should end). From the bottom, I cut upwards and stopped at my dimly drawn line and continued all around the shirt. Soon enough I had a fringed crop top suitable for summer (and other seasons when properly layered). But don't take my word for it; a step by step illustrated guideline is best for these projects! By the end of the night, you and your guest(s) will have a new shirt to take home just after finding the perfectly pinned guideline on Pinterest.
Dream Catchers
Why not end the night with making your dream catcher to ensure a good night's sleep? Originated from the Native American culture, dream catchers are made to "catch" bad dreams and leave only good thoughts while you sleep. With a quick trip to the craft store, you'll be well on your way to making yours. I made my dream catcher after I pinned this article I found on Pinterest, and I sleep with it hung above my bed every night.
What other sleepover crafts do you love to create?