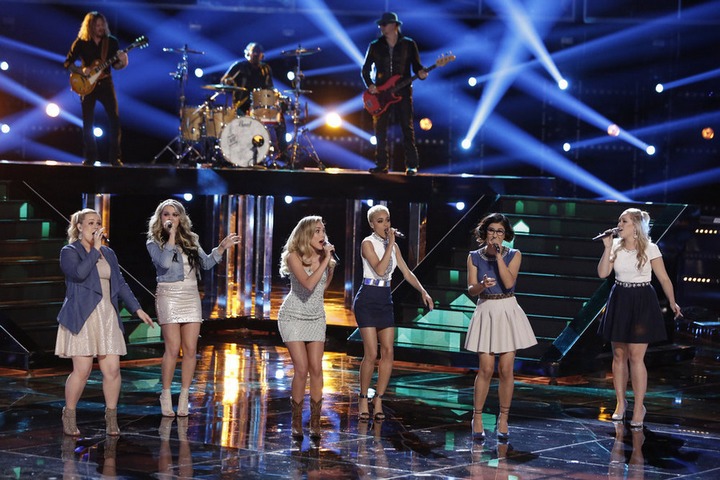 So, we have finally arrived at the end of Season 9 of The Voice. the final 4 sang 3 songs each but only 2 of them count for votes. They each sang a song of their choosing and a holiday song, which did count for votes. The third song is a duet with their coach, which does not count for votes. So, from Team Blake we have Emily and Barrett, from Team Gwen we have Jeffrey and from Team Adam we have Jordan.
The Voice Finale Performances and Results
Jordan– Team Adam- Climb Every Mountain from the Sound of Music Soundtrack- I thought the song started off slow and boring for Jordan. I guess because he seems to be the frontrunner that I expect so much more from him. The song does pick up and he ends the song on a huge note, which was amazing.
Emily– Team Blake- Blue Christmas by Elvis Presley- I love her voice and she did okay with the song. It wasn't anything earth-shattering but it was decent. She has a couple of pitch issues in the beginning but did better as the song went on.
Coach Duet: Barrett with Blake Shelton- Rhinestone Cowboy by Glen Campbell- They sing well together but Barrett's voice is so small compared to Blake's. Overall, it was good.
Jeffrey– Team Gwen- O Holy Night by Adolphe Adam- Jeffrey has pitch issues to start out the song. What is up with the pitch issues tonight? They did get the memo that this was the finals right? Anyways, he did good with this song but just not great.
Coach Duet: Jordan with Adam Levine- God Only Knows by The Beach Boys- This was awesome! They sound so good together. I think they need to record a song together one day.
Barrett– Team Blake- Die a Happy Man by Thomas Rhett- Yeah, so not feeling this performance. I know this song and I love this song but in my opinion, Barrett is ruining it.
Coach Duet: Emily with Blake Shelton- Islands in the Stream by Dolly Parton and Kenny Rogers- I like this. I think they sounded really good together and what I liked was that Blake's voice didn't overpower Emily's.
Jeffrey– Team Gwen- Stay by Sugarland- Wow! This was definitely the right song choice for him. He totally nailed this song.
Barrett– Team Blake- Silent Night by Franz Xaver Gruber- Nope, don't like this performance by Barrett either. He kind of added some country twang stuff to this song. This is a Christmas song, Barrett! I also expected him to belt out this song and he didn't.
Coach Duet: Jeffrey with Gwen Stefani- Leather and Lace by Stevie Nicks and Don Henley- What a hot mess this is! Gwen sounded awful and Jeffrey sounded okay, definitely better than her.
Jordan– Team Adam- Mary Did You Know by Michael English- Now this is the Jordan we all know and love. He did such an amazing job with this Christmas song. He hits all the notes right on target and doesn't hold back on the big notes.
Emily- Team Blake- Burning House by Cam- Emily has a beautiful voice, there is no question about that. I think she will give Jordan a run for his money for the winning spot. She had no pitch problems here, her notes were on target and the ending was simple and wonderful.
Live Finale: Part 2
Last night,  we had a ton of performers and performances. The show kicks off with the top 24 singing Lean On by Major Lazer and DJ Snake, ending with the top 4. Barrett and his former teammate, Zach, sings Forever and Ever Amen by Randy Travis.
Coldplay take the stage to sing their hit song Adventure of a Lifetime. Next up, Mark, Celeste, Darius, Regina and Nadjah all sing Love Train by The O'Jays.
I am honestly not sure why we need 2 whole hours just to announce one winner. But anyways, our first superstar duet of the night is Ricky Skaggs singing his song Country Boy with Emily. Jeffrey and Madi take the stage to sing Tears Dry on Their Own by the late Amy Winehouse.
Missy Elliott and Pharrell Williams take the stage to sing their new song WTF (Where They From). The next superstar duet is Usher singing his song, with David Guetta Without You, with Jordan. Sam Hunt is up next to perform Break Up in a Small Town.
Tori Kelly sings her song Hollow with Jeffrey and Wynonna Judd sings her song No One Else on Earth with Barrett. The Weeknd takes the stage to perform a medley of three of his songs: The Hills, Earned It and I Can't Feel My Face.
Jordan takes the stage with Evan, Amy, Korin, Regina and Mark to sing Journey's hit song Any Way You Want It. Emily also has a group on stage with her to sing Summer Nights by Rascal Flatts: Ivonne, Nadjah, Riley, Morgan and Shelby. Justin Bieber sings his newest hit Sorry for the night's final performance.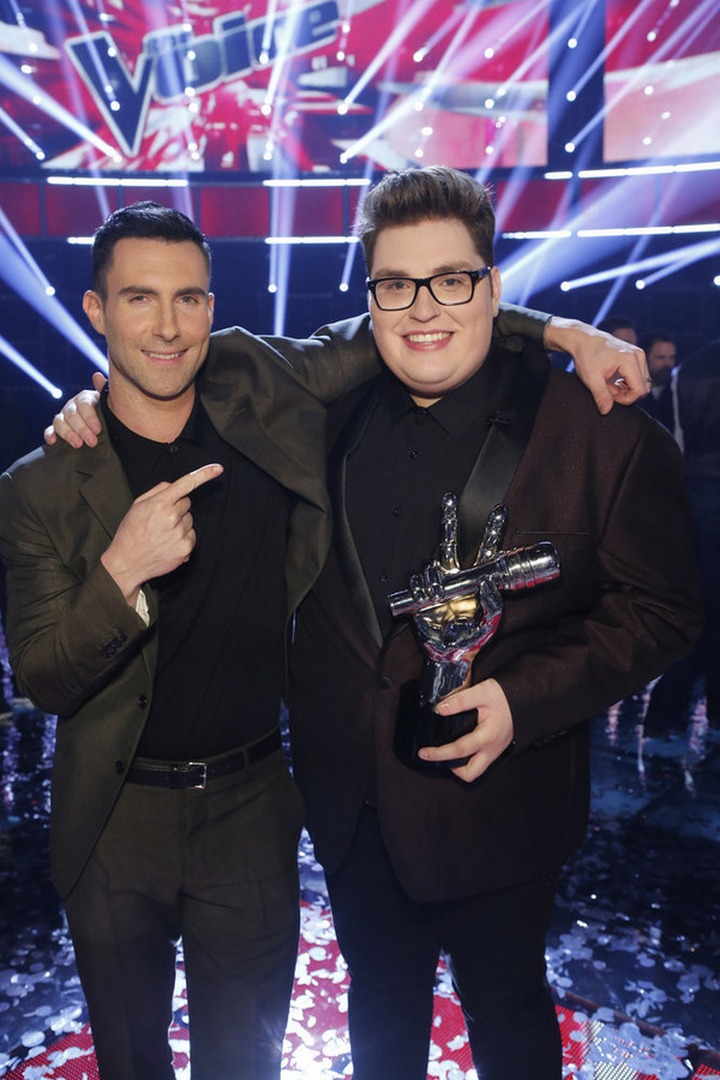 The top 4 take the stage to find out who is crowned The Voice and wins a recording contract with Republic Records. In 4th place is Jeffrey, 3rd place is Barrett and 2nd place is Emily so JORDAN IS THE WINNER OF THE VOICE!! I am so excited he won, he deserves it so much. And that ends season 9 of The Voice.
What did you think of The Voice finale? Were you happy with the winner? Tell us in the comments!