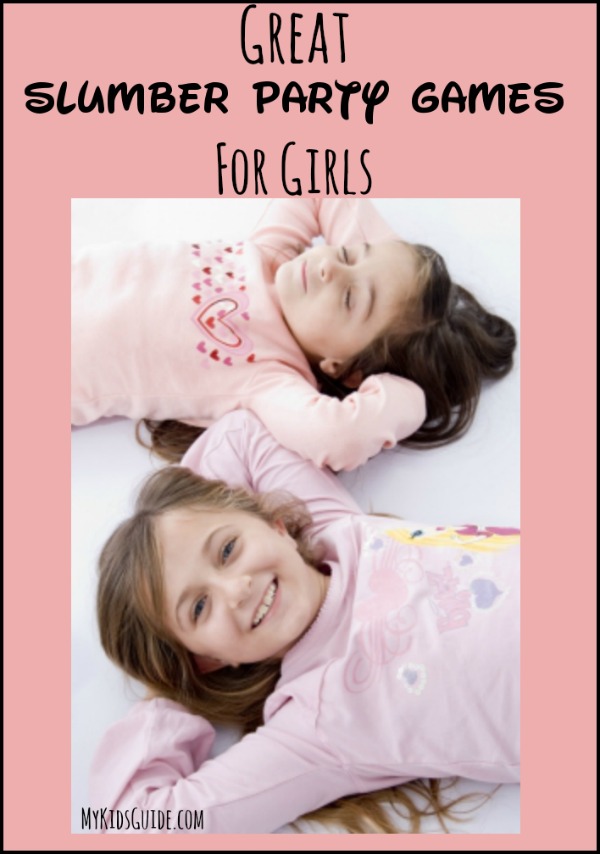 All little girls love having their friends come over for a sleep over, but sometimes slumber parties can be tough to plan.  Not only do you want to have enough food, drinks and movies, but some Great Slumber Party Games For Girls too!  While watching a scary movie or the latest chick flick may be a fun idea, they will likely get bored and want something else to do.  That's where these fun and classic games come into the picture.
GREAT SLUMBER PARTY GAMES FOR GIRLS
Truth Or Dare:  This is the most popular of all the slumber party games for girls!  Set limitations for safety, but have fun watching the girls do things like eating a pickle dipped in whipped cream and sprinkles, or run around the outside of the house shouting that they love whoever their current crush is.
Related posts
Tissue Paper Wedding Dresses:  There is nothing more fun than dressing up and pretending to be a bride.  A great fun slumber party game for girls is to hand out the crepe paper, toilet paper or tissue paper and have teams of 2-3 girls create a paper wedding dress on one of their team members.  They must model their dresses and be judged for the most creativity or best dressed.
Makeovers:  Grab your box of makeup samples or head to the local discount store for the $1 bins of makeup and stock up to let the girls do makeovers on each other.  Make sure to monitor if you let them use things like curling wands, hot rollers or flat irons.
Spin The Bottle Of Nail Polish:  Instead of the classic kissing game with a bottle, this is made fun by changing out the colors of nail polish that are spun. Whoever the bottle points to has to paint one of their nails that color.  You end up with colorful nails and tons of giggles.
Scavenger Hunt:  This is a great activity to do if you have other parents willing to help by driving the kids around town to take pictures with various things like a lamp post, a recycle bin or other fun and creative things.  You can also do this in your home, but it tends to get a bit harder in cramped spaces.
Two Truths And A Lie:  This classic is a great way for girls to get to know each other.  Go around the room and take turns telling two things that are true and one thing that is a lie.  Let the other girls in the group try to figure out which is the lie.  This is a great way for kids to share things others might not know, but they are proud of.
Next time you are planning a special sleepover for your daughter, check out this list of great slumber party games for girls for ideas to keep them occupied.  Remember to always have rules so nobody gets hurt, and everyone has fun together.  Don't forget to check out our other great ideas for Spy Party Games For Kids too! Still need ideas? Check out all our party games for kids!
What are your favorite slumber party games for girls?