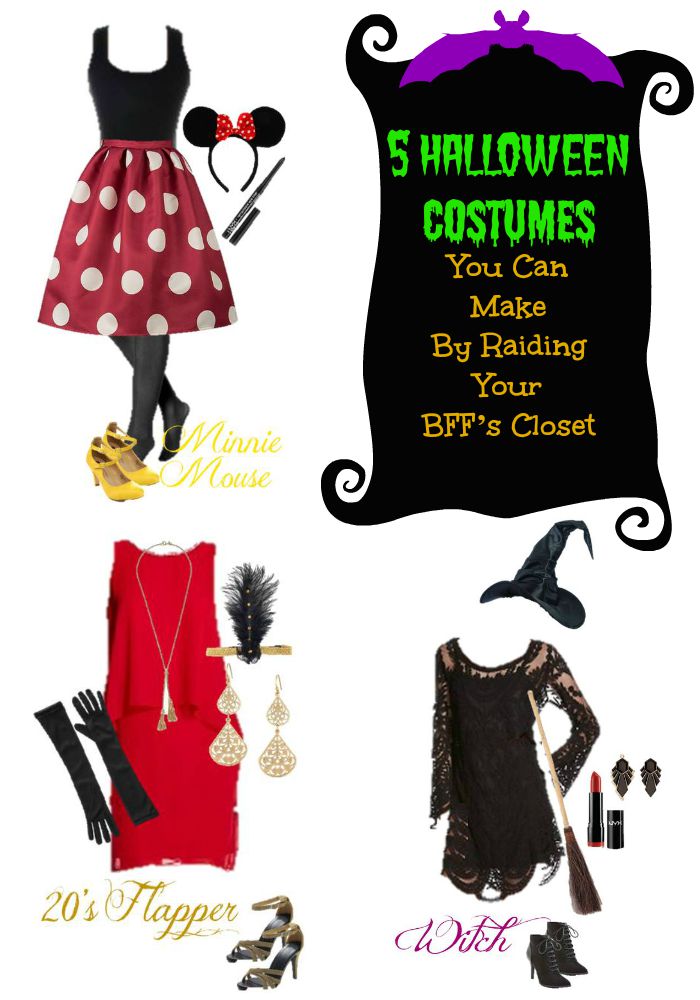 Halloween is almost here and I have been dreaming about all the amazing costumes I can wear and make. I am a girl who attends a variety of Halloween events, and I like to mix my costumes up so I do not look the same every time. Here's my secret, I raid my BFF's closet! Seriously between my BFF and I, we were able to pull together five hot costume ideas in no time at all and use mostly pieces we already have.
5 Teen Halloween Costume Ideas You Can Make By Raiding Your BFF's Closet
If you do not have all the items you need to pull together one of these fab teen costumes, I have included some affiliate links below. I think these choices at Amazon, Modcloth and Target all have budget friendly choices to fill in the gaps for your costume.
Witch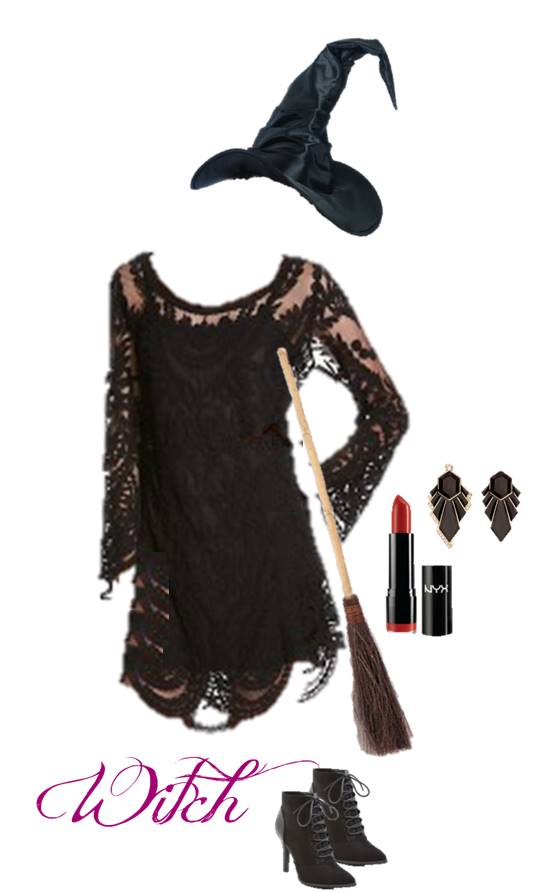 You can make a witch costume from any black dress, but the lace looks extra special on this long sleeve tunic dress. Bump up the volume with cute booties and bright red lipstick. Add some creepy Halloween nail art to go along with your costume as a finishing touch.
20's Flapper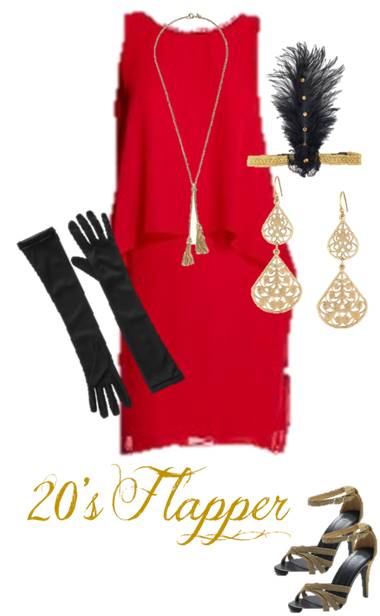 Flappers were the fun girls of their era, and this costume may have you kicking your heals up. Your dress should be sleek, a shift dress was in then and so was lots of fringes. Add lots of embellished gold jewelry to this costume for that expensive 20's look. Don't forget the feather headpiece!
Ballerina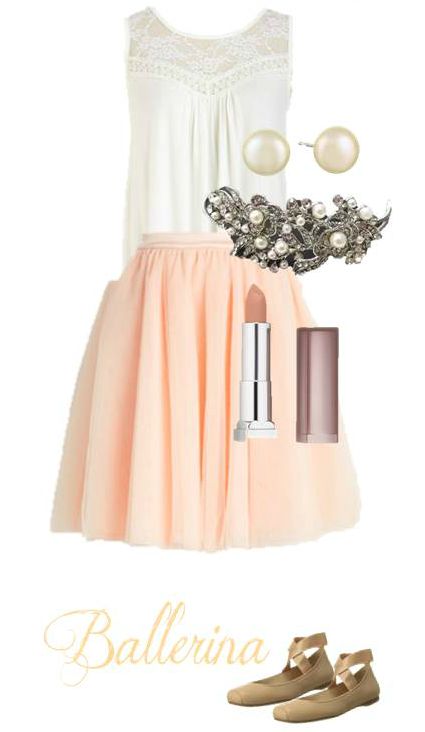 My BFF came up with this on point outfit. Pair a dreamy pink skirt with a tight fitted top with ballet flats and ta-da, ballerina. Keep the accessories classic and sparkly for this dreamy look.
Minnie Mouse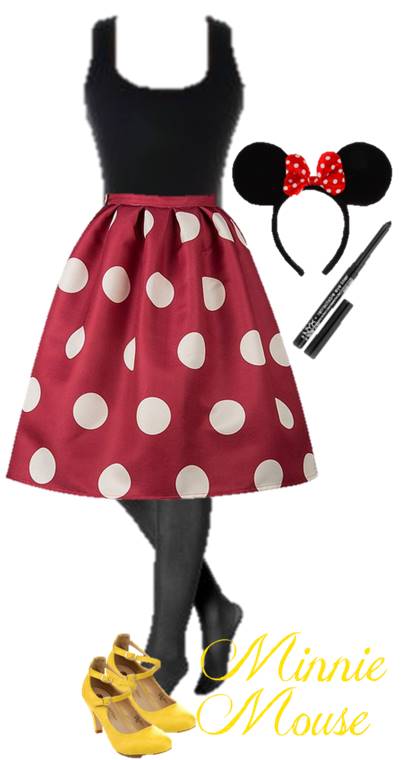 This costume is totes adorbs. I would be spinning all night in the cute Polka Dot Skirt. What really makes this look is those bright yellow pumps over black tights, very Minnie Mouse! Use a dark eye pencil to give your eyes an open-eye, cartoon character look.
Gypsy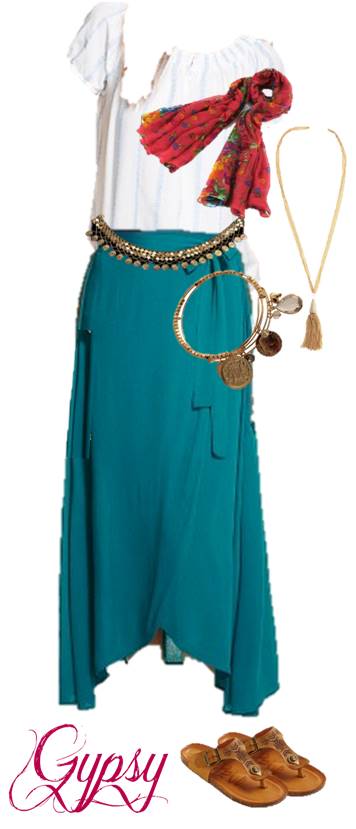 All of my bohemian chic girls, pull out your favorite maxi skirt and peasant top for this breezy look. Make sure to stack on some lots of dangly jewelry. The coin belt really pulls together these pieces into a fab gypsy look if you can get your hands on one.
I am totally mixing up my costume for all the parties I am attending this year. I have some plans for my own epic Halloween party with the ideas I wrote about in the post 6 Fab Halloween Party Games Your Squad Will Love. With these easy ideas, I can mix  up my costume between the parties without spending a fortune.
Which Halloween costume is your fav? Tell me in the comments!