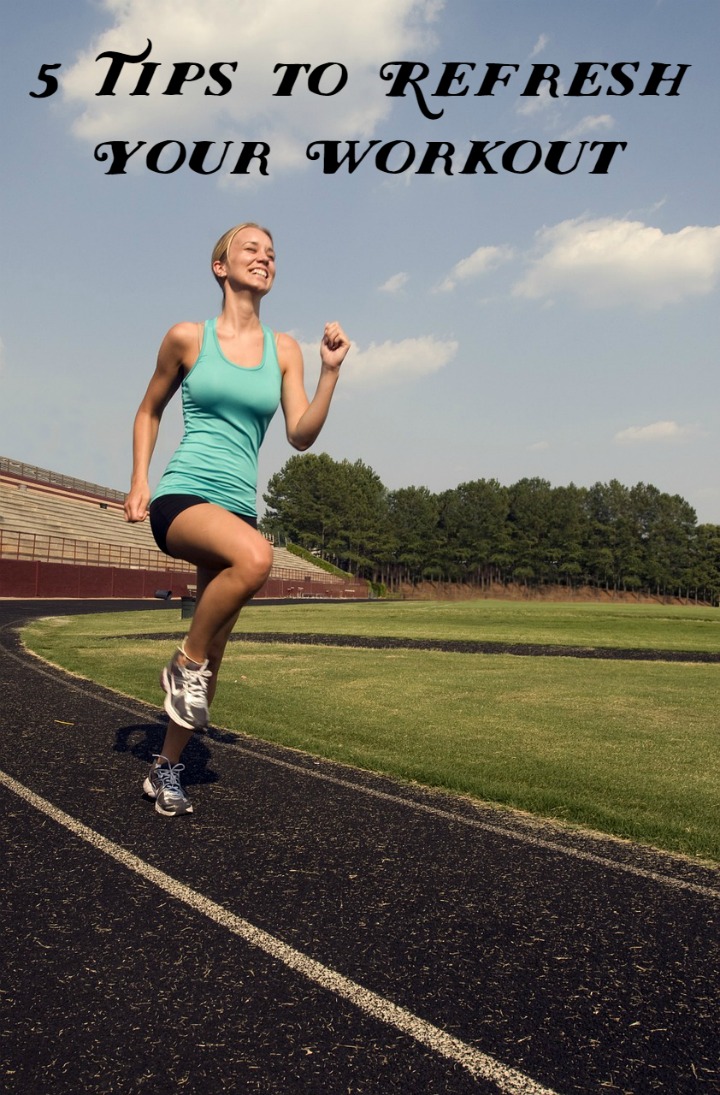 January is a great time to switch up your workout schedule. A new year is a perfect time for a fresh workout. Or maybe you're using 2016 as a chance to get back into the swing of things, regardless we have some tips and tricks guaranteed to spice up your fitness regime. I can't say it enough – exercise because you love your body and all that it can accomplish. It's not about hating the way you look; it's about being appreciative. I believe in you. Let's spread positivity and focus on self-love this New Year. So are you ready to refresh your workout for the New Year? Check out our tips below!
Tips to Refresh Your Workout for the New Year
1) Something New – Are you getting bored of running the same route every single day? Exercise should be fun and exhilarating. Find a form of exercise that makes you feel happy and confident. Mix it up. Research some group classes in your area. Why not try something new? Drop into a hot yoga class, or kickboxing, or a dance class! Try different classes and find a balance that you love between strength and cardio. If you love what you're doing you're more likely to stick with it.
2) Home Workouts – Whether you need a quick pick me up in the morning (I like 5-10 mins of skipping to get my heart pumping at the beginning of the day.) or prefer to do your whole workout at home, don't worry! You have tons of options. Simple exercises such as planks, chair dips, push-ups and box jumps can easily be executed in the comfort of your own home. Click here for some home workout exercises. I also like some of Jillian Michaels workout videos on Youtube. Click here for the one I use.
3) Workout Buddy – Recruit one of your friends to exercise with you or sign up for a weekly class together. Life can get hectic but making time for your friends is extremely important. Why not hang out with your besties, while sweating it out? Having a workout buddy will push you and keep you motivated.
4) Stretch – Stretching is so important when you finish working out. After workouts, your muscles are still warm which, is the ideal time to stretch it out. Stretching will help you to prevent injuries and bounce back quicker after a workout. Take time and enjoy this part of your workout. This is your reward for a great sweat session!
5) Fuel & Hydrate – Fueling and hydrating properly is crucial when it comes to feeling your best. Eat lots of veggies and fruit. That green stuff (a.k.a. spinach and kale) is really great for your body. Protein is also extremely important to help repair and strengthen your muscles. When you fuel and hydrate properly you'll begin to notice that your workouts will become easier as your body gets stronger. I always have a water bottle with me. Hydrating is crucial because it keeps your body in a state of readiness. If you find it hard to drink a lot of water, try flavoring it naturally by adding some fresh berries, citrus fruits and/or mint leaves. Refreshing!
Keep these 5 tips in mind as you refresh your workout in 2016. Balance is key but make sure that you're having fun as well. I'm not saying every workout should be fun and easy but rather fun and challenging. Show 2016 what you're made of and rock it! You've got this. At the end of the day, it's not about how you look, it's about how you feel and your health. Strong is beautiful. This is OUR year!
Do you have any other favorite tips to refresh your workout? Share them in the comments below!