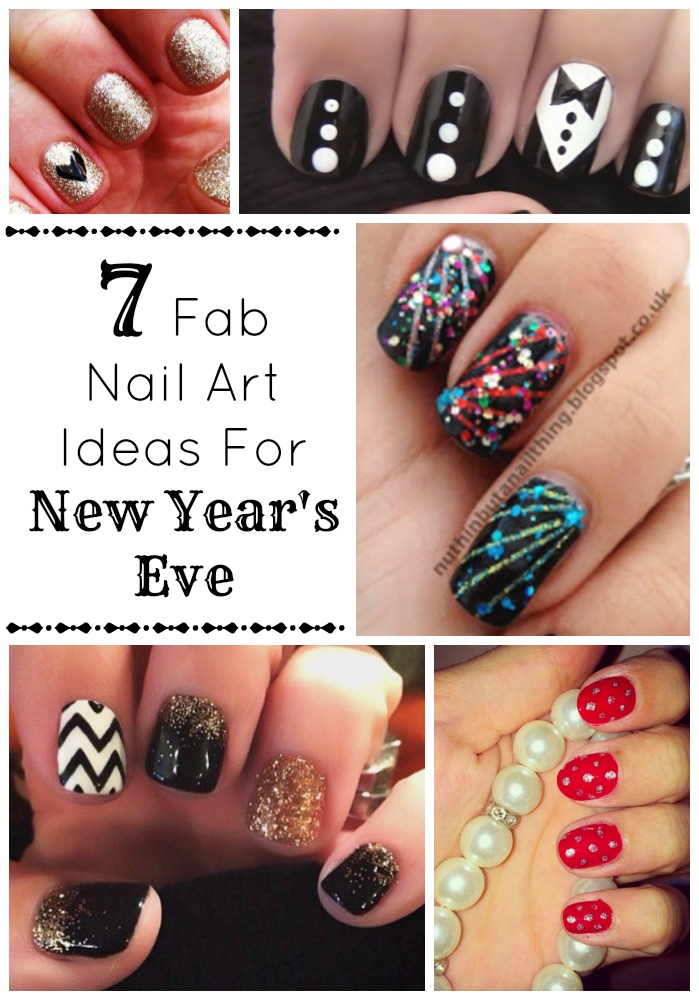 Hello my lovelies! The holiday season is one of my favorite times to give my usual nail art a little extra sparkle for New Year's. After all, what better time to shimmer then New Years?  I'm ready to celebrate, and my nails are going to sparkle and shine for the party I have planned.
7 Fab DIY Nail Art Ideas For New Year's
I checked all around the internet and found my top fav manis that I want to try on my own nails. Now I can't decide which beautiful nail art should be my look for New Years. Check out my fav ideas below!
I *Heart* New Years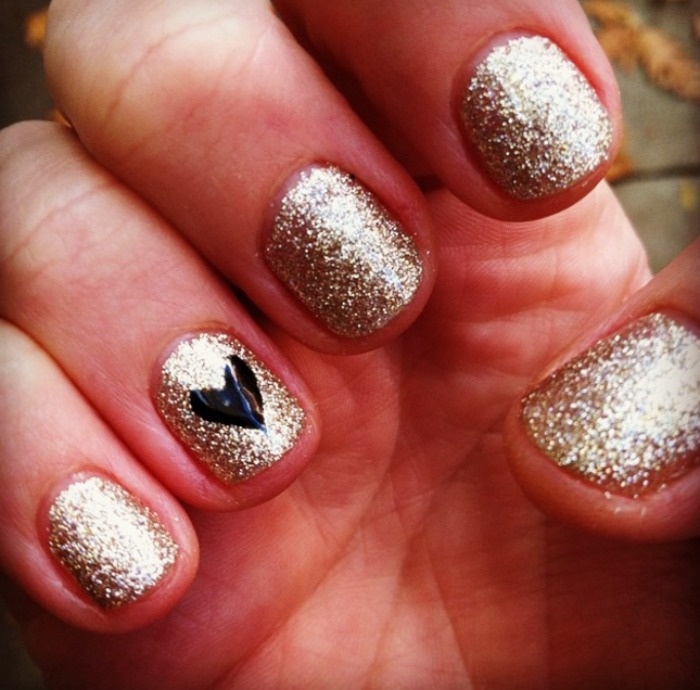 I love nails that make a statement. These adorable gold sparkly nails from Instagramer pdxroyalty have the perfect balance of sparkle and love. I want to try these with a red heart too!
Baby, You're A Firework!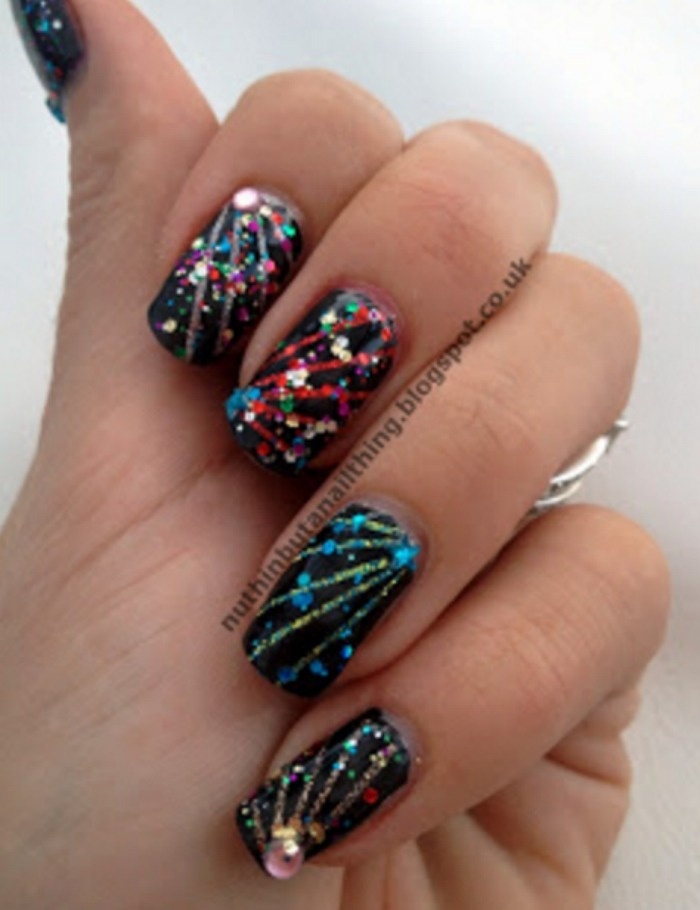 Nothing says New Years to me like some fireworks with my bae. I love the glittery firework art nuthin but a nail thing created, it's beautiful! Get yourself several bottles of colored glitter paint stat!
Sparkly Polka Dots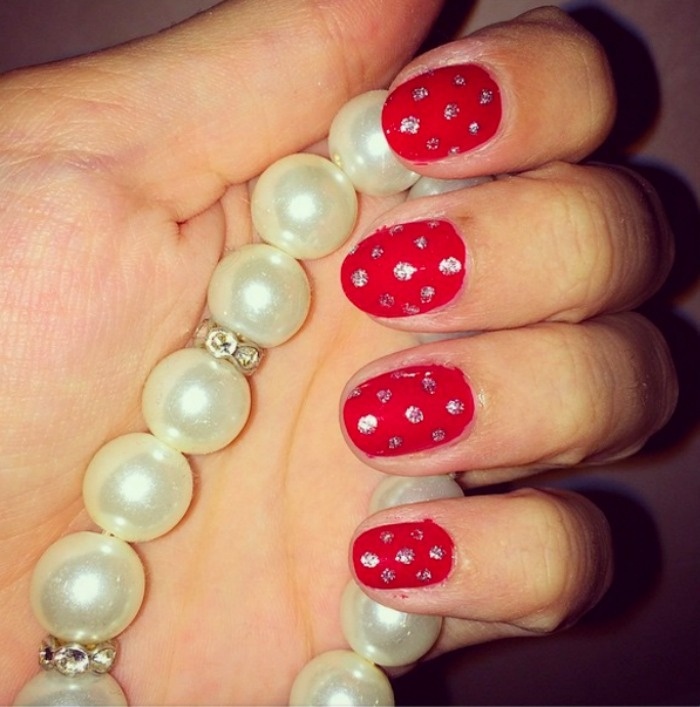 My BFF always jokes that polka dots are "always all the rage," and she make sure to regularly work them into her wardrobe. This manicure from Instagramer mischakaro is the perfect look for the holidays. These silver polka dots are tots adorbs and are a great style to ring in the New Year. I'm sharing this one with my BFF as I type!
Platinum French Tips

Over on YouTube, cutepolish will give you a full tutorial and show you how to create this beautiful and sparkly French manicure. I love the crisp design with the pop of glitter, perfect for a bit of sparkle as the ball drops.
Related: 5 Best Nail Art Designs On Pinterest for Back to School
Tuxedo Black Tie Nails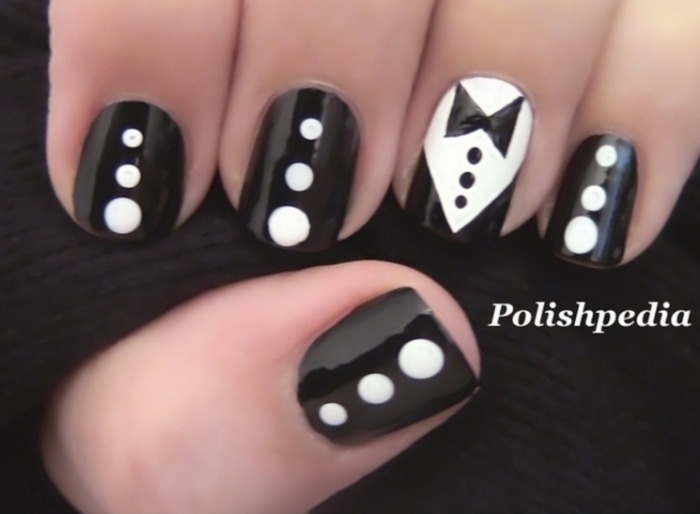 If you are planning on giving your nails a fun but classy look, you should give this Tuxedo Black Tie nails a try from Polish Pedia. This manicure is adorable and perfect for ringing in the New Year in style.
Sparkly Nude Nails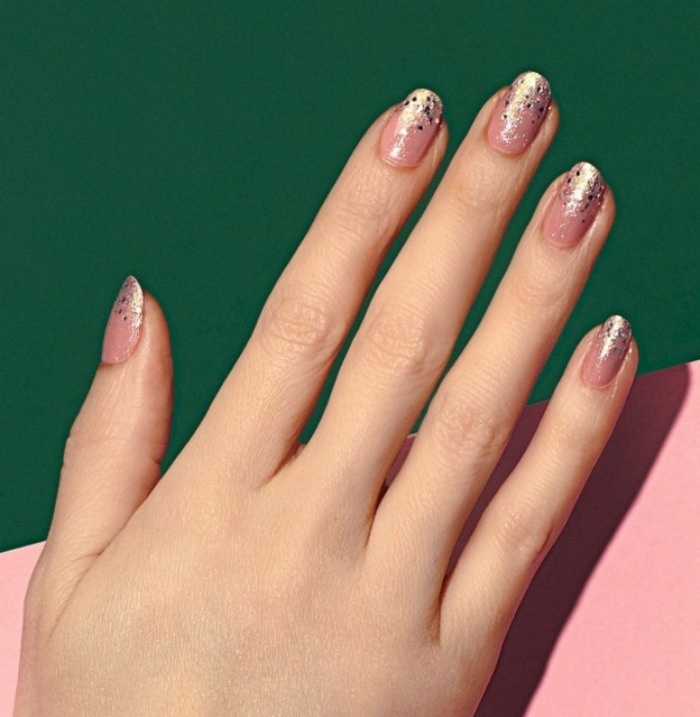 This beautiful pale pink mani from Instagramer paintboxnails is gorgeous, and a look I could put together in a flash. The nails are frosted more and more with beautiful silver sparkles the closer you get to the tips. This beautiful nail art is perfect for the laid back girl who wants to add an extra touch of sparkle for the holiday.
Related: Fall Nail Makeover Ideas That You Will Fall For
Chevron & Sparkle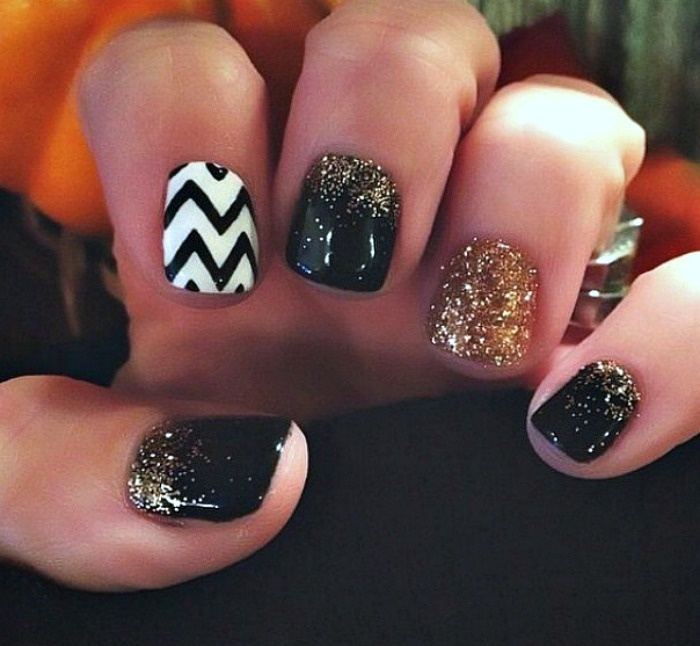 So the first thing that is totally winning about this manicure from Instagramer st3fffy is that this design looks complicated at first glance. Taking a closer look, this is nail art I know I could total pull off as the designs for each nail are simple. Pick up a black nail art pen to help you get the chevron look just right for this gorgeous nail art design.
So dear readers, which nail art are you going to try? Which one of these fab looks should I make my look for New Years? I'm so conflicted, I just can't even. I love them all! Tell me which nail art design you would pick in the comments!