Today I'm sharing my favorite romantic hairstyles for New Year's Eve! I plan on celebrating New Year's Eve with a bang this year. I want all of my pictures with my friends to be on point, so I'm working on putting together the best look for New Years. I love the waves I normally wear, but I wanted to turn it up a bit for the holiday.
I did what most of us do I turned to the internet! There is some much beautiful hair inspiration out there. Here are some of my favorite hairstyles for New Year's Eve from around the web.
8 Hairstyles For New Year's Eve
(All Photos via Pinterest)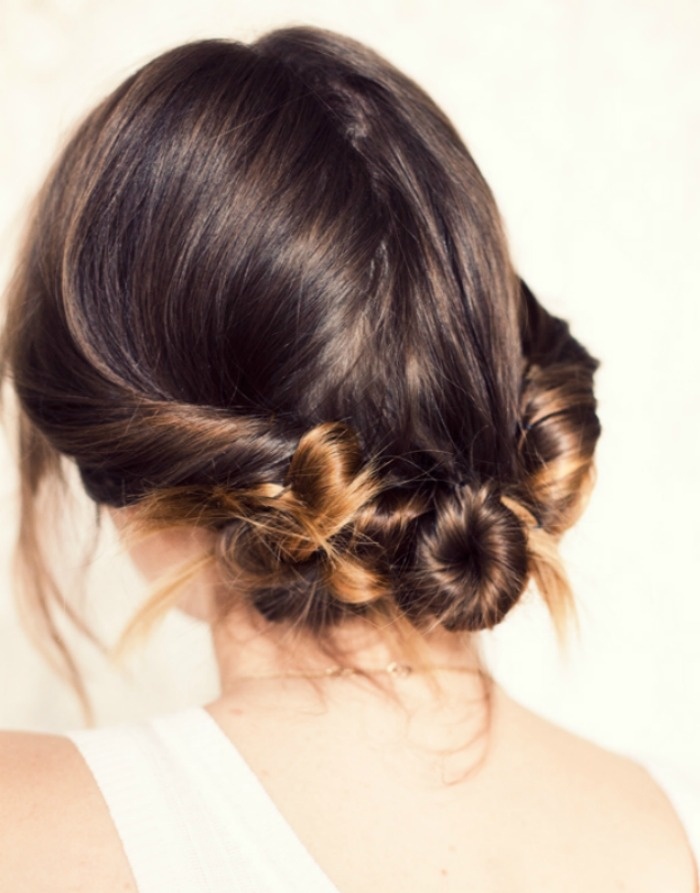 Three Twisted Buns: Why have one bun when you can have three? This hairstyle is totes adorbs and works particularly well if you have highlights or pops of color in your hair. I have added some red and purple in my hair, and the twists in this style will make the color pop.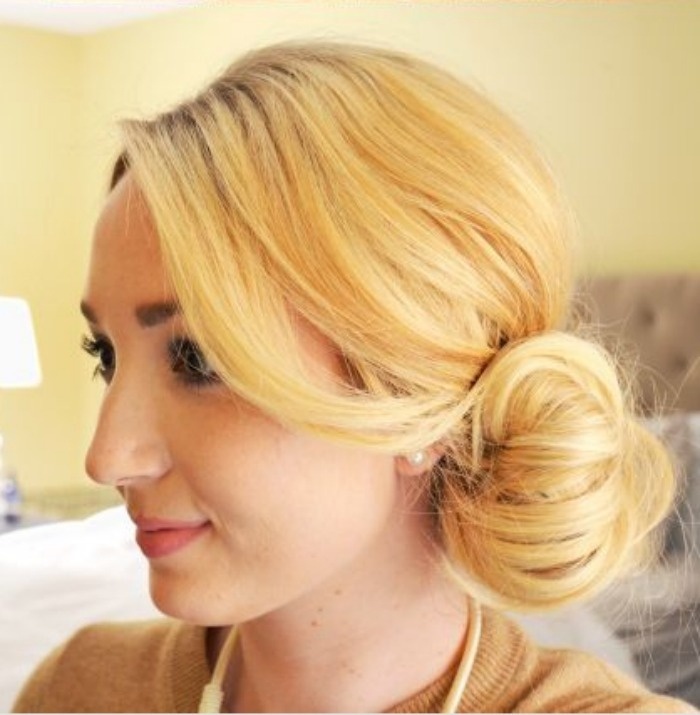 Side Swept Bun: This cute and classic side-swept bun is such a glamorous look. Leave a few loose tendrils to softly frame your face. I would pair this with a bright color lipstick as it is still one of The Best Makeup Trends For 2015.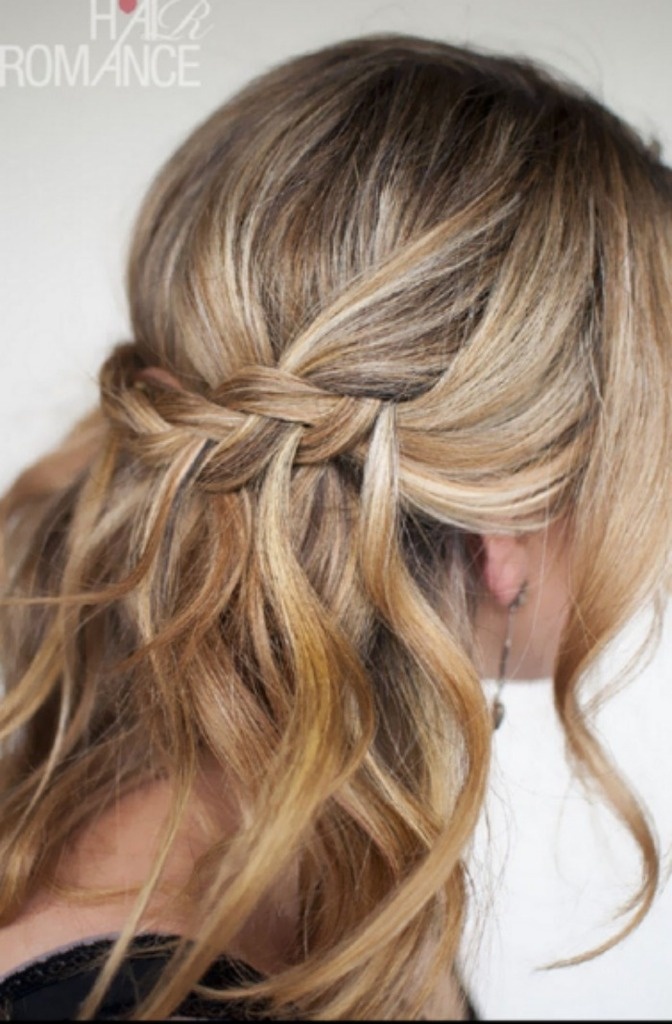 Waterfall Braid: This beautiful braid is a bit romantic, and I love it. You may even get a kiss when the ball drops! This one may take a little more time to get that braid just right.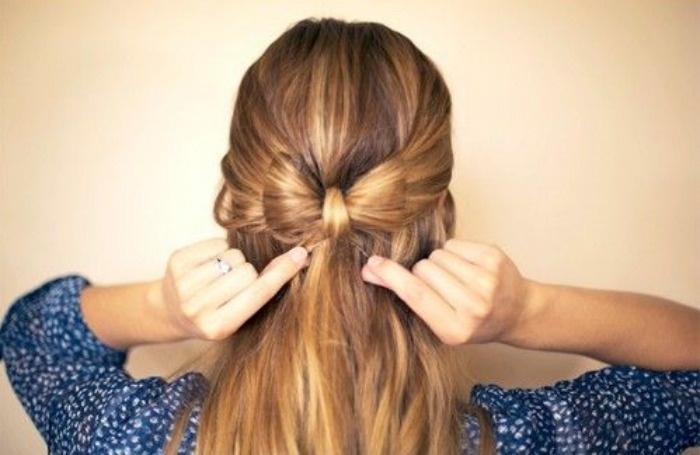 The Hair Bow: I love that your hair becomes the accessory in this look. This fancy little bow has a fun, party vibe to it. I would style this with some eye makeup that makes my eyes pop for a doe-eyed look. Too cute!
Related: Your Holiday Makeup Guide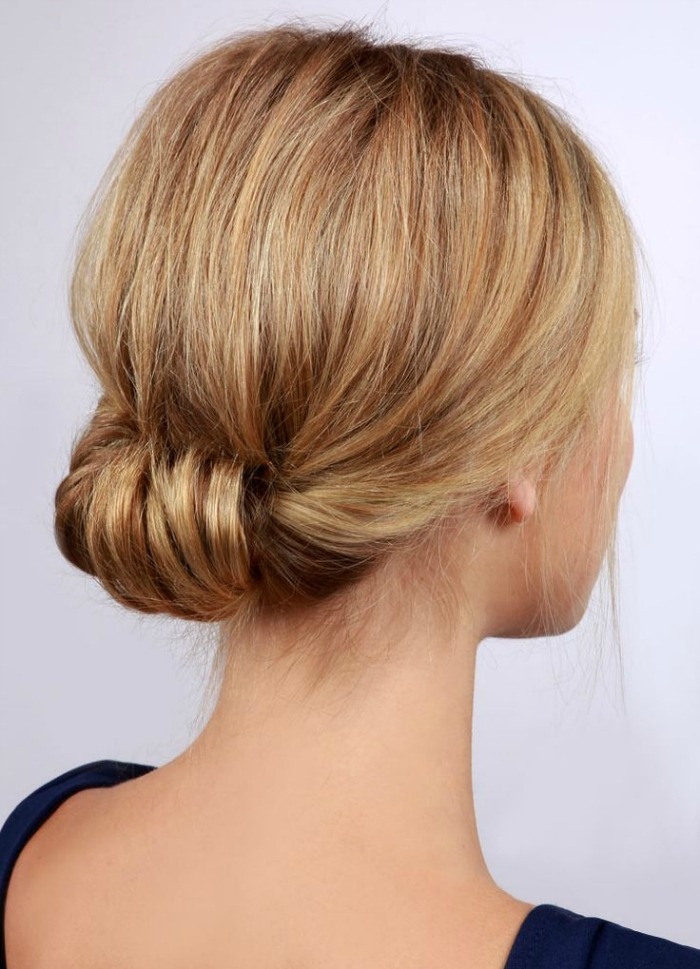 Low Rolled Updo: This hairstyle will work well with medium or long hair and is too cute. I could see wearing this to school, or glamming it up with a few pretty pins for my New Years party. This is a sleeker updo look that even I can pull off with bobby pins. I can usually wield a few bobby pins with ease, but I leave the handfuls of pins to the pros.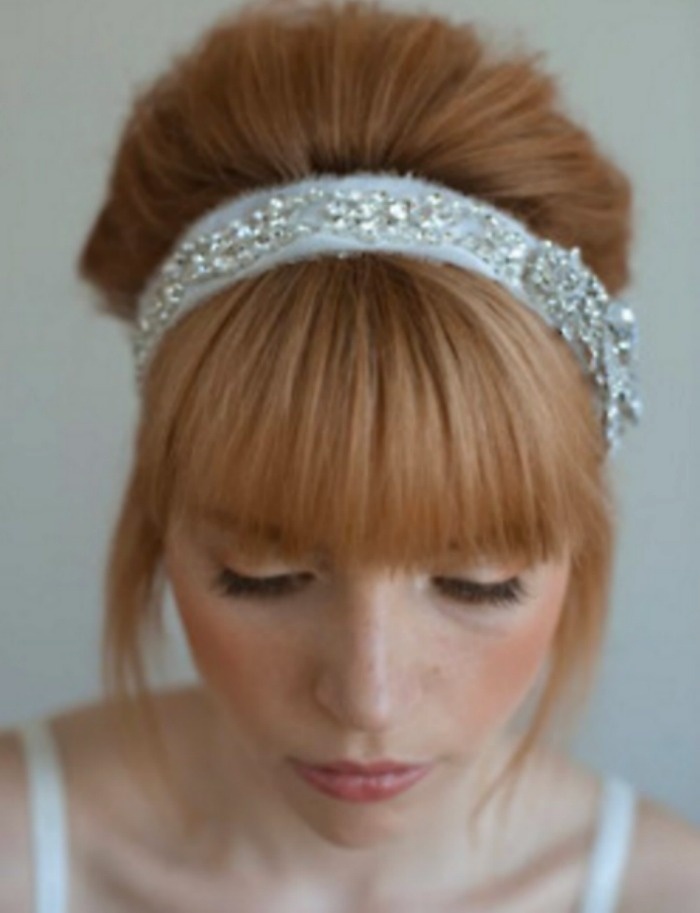 Jeweled Headband: This one is simple but comes off looking so on point. Put your hair into a low bun, and then add a jeweled or sparkly headband to finish the look. Bun + Sparkly Headband = winning!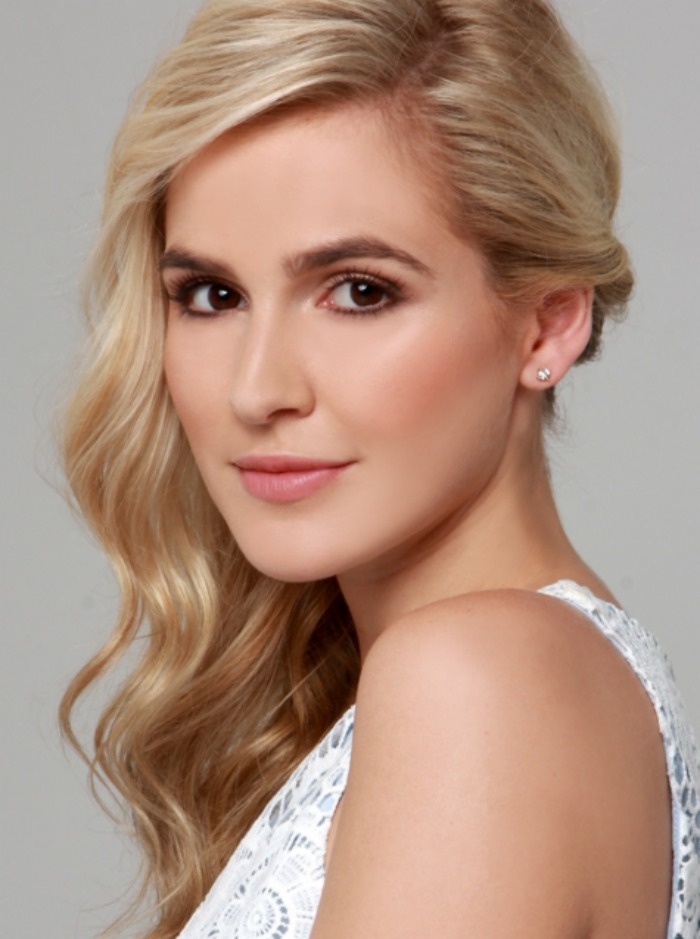 Side Swept Curls: This look is super glam and easy to pull off. Sweep your hair to one side and create some big curls or waves with a curling iron. Then just bobby pin one side back from your face. Beautiful!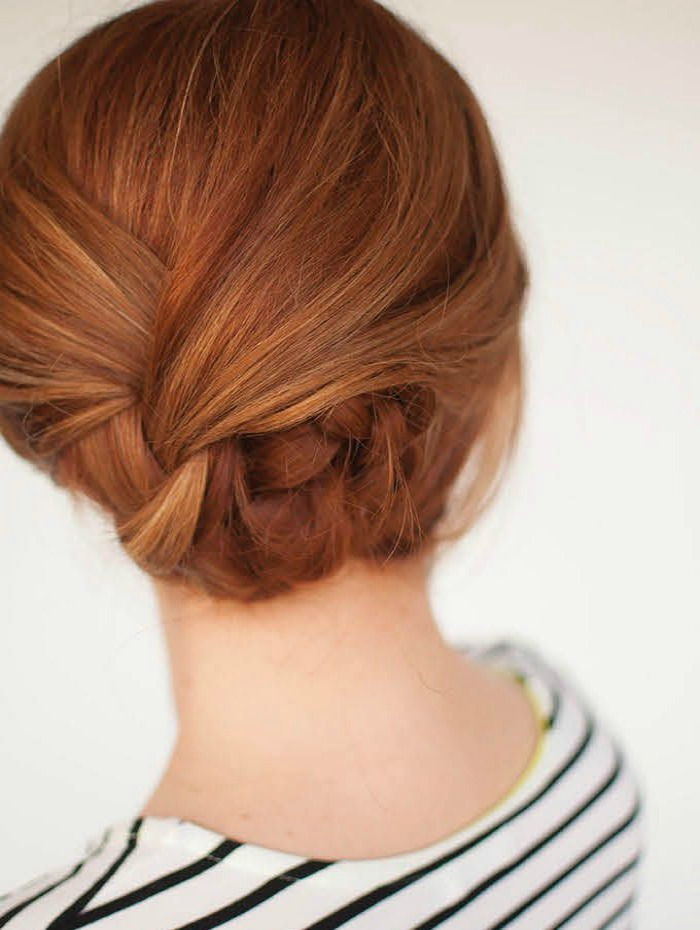 Braided Updo: Here is another gorgeous look that I can totally recreate myself. The intertwining braids make this look seem more complicated than it is, and is totally chic.
I still haven't decided for sure which look I am going to go with. I am leaning towards the three twisted buns, but I also like the fun vibe from the hair bow.
Which are your favorite hairstyles for New Year's Eve? Tell me in the comments!