New Year's is a great time to be bold and experiment with fun party looks with your makeup.
Celebrate the New Year with a hot look that will bring 2016 to its knees.
After all, a New Year calls for a sparkly look that makes you feel both beautiful and confident.
I have rounded up some of my favorite makeup ideas in the post below.
Take a peek at these looks that will have you grabbing your makeup brushes to practice these smoking looks.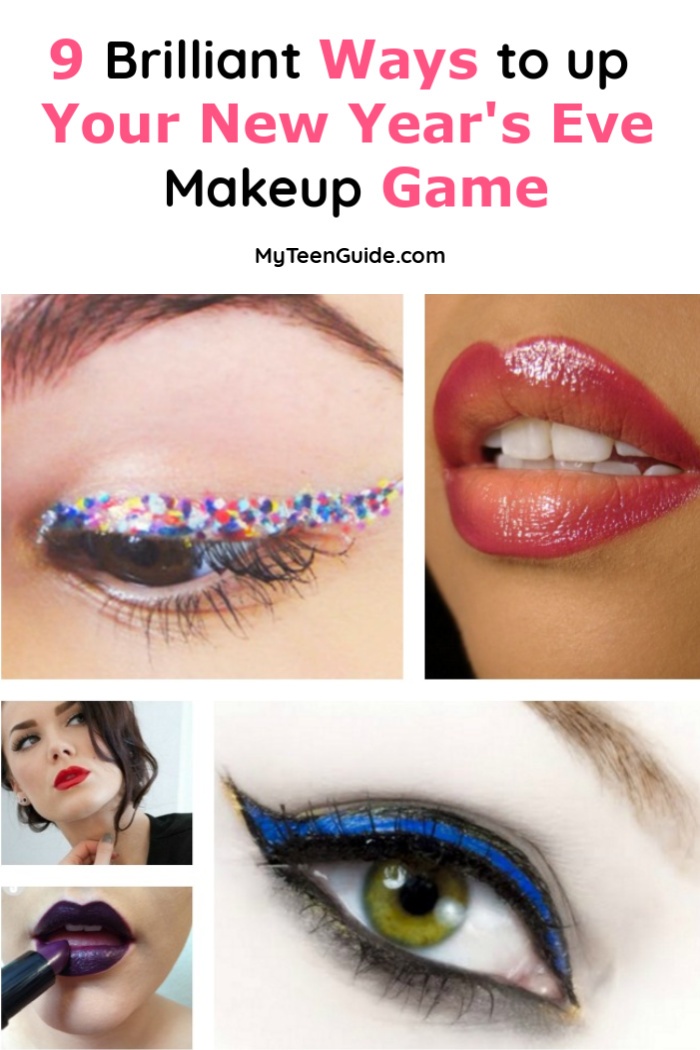 Makeup Looks That Will Up Your New Year's Makeup Games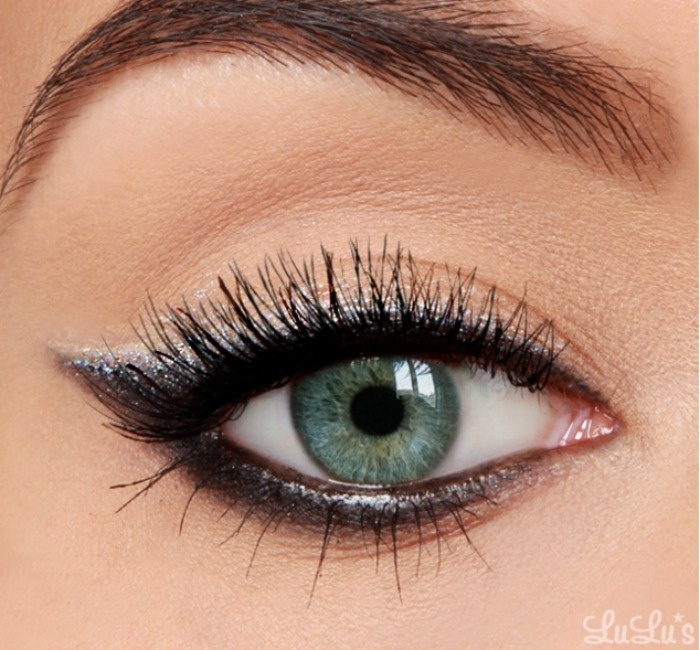 Sparkle Winged Eye– I love the drama of winged eyeliner, but it is just not a look I would pull off on just any day.
New Year's Eve is a great time to add a little drama to your makeup and this looks it to the table.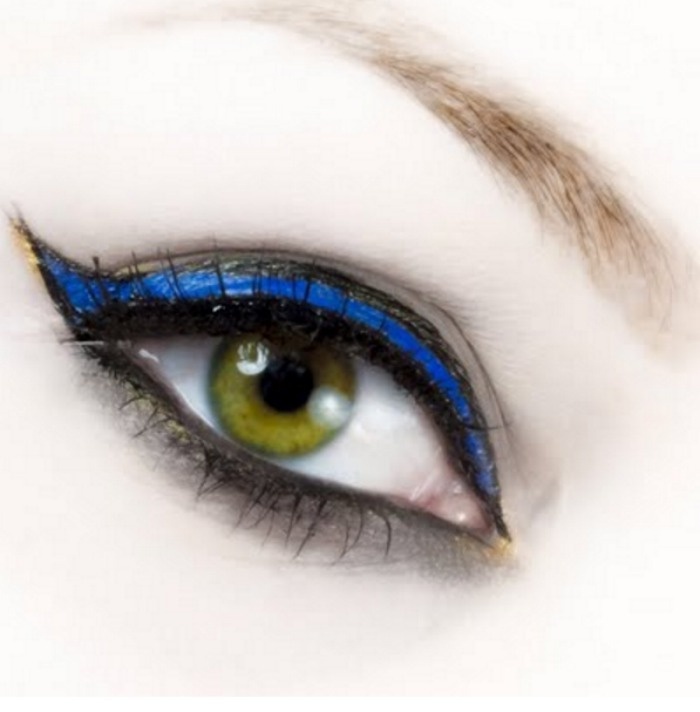 Not Your Average Cat Eye– Love color? You can transform into a smoking hot cat eye look.
A cat eye look has the eyeliner drawn in more of an out and down direction to give a more dramatic look.
Add a pop of color with a colored liner to add even more drama. Meowwwww!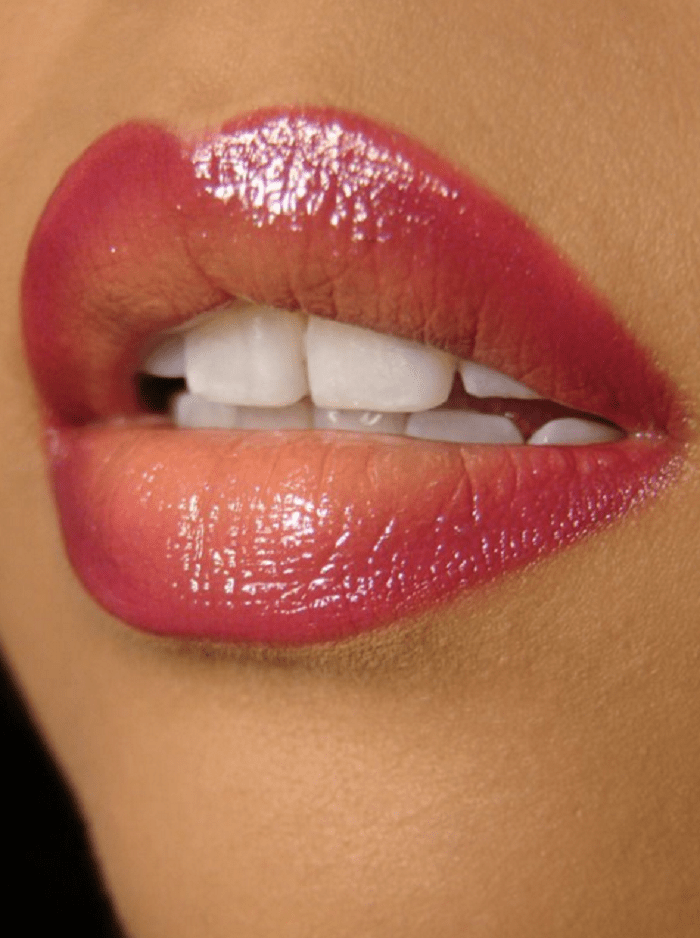 Ombre Lips– Why stick to just one lip color when you can blend two?
Check out this beautiful ombre lip style that is perfect for New Years.
This pretty pink look will show off your smile as you cheer on 2016.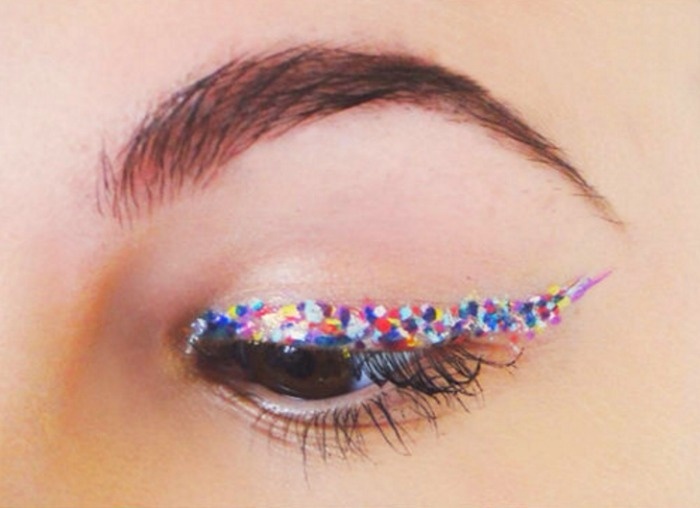 Confetti Eyeliner– Wow, what a fun look!
If you want to try a look that will totally stand out from the crowd, this playful look is for you.
Pick up several colors of liquid liners and give yourself this dotty look that looks like glitter from further away.
Related: Hottest Makeup Trends for Fall 2015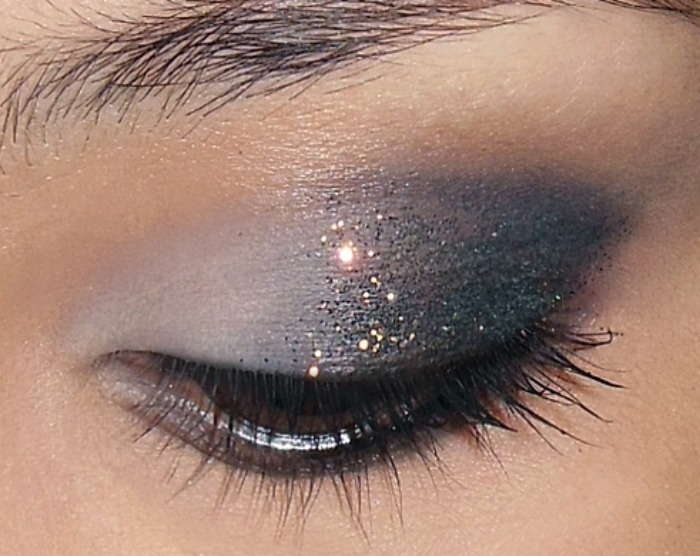 Glitzy Starry Night Eyes– This look is soft and dramatic all at the same time.
I love the blended effect on the eyelid as it changes from silvery to lighter grays, and the glitter adds a touch of glitz.
This eye look will leave your date wondering if they fell into the night sky or your eyes.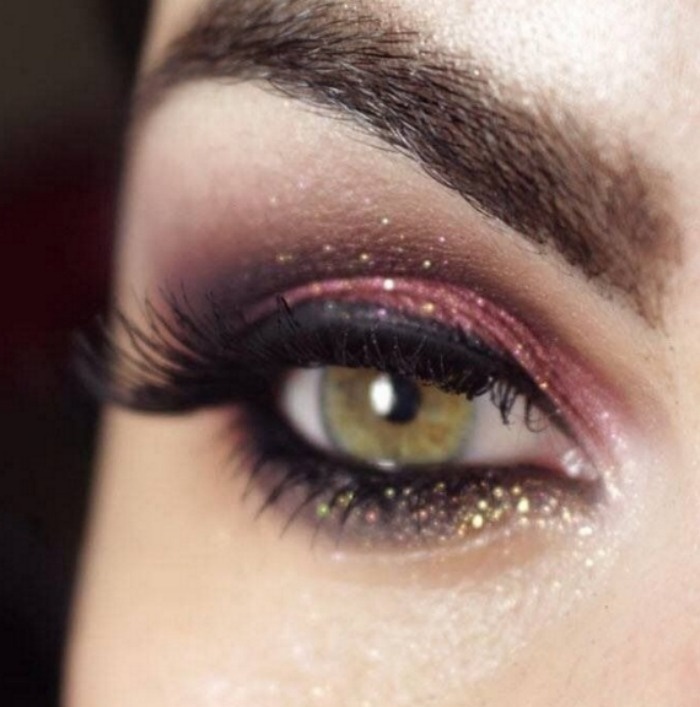 Smokey Eye In Pinks– If you have pink or purple planned in your New Year's outfit, you can light up your look with this beautiful smoky eye.
A smoky eye is one of my favorite dramatic looks, and I like being able to change it up with some color!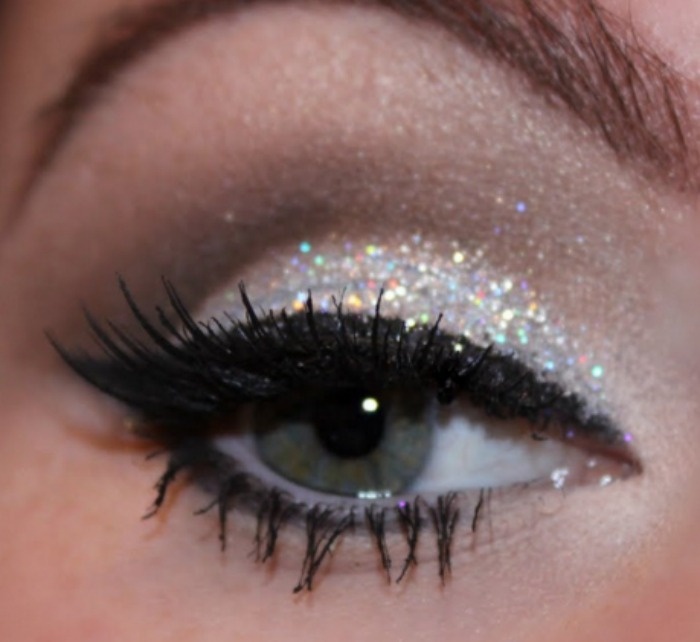 Fairy Dust Eyes– If you are the romantic type, you need this fairy dust glitter look.
Show off your eyes with the perfect crystal glitter accent that are sure to make your eyes shine.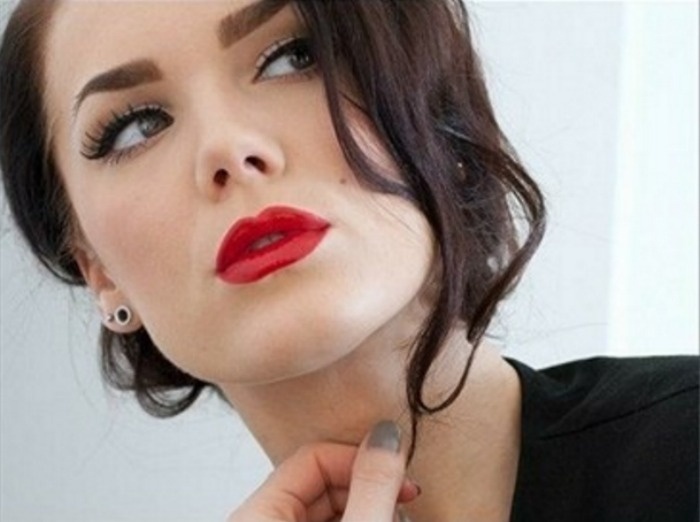 Bright Red Lip– A bright red lip is a classic way to brighten up your look.
I am a sheer lip kind of girl, so New Year's is a great time to experiment with a brighter lip.
Pair the brighter color with a gray smoky eye for a smoldering makeup combination.
Related: 6 Killer Back to School Hair Styles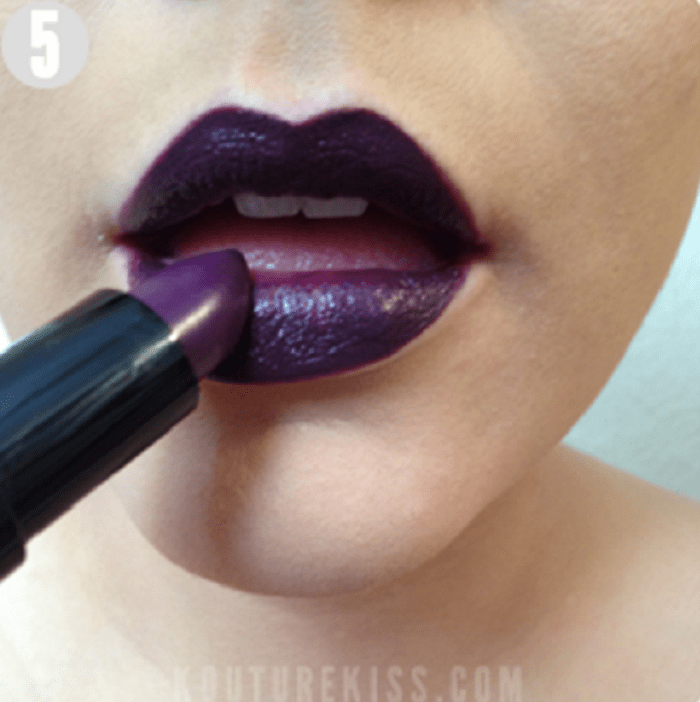 Super Dark Lip– Ok drama girl, this look is for you.
It is not every confident girl out there who can pull off this look, but if you can rock a confident stride, then you can handle this super dark lip color.
Make sure to exfoliate your lips first so that the deep color looks even and beautiful.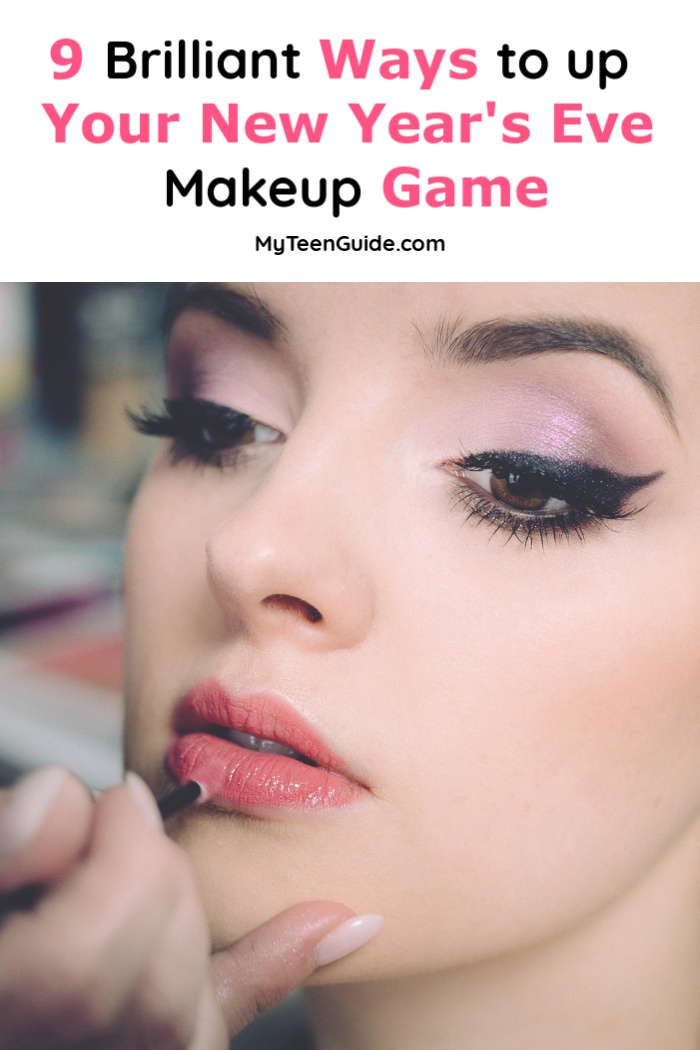 New Year's is a time to shine. I love all of these looks that stand out from the crowd with a twist. So tell me lovelies, which New Year's Eve makeup look will you be trying?