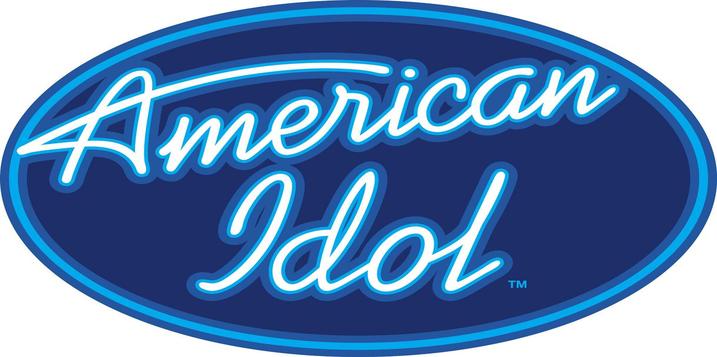 The second round of auditions on American Idol showed us a wide range of contestants for this last season. I had mixed feelings about some of the talent we saw in Philadelphia. Luckily for us, the contest started heating up more when we headed to Atlanta and Denver. Most of the contestants are starting to get more interesting, and I have my eye on a few for the finals.
American Idol Recap The Final Season:  2nd Round Of Auditions
We Start In Philadelphia
I have to say, I was a bit disappointed in the talent we saw tonight in Philadelphia. We saw some contestants that were good; I just thought that we have overall seen better on American Idol. I wonder about what talent we might be missing out on in Philadelphia.
Gianna Isabella- I Still Believe by The Animals- Gianna is the daughter of one-hit wonder singer, Brenda K. Starr, who sang I Still Believe. It seems that Gianna inherited her mom's singing talent. She has a strong, mature voice. All three judges say YES!
Derek Huffman- Angel by Shaggy- This kid brings a boom box to his audition. Seriously? This is nothing more than karaoke, pretty crappy karaoke at that. As predicted, all three judges said NO!
Isaac Cole- Love Like Crazy by Lee Brice- Here is a Pennsylvania, farm boy. For a 15-year-old, his voice is quite good. However, I don't think he is putting enough emotion in the song. I know this song, and it is an emotional song. Isaac is making the song appear dull and boring. However, all three judges say YES!
Sarah Sturm- Lips are Moving by Meghan Trainor- I really like Sarah. She has a great voice and a spunky personality. She is only 17 years old and has so much talent. She gets 3 YESES from the judges.
Ellis Banks- Born This Way by Lady Gaga- Well, this guy is a…I am not sure of the word I am looking for here…maybe strange, weird would be good words. He walks into the auditions wearing sparkly bikini underwear. So, that should be enough said. However, that is not the end of it. He also dons a sparkly silver wig, calling it his Jesus hair. Needless to say, the guy couldn't sing at all. All three judges said NO!
Jenn Blosil- Radioactive by Imagine Dragons- Well, she is an interesting character. Jenn is very energetic, very quirky and very spacey. I really can't tell if this is how she normally is or if this is just an act. She brings her guitar to the audition but ends up playing the piano. However, when she starts to sing, holy wow, she has an amazing voice. Awesome performance. She received 3 YESES from the judges.
Harrison Cohen- No Time (Original song)- Well, this guy calls himself a ladies' man and is getting advice from his old grandpa. Weird but okay. This kid has an amazing voice and a cool personality. All three judges say YES!
John Arthur Greene- Somebody Like You by Keith Urban- John was raised on a farm and endured a rather tough childhood. His younger brother was killed when he was 8 when John accidentally shot and killed him. Wow, I can't even imagine going through something like that. He misses his brother every single day. As for his singing, he is pretty good. He isn't spectacular or anything but he doesn't totally stink either. He makes it through to Hollywood, with Harry saying NO and Jennifer and Keith saying YES!
More American Idol Auditions In Little Rock And Denver
We are back in Little Rock, Arkansas, and Denver, Colorado for the fourth round of American Idol auditions. Kris Allen and Taylor Hicks are back to help out with contestants. We saw 18 contestants, of which four were sent home. We saw some great talent in this round.
Amber Lynn and James Dawson- 28- Provo, Utah- Unaware by Allen Stone and 23- Provo, Utah- Sun Comes Up by John Legend- Amber and James are good friends that are auditioning together. Amber has a great tone, and she is full of passion while James has a blues sound to his voice. Both were very good. They both gets 3 YESES from the judges.
Emily Wears- 25- Solon, Iowa- Bring on the Rain by Jo Dee Messina- Emily is an auctioneer by trade and apparently really good. She is also an amazing singer with a bubbly personality. However, for some odd reason, none of the judges liked her as they all gave her a NO! Are you kidding? Heck, I thought she could make it to the Top 10. Guess not!
Chris CJ Johnson- 28- Memphis, Tennessee- You Make My Dreams Come True by Hall and Oats- I honestly expected him to do a country song, something along the lines of Johnny Cash or Waylon Jennings. I am not sure why but that is what I thought he would do. Instead, he did a soulful version of this song. I have to say I am totally impressed with him. He got 3 YESES from the judges.
Ethan Kuntz- 15- Nashville, Arkansas- Stormy Monday by The Allman Brothers- Ethan currently sings in a blues band, at the age of 15 I might add. But, then again, he definitely sounds 15. His voice is not mature and is more than likely still in the changing stages. On the other hand, he sings with so much emotion, confidence, and passion that you can almost forget he's 15… almost. But, Ethan is headed to Hollywood, after Harry says NO but Jennifer and Keith say YES!
Mary Williams- 23- Belfast, Tennessee- Until I Can Make it on My Own by Tammy Wynette- I like her personality, she is a strong woman and very confident. Her voice is clear, and she sang with so much emotion. Mary is on her way to Hollywood, with Keith saying NO but Harry and Jennifer saying YES!
Xavier Soller- 26- Newtown, Kansas- Friends in Low Places by Garth Brooks- Xavier works as a host for the Denver Nuggets and is apparently good at his job. And he should stick to that job because his singing was awful. It was pitchy all over the place and so off tune. Needless to say, he gets 3 NO's from the judges.
Terrian Bass- 18- Memphis, Tennessee- Happy by Pharrell Williams- Terrian lives in a crime-riddled area of Memphis, but she has such a positive attitude about things. She has a great voice, but this performance sounded rather dull and boring to me. Nonetheless, she gets 3 YESES from the judges.
Leann McIsaac "Blue"- 23- So, here is an interesting character, to say the least. She has the nickname "Blue" because it is the color of her hair. Also, she considers herself to be a traveling singing nomad. Yes, she lives outdoors and just travels wherever she ends up. And to top things off, she didn't even have a song ready. Instead, she asked each of the judges for one word, and she made up a song based on those words, right on the spot. Her words were family, love and music. The song she created was fun and quirky, but definitely not Idol-approved. She got three big fat NO's from the judges.
Thomas Stringfellow- 17- Bentonville, Arkansas- Give Me Love by Ed Sheeran- Thomas is star-stricken with Jennifer Lopez, yeah big surprise there. For a 17-year-old, this kid sings with so much passion and emotion. I really like him. He gets 3 YESES from the judges.
Tywan Tank Jackson- 29- Ashtabula, Ohio- Superstar by Luther Vandross- This is the 2nd contestant this season that brings a boom box to their audition. What's up with that? However, unlike the 1st boom box contestant, this guy doesn't sound like he is singing karaoke at all. But I didn't like him really. I thought his performance was boring and weak. The three judges loved him (not sure why) and sent him through to Hollywood.
John Wayne Schulz- 27- Salt Lake City, Utah- The Dance by Garth Brooks- This guy was on Season 10 and during Hollywood Week, it was between him and Scotty McCreery, and we all know how that turned out. I love the country twang in his voice. He totally made this song his own, while keeping the emotion in the song. He received 3 YESES from the judges.
Leah Harbert- 24- Moriarty, New Mexico- Chain of Fools by Aretha Franklin- I don't want to sound mean here, but I am not even sure how this girl got the opportunity to sing in front of the judges. I mean seriously, she cannot sing at all. And she gets 3 NO's from the judges.
Jordyn Simone- 15- Los Angeles, California- Who's Loving You by The Jackson 5- It is hard to believe this girl is only 15 years old. She sure doesn't sound 15, as her voice is so clear and mature. She is confident, soulful and talented. I can see her in the Top 10 or even Top 5. She gets 3 YESES from the judges.
Jake Dillon- 22- Sand Springs, Oklahoma- Danny's Song by Kenny Loggins- After listening to his story, he is one-of-a-kind. He got married at 18, had two kids, worked two jobs to support his family. Definitely much more responsible than other boys his age. And to top it off, he can sing too. I really liked him, but the judges were not that impressed. Harry said NO but Jennifer says YES, then Keith caves in and says YES! Awesome!
Ashley Lilinoe- 20- Kane'Ohe, Hawaii- Black Velvet by Alannah Myles- Ashley has a very carefree type of personality. This was such a great song choice for her, as she sings with a low drawl. However, I don't think she gave it all she's got. Jennifer said NO but Harry and Keith said YES, so Ashley is headed to Hollywood.
Andrew Nazarbekian- 20- Moscow- Make You Feel My Love by Adele- Andrew's voice is gorgeous. He sings with such clarity. I did think this was a strange song choice for him, but he somehow made it work. The three judges all said YES!
Elvie Shane- 27- Caneyville, Kentucky- House of the Rising Sun by The Animals- Elvie has an interesting story to tell, as he was into drugs as a teenager and was also arrested because of drugs. It was something that made him turn his life around, and now he is married with a stepson. I like his rendition of the song. He has a great voice and is rather confident. He gets 3 YESES from the judges.
And that wraps up another week of American Idol!
So I need to know, what did you think of Philidelphia? Who are you cheering for on this round of American Idol Auditions?