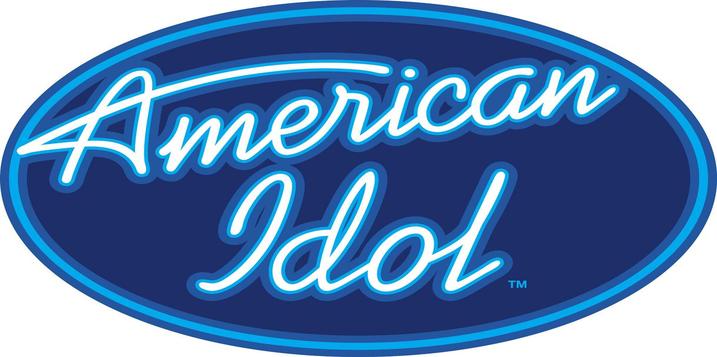 Here we are, in the final season of American Idol, which means last night's episode was the last time we'll see the 1st round of auditions! The 2-night season premier of American Idol Season 15 featured auditions in Denver and Atlanta the first night and San Francisco and Little Rock the second night. Check out our recap and highlights!
Recap of American Idol Season 15: Episode 1 & 2 Auditions
Ryan Seacrest is back as the host and last season's three judges are also back: Jennifer Lopez, Keith Urban and Harry Connick Jr.
So, tonight's episode starts with a walk down memory lane, showcasing Idol winners throughout the years. Then, it is on to the auditions, starting in Atlanta.
First up is Michelle from Daytona Beach, Florida, singing Blue from Leann Rimes. She has such talent, natural and very mature, even though she is only 15. She gets a yes from all three judges!
Next up is a hilarious segment featuring Idol alums with some of the contestants that are auditioning. The segment showcases the contestants in various audition cities.
Josiah, 18 years old from Dacula, Georgia, singing Johnny Cash's Ghost Riders. Wow, this guy has such a deep voice as well as an interesting tone. His problem though is that he lacks control when he sings. The three judges all give him a yes.
Lindita, age 26 from Kosovo, singing It's A Man's Man's Man's World by James Brown. She lost a great deal of weight in order to get ready for her audition. Lindita is a personal trainer today, as is her husband. Her voice is really solid and she hits some of the high notes perfectly. She goes through to Hollywood with all three yesses.
Travis, 25 years old from Punta Gorda, Florida, singing Are You Sure Hank Done It This Way by Waylon Jennings. He, like many other guys auditioning, has a crush on Jennifer Lopez. Travis is often called Billy Bob and is a big guy with a large accent and he dons a cowboy hat. I was not thrilled about his voice though. It was up, it was down, it was everywhere. He does not get the pass to Hollywood, with all three judges rejecting him.
Lee, age 15 from Bluffton, South Carolina, singing I See Fire by Ed Sheeran. Lee's brother died in 2012 in car accident. I think he has some potential but like Travis, his vocals are just everywhere. But, the judges also see potential and give him three yesses.
Now, we take the auditions to Denver!
Jeneve, age 15 from Crawford, Colorado, singing Chainsaw by The Band Perry. She lives in the mountains, with no electricity. She has a beautiful voice and she is playing the cello. She does need some work but she definitely has something to work with. She receives three yesses from the judges.
Sonika, 20 years of age from Martha's Vineyard, Massachusetts, singing Look at Me by Carrie Underwood. I do like her voice and think she would do well as a pop artist. The judges all approve of her performance, so she is off to Hollywood.
Joseph, age 15 from Scottsdale, Arizona, singing Hello by Lionel Richie. He goes into the audition too confident, thinking all the judges will send him to Hollywood. Instead, he totally blows the audition. His notes are totally off-key as well. The judges all reject him unfortunately.
Reanna, age 23 from Hobbs, Minnesota, singing Patsy Cline's Leavin' on Your Mind. Reanna is a police officer in her hometown. She reminds me of a classic country singer. She has a beautiful voice and the judges liked her too and send her to Hollywood.
Time to head back to Atlanta for more auditions!
Next up are three contestants who have auditioned before but failed!
Shevonne, 24 years of age, from Tampa, Florida, singing Disclosure by Latch. She likes to be known as DJ Shivizzle. This is the sixth time she has auditioned for American Idol but this time is different since she receives three yesses.
Kory, age 27 from Jamestown, Tennessee, singing Elton John's Bennie and the Jets. I remember him from last season, when he appeared on the show. He ended up pretty far in Hollywood though I can't recall how far he went. This time, Kory got three yesses from the judges.
Laurel, age 19, from Maryville, Tennessee, singing Follow Your Arrow by Kacey Musgraves. Apparently she auditioned last year but for the life of me I can't remember her at all. Anyways, she is really good and I love her voice. She also got three yesses from the judges.
Joshua, 25 years old, from Jacksonville, Florida, singing Stay by Rihanna. Joshua's wife is just three weeks away from having their baby. He took the Rihanna song and changed it up to make it his own but I don't think he really made it original enough. Overall, though, Joshua has a really nice voice and the judges loved him, giving him three yesses.
Alex, age 23 from Raleigh, North Carolina, singing Count on Me by Bruno Mars. Jordan, age 26, also from Raleigh, North Carolina, singing Celine Dion's It's All Coming Back to Me Now. They are a husband and wife team, auditioning together. Alex is completely boring to me and it doesn't help that she is playing the ukulele either. She has a sweet voice but she has some pitchy moments. The judges all reject her. Jordan did so much better than his wife. He has a dynamic voice, great personality and a ton of passion. All three judges provide him with yesses. Sad to see one approved while the other was rejected but Jordan definitely deserved it.
We are heading back to Denver now for even more auditions!
Kerry, 24 years old from St. Petersburg, Florida, singing Black Sun by Death Cab for Cutie. Kerry lost his mother to cancer just a few years ago. I am kind of on the fence with him. Yes, he has passion. Yes, he delivers an intense performance. However, he doesn't have a really good voice overall.
Shelbie, 23 years old from Sumiton, Alabama, singing Last Name by Carrie Underwood. I watch The Voice, so I remember Shelbie from Season 5, where she was one of the finalists. She has a huge voice and she also has a large, fun personality. She got three yesses.
Last up for the night is Kayne West. Yes, the actual Kayne West. Kayne is actually auditioning on the show. It is quite funny, his pregnant wife is routing him on and the judges love him.
Okay, it is now night 2! Auditions are in San Francisco and Little Rock. Kris Allen and Lee DeWyze are on-hand to guide some of the contestants.
Cameron, age 15 from Raceland, Louisiana, singing Ed Sheeran's Gimme Love. He is a big Keith Urban fan, seeing him twice in concert. I love his Emo look and his clear voice. He has a great personality and plays guitar pretty well. It is three yesses for Cameron.
Daniel, 24 years of age from Memphis, Tennessee singing How Does It Feel by D'Angelo. He has the hots for Jennifer Lopez, like most other boys his age. I really didn't like him from the word go though. He comes off as arrogant at times I think. He does have a great, soulful voice though. It is three yesses for Daniel.
Dalton, 19 years old from Dallas, Texas, singing Phantom of the Opera. Dalton is a vocal coach with the School of Rock in Frisco, Texas and he was part of a boy band called IM5. I really like this kid. He kind of reminds me of a blond version of Green Day's Billie Joe Armstrong. Love his voice, love his personality, love his attitude. Of course, Dalton is headed to Hollywood.
LaPorsha Renae, age 22 from McComb, Mississippi, singing Radiohead's Creep. She is the mother of a 7-month old little girl and is a domestic violence survivor. She has a strong and huge voice, but knows how to tone it down when she needs to. The judges send her off to Hollywood.
Maddie McAllister, 16 years old from Ashdown, Arkansas, singing Cowboy Casanova by Carrie Underwood. Maddie is a farm girl with lots of farm animals. In fact, she brings one of her show chickens with her to the audition. Maddie has a gorgeous voice, great pitch and bubbling personality. Surprisingly, none of the judges said yes to her, saying they didn't think she was ready for a few more years yet.
Trent, age 24 from Amory, Mississippi, singing Allen Stone's Unaware. Trent is a farm boy whose family runs a restaurant located on the family farm. I love his southern accent, expecting him to sing a country song from Luke Bryan or Jason Aldean. But, instead he decided to sing this weird soulful piece. I have to admit that he did well with it though and he gets three delightful yesses.
Now, we are heading to San Francisco to encounter more auditions.
Brooke, 28 years old from Tucson, Arizona, singing Cold Day in July by The Dixie Chicks. Brooke lacks self-confidence and while she forgot a word or two during her audition, she has a rather impressive voice. Not surprisingly, the judges see her potential and send her off to Hollywood.
Olivia, age 16, from Agoura Hills, California, singing When I Was Your Man by Bruno Mars. Olivia's parents are also singers so it seems to be in her blood. She plays the piano during her audition. Wow, this girl has got some talent at such a young age. She receives three enthusiastic yesses from the judges.
Melanie Tierce, age 21 from Murrieta, Georgia, singing Rise Up by Andra Day. When Harry Connick Jr says that someone is his favorite from the three years he has been a judge on the show, you know they have to be that good. And boy was she ever that good. Definitely off to Hollywood for her.
Malie Delgado, 21 years of age, from Anchorage, Alaska singing Gretchen Wilson's Chariot. Malie was named Miss Alaska in 2014 and works as an on-air radio personality. This was definitely the right song choice for her. She has a deep, soulful country voice. She gets three yesses!
Brandyn Burnette, age 20 from St. Louis, Missouri singing Lost, a song he wrote for two of his young fans. Brandyn has a ton of potential and amazing tone. Naturally, he is awarded with three yesses.
Krysti Jewel, age 15 from California, singing Mama Knows Best by Jessie J. She and her family are HUGE fans of the show. Her parents are in the room while she does her audition. I think that would make me even more nervous, but she does extremely well. She gets three yesses and her parents are extremely happy for her.
Sarah Hayes, 26 years of age, from Middletown, California, singing Hero by Bonnie Tyler. Here is a girl that is way too confident in herself. Guess what happens during the audition? Yup, she totally forgets the words to the song. She chooses another song to sing and forgets the words to that one too. She is really not ready for this competition and doesn't work well under pressure. Harry gives her a yes but the other two say no!
Tristan McIntosh, age 15 from Nashville, Tennessee, singing Micky Guyton's Why Baby Why. Tristan has a heartfelt story. Her mom is in the military, currently stationed overseas. Little does Tristan know but her mom is there to see her audition. She has such a powerful and emotional singing voice at the tender age of 15. Of course, she gets all yesses from the judges!
Stay tuned next week for more auditions!
Did you catch the American Idol Season 15 episodes 1 and 2 auditions? Who were your favorite contestants? Tell us in the comments!