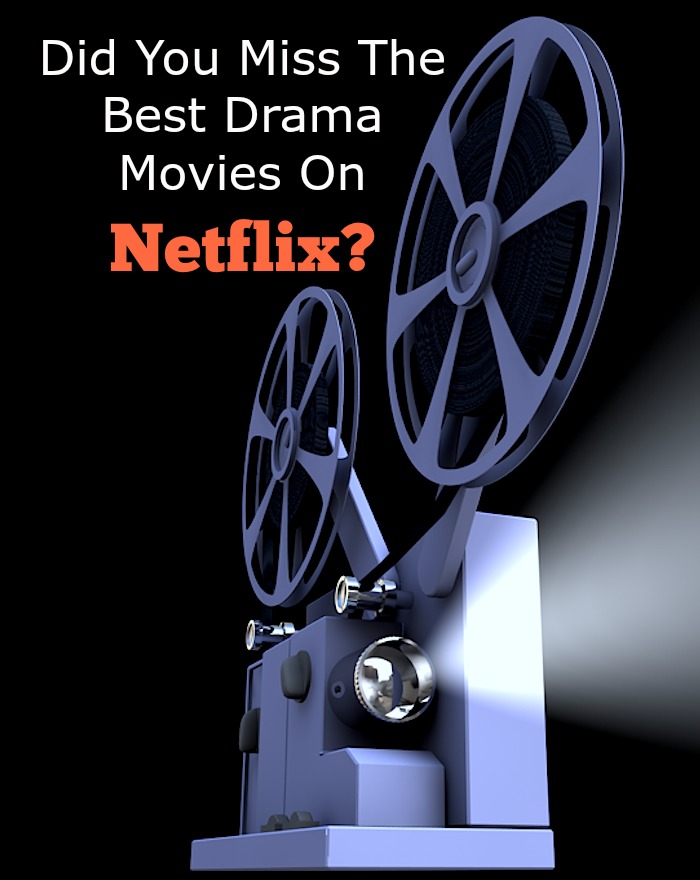 My Netflix account has been getting solid use this month, and right now I am hooked on finding the best drama movies on Netflix. Drama movies tend to be a bit more serious than other films, so you have to be in the mood. The upshot is that drama films can sweep you into the movie and the story and struggles of the characters. In the mood for a movie that is a bit more intense? You need to add these drama flicks to your list on Netflix.
The Best Drama Movies On Netflix You Haven't Added Yet
Finding Neverland– Finding Neverland is a 2004 semi-biographical film showcasing the life of J.M. Barrie and the family responsible for his inspiration to create Peter Pan. The film stars Johnny Depp, Kate Winslet, Julie Christie, Radha Mitchell and Dustin Hoffman. The film won the award for Top Ten Films and Best Film from the National Board of Review Awards 2004. Don't' expect this one to be a story about Peter Pan directly, but there is a touch of magic in this intense story.
Silver Linings Playbook– Silver Linings Playbook is a 2012 romantic comedy-drama film that was adapted from the 2008 book of the same name by author Matthew Quick. The film stars Bradley Cooper, Jennifer Lawrence, Robert De Niro, Jacki Weaver, Chris Tucker, Julia Stiles and Anupam Kher. The movie is about a man who moves in with his parents after he is released from a psychiatric hospital. He attempts to win back the love of his estranged wife with the help of Tiffany. Tiffany makes a deal that she will help him win back the love of his life as long as he enters a dance competition as her partner. This movie is amazing. Jen and Brad truly shine, you won't be disappointed!
The Pianist– The Pianist is a 2002 historical drama movie that is based on the 1946 memoir (also titled The Pianist) by author Jerzy Waldorff. Both are based on the life of Wladyslaw Szpilman, a Polish-Jewish composer, and pianist. This is an intense movie set during the Holocaust. The movie stars Adrien Brody as Szpilman. Set aside the time to watch this one all at once, you won't be able to stop once you start this intense movie. This is by far one of the best drama movies currently available on Netflix IMHO.
Like Water for Chocolate– Like Water for Chocolate is a 1992 drama movie that is based on the 1989 book of the same name by author Laura Esquivel. The film stars Marco Leonardi, Lumi Cavazos, Regina Torne and Mario Ivan Martinez. The movie tells the tale of Pedro and Tita, who are deeply in love and reside in Mexico. Tita's mother will not allow her to marry because her older sister must get married first. To get closer to Tita, Pedro marries her older sister. Now, they all live in the same house together, and Tita discovers that when she cooks, a certain kind of magic happens. This movie reminds me of crossing a Lifetime movie with a foreign film, you're going to get sucked in. Add this drama to your movies on Netflix to watch on a rainy Sunday and have the best chill weekend ever.
So have you fired up your Netflix app yet to add these movies? Tell me what you think of these movies in the comments. Are there any other movies you would add to this list of the best drama movies on Netflix?
*Picture via Pixbay