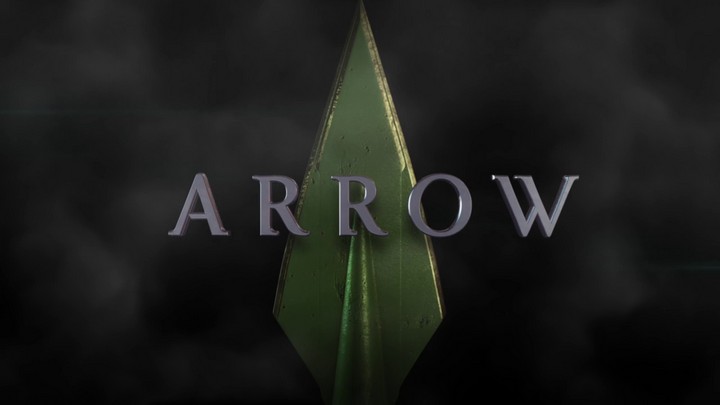 In Arrow Season 4 Episode 9 (Dark Waters), Team Arrow celebrated the holidays…with a few major snags of course! Miss the episode? Check out our recap! Here's a brief spoiler-free summary before we get to the good stuff!
OLIVER TAKES ON HIVE — After the city is attacked again, Oliver makes a bold move against HIVE. Malcolm checks in on Thea  and leaves her with a warning. Things take a horrible turn when Damien Darhk  retaliates in a brutal manner at Oliver's mayoral holiday party.
Arrow Season 4 Episode 9: Dark Waters Recap
Oliver arranges a cleanup of Star City bay as apart of his campaign for mayor. In retaliation for this Damien Darhk launches a drone to attack the volunteers. A few episodes again Damien approaches oliver with an offer for Oliver to leave the bay alone in exchange for keeping the banks open. The media dubs the attack at the bay clean up a terrorist attack and to everyone's surprise nobody was killed. Oliver decides it's time to step up the efforts and use the city against Darhk. Oliver does this by reveling on national television that the leader of the ghosts is Damien and spreads a picture around of him. The news of this doesn't settle well with Darhk who becomes very obviously enraged by Oliver's stunt.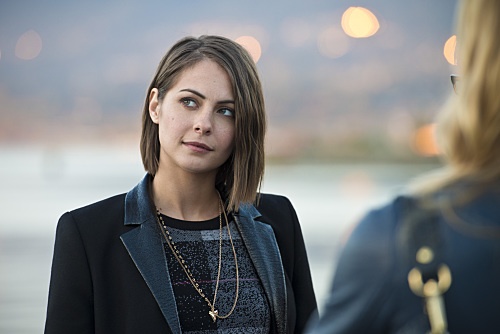 Felicity and her mother find out that Oliver intended to propose to Felicity 3 months ago but didn't when they returned to Star City. Oliver's campaign throws a holiday party, specifically noted multiple times that it's not a Christmas party because Felicity is Jewish. During this holiday party Felicity confronts oliver about why he decided not to propose. Before Oliver finishing explaining Damien himself accompanied by ghosts attack the party, only attacking guards. Damien explains the best way to harm someone is not to harm them directly, but people they care about. Damien then proceeds to kidnap John, Felicity and Thea. This prompts Oliver to go on an all out hunt against ghosts trying to find out where they're being held. During this time Laurel gets a tip via a hotline setup for Damien that her father has been working for Damien. She confronts him about this and he explains that Oliver knew for a few months and that he had been doing it to protect her. As they're meeting Oliver has both of them meet up back at their lair. Oliver explains that he hasn't found the location. Malcolm shows up with a phone used to communicate Darhk. Capt. A small footnote that this is actually the first time Capt. Lance has seen Malcolm since the events of the first season and was not aware he was still alive.
Oliver decides to fake a trade, his life for his friends. Damien agrees but also has malicious intent. As he is explaining to Oliver what the plan is that they've been so fixed on, he reveals an apparent master plan to mass extinct the human race. He calls it a "reset". He demonstrates a gas chamber of sorts to Oliver before showing Oliver to Felicity where they briefly recap their discussion prior to her abduction. Damien like the self proclaimed "bad guy" he is, double crosses Oliver and throws Thea, Felicity and John into the gas chamber and activates it. Just in time Malcolm (dressed as the Green Arrow) and Laurel show up and free the trio from the chamber. Damien begins to escape but not before Malcolm catches up with him. The duo go head to head for a few moments before Damien gets the upper hand and nearly kills Malcolm. Oliver, as himself, jumps in and begins fighting with Damien. Oliver and Malcolm escape when Malcolm shoots Damien and blows up the building. Damien of course survives the blast.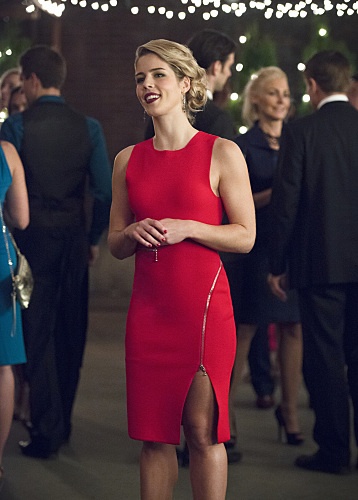 Following this Oliver has another press event, a lighting of a Christmas tree. At this event he proposes to Felicity and she agrees. Meanwhile Damien is explaining to an unknown group of people, presumed leaders or higher up representatives of H.I.V.E how they are ready to progress to the next phase, phase 4. The scene they are at appears to be an under ground farm of some kind. He is explaining how the air has been able to been reproduced and survivable below ground. This is presumably for a plan to survive following their extinction day event.
The episode wraps up showing Oliver and Felicity in his limo driving in town. The limo is ambushed by ghosts and the episode ends with Felicity apparently killed, though not confirmed, by the ghosts in Oliver's arms.
Flashbacks:
In the flashbacks Oliver is seeking maps with Taiana, she instructs him on proper diving techniques as she is a former diving instructor. Oliver retrieves the maps from a shipwreck (the boat from prior seasons) but is attacked by a Shark. As he approaches the island again Conklin discovers Oliver and Taiana whom he believed was killed by Oliver per orders given by a superior.
Did you catch Arrow Season 4 Episode 9:Dark Waters? What were your favorite moments from the show?