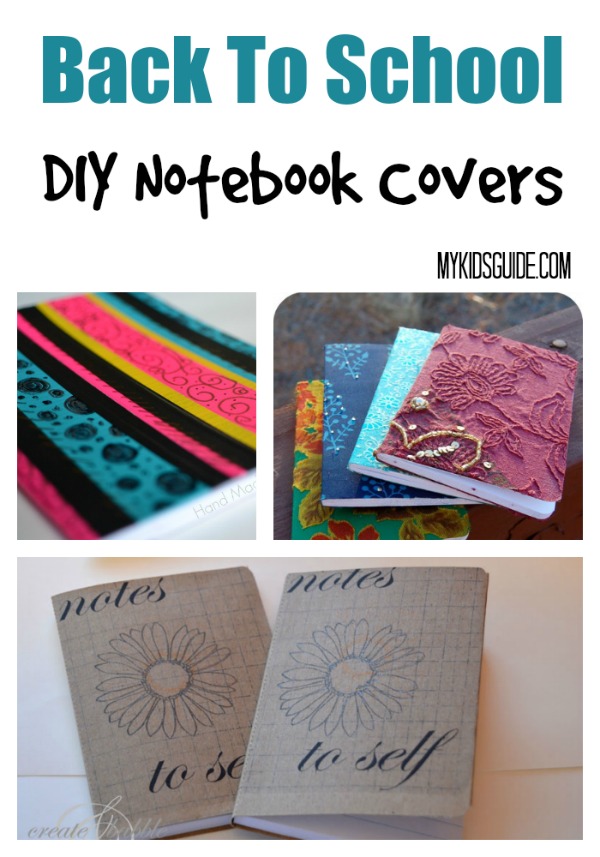 These Back To School DIY Notebook Covers are a perfect project for you to make right before school begins.
I love making my books look totally unique to me instead of that plain boring cover they come with.
Some schools don't allow book covers, so make sure just in case ahead of time.
Even if they don't allow book covers on your text books, you may still be able to create some fun notebook covers that can go on your binders, composition books and more.
Related: 7 Stylish Locker Organizers for Back To School
Back To School DIY Notebook Covers
This Silhouette Notebook Cover from Create and Babble is awesome if you have a Silhouette machine. It's simple, cute and way easy to make.  Of course, the Silhouette machine may be tough for you to find and use if you don't already have one, but the idea and pattern included could be remade by hand on craft paper if you wanted.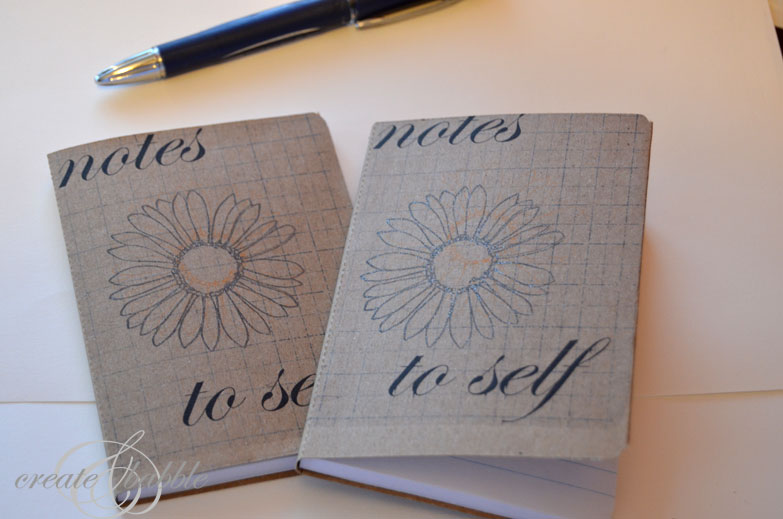 Here are 3 Easy Ways To DIY Your Notebook on Hand Made Kids Art that are super fun.  You can totally personalize with your own pictures, colored tape or a fun pocket on the front to hold things in.  These are easy, fun and cheap ideas that you can probably do without even going shopping! They also work great for any sized notebook or binder. If you want to do these to textbooks, you'll probably need to add a craft paper cover first since you can't totally cover a text book.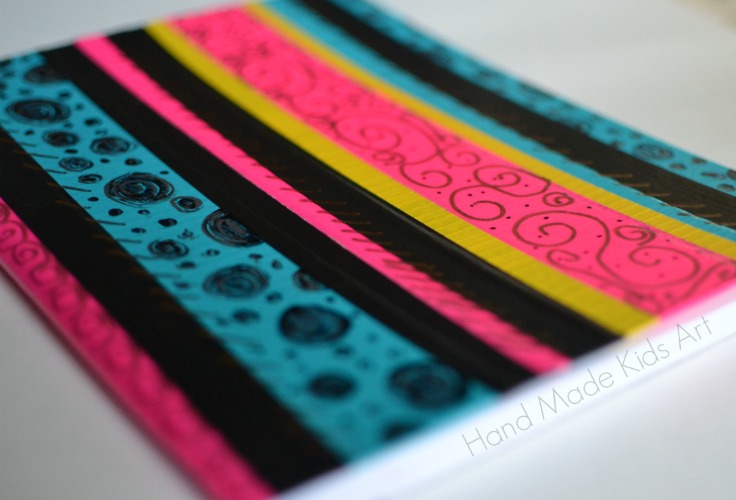 Going Reno has a great tutorial on DIY Fabric Covered Notebooks that is awesome.  These can be super simple, or intricately designed.  These are by far my favorite since you can create them in so many different ways so easily.  Use scrap material you have on hand, or go out and buy something special.  I love the fact that I can easily match these to my locker accessories, wardrobe or favorite comic book stars.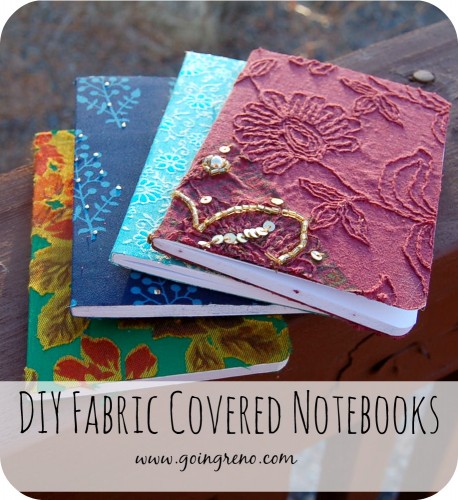 These DIY Stamped Kraft Covers are totally sleek. Using simple stamps and ink you can make them have your name, the textbook name, subject or something totally off the wall.  Small letter stamps are easy to find a craft supply stores for pretty inexpensive.  These are definitely favorites for me since I can even use the letter stamps to write a poem or a favorite movie quote on the front.
In the last few weeks before school, you can spend time making these fun back to school DIY notebook covers so your books and you will stand out at school this year!
Have you ever made back to school DIY notebook covers? What is your favorite way to personalize them?